Magic Johnson's Only Daughter Elisa Strikes Pose in Black Dress and Boots — Check Out Her Look
Magic Johnson's only daughter Elisa looked gorgeous in an all-black outfit that showed off her trim figure while flaunting her natural curves.
There is a certain elegance that comes with dressing in one color. While not every color might be suitable, the color black never goes wrong, which is why it is no wonder that Elisa Johnson stunned in an all-black outfit.
Taking to her Instagram account with over 380,000 followers, Elisa posted a photo of herself in an all-black short gown that wowed her fans.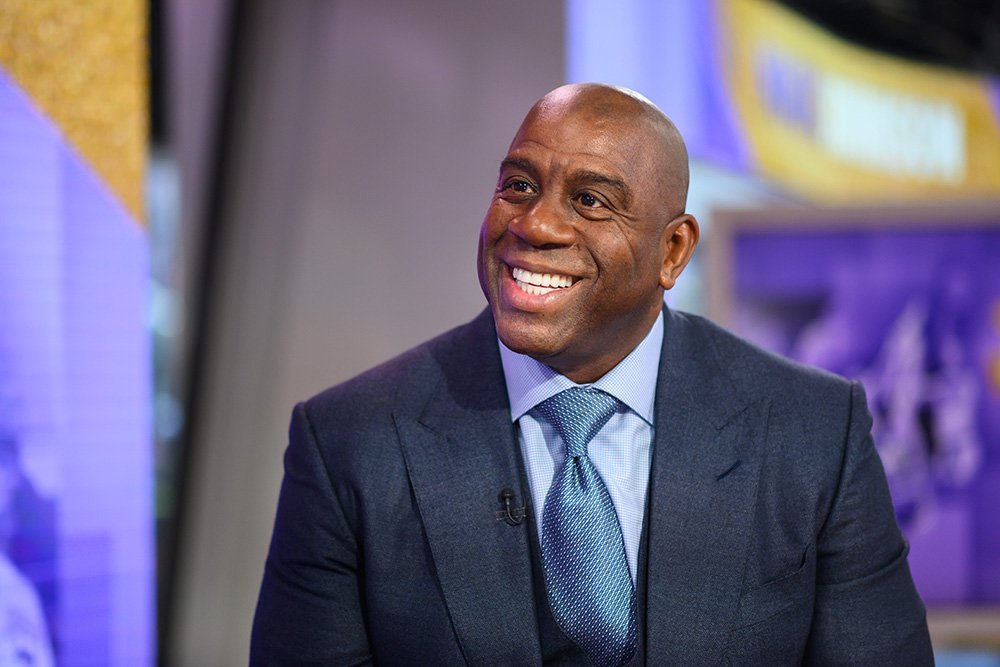 The image featured her kneeling on her bed in front of a mirror. Elisa was wearing a spaghetti strap gown with a pair of black high boots.
Elisa let her long weave fall down her back while the phone she held covered her face. The overall look gave off a mysterious vibe as only her lower lip could be seen and the rest of her body.
Elisa's fans and lovers took to the comments section to cheer and give their heartfelt comments on the photo she shared. Many claimed that she looked absolutely stunning while some dropped fire emojis.
She was adopted in 1995 and it was not until sometime in 2016 when she reconnected with her birth mother.
 Elisa was a victim of a home invasion that left her terribly scarred across the stomach. Although she took some time to heal and get over the fear, she admitted that she was conscious of her scars.
The nasty home invasion took place in December 2018 when Elisa was at an Airbnb home in San Fransisco alongside ten other guests. Two men gained entry into the apartment and held all the guests at gunpoint to rob them.
In recent times, Elisa has mentioned that she is no longer scared to show her scars and often shares pictures of herself in a sports bra exposing her stomach and scars to the world.
Elisa is the adopted daughter of Magic Johnson and his wife Cookie. She was adopted in 1995 and it was not until sometime in 2016 when she reconnected with her birth mother.
The reunion was an emotional and tearful one as she got to see her birth mother, Dawn, alongside her half-siblings for the first time.
Through it all, Elisa has matured to become an incredible young woman who is big on loving and keeping her dear ones close despite the family situation's circumstances.