Magic Johnson's Daughter Elisa Flaunts Her Enviable Figure in a Black Swimsuit in Stunning Pics
The former Los Angeles Lakers star's only daughter looked incredible while in nature wearing her favorite swimsuit color. She also displayed her most recent hairstyle which only adds to her beauty.
26-year-old Elisa Johnson is the daughter of 61-year-old former basketball player Magic Johnson, one of three children the retired NBA star shares with his longtime wife Cookie.
Elisa has been enjoying the outdoors recently, as her social media shows. Taking from what she wrote in the caption of a series of photos of her at the Catskill Mountains, being out in nature is not something she does often.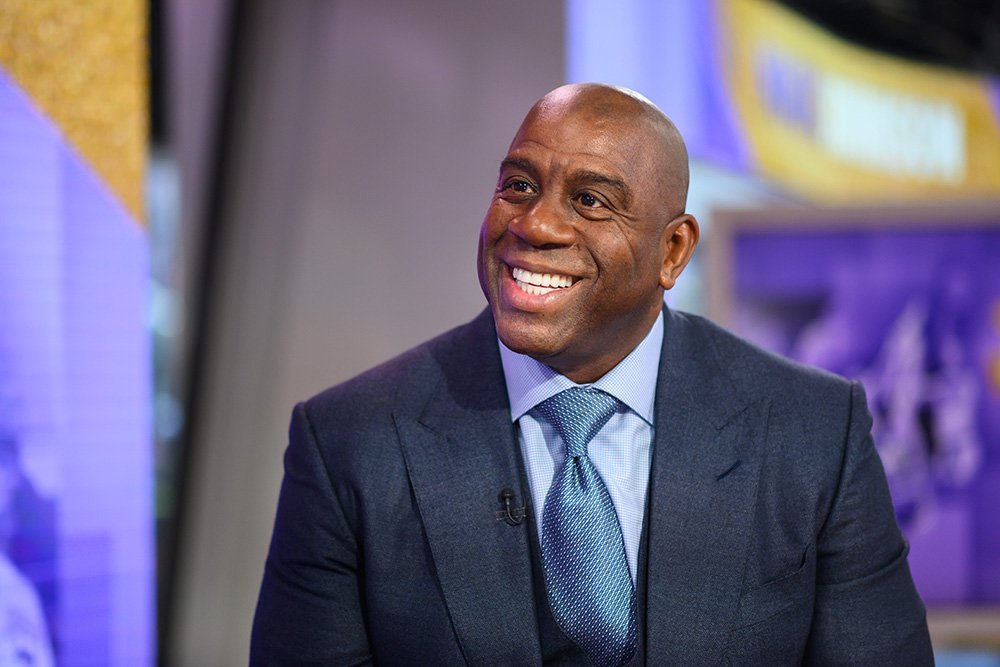 "Trying new things… including Nature lol," the fashion design student wrote to accompany a slideshow of three images that pictured her posing by a river wearing a strapless black bikini to flaunt her incredible figure.
A few days prior to this post, Elisa shared images of herself enjoying the warm weather in New York City's Central Park, wearing a black bikini top and light denim shorts as she laid down on the grass.
A CHANGE OF LOOK
In the above-mentioned photos, Elisa showed off her bob haircut, a look that she debuted in her Instagram feed back on May 11. The haircut certainly looks good on her and even better, she did it herself as she revealed back then.
"Me featuring my DIY bob," she captioned the snapshot that pictured her resting on a white sofa while wearing a denim halter-top and sunglasses.
Elisa had previously sported very short hair and she looked amazing with that hairstyle as well as seen in a March 28 selfie posted to Instagram, on which she also proves that black is her favorite color when choosing a bikini.
HEALING AND MOVING FORWARD
Elisa's belly scars left from a horrible episode she had to undergo more than a year ago seem to be completely gone by now, along with the painful memories that her 2019 home invasion left her, we hope. 
Four months after the home invasion from which she escaped with a scarred stomach, Elisa took the courage to show her scars on social media to open up about how she felt about the gruesome episode.
After feeling insecure about the scars for a while, she finally accepted them as part of her journey. On Instagram, she shared that she loved her body and only felt proud of herself.