Madison Prewett Is Reportedly Dating NBA Star Michael Porter Jr — inside Her Personal Life
"The Bachelor" alum Madison Prewett is now reportedly dating NBA star Michael Porter Jr after calling it quits with Peter Weber in March 2020.
Reality star and former contestant season 24 of "The Bachelor" Madison Prewett announced in March 2020 that her relationship with co-star Peter Weber was over, but it looks as if her broken heart is on the mend.
Prewett is reportedly now in a romantic relationship with Denver Nuggets basketball player Michael Porter Jr, and his sister Bri Porter seems to be fueling the rumors with teasing Instagram posts.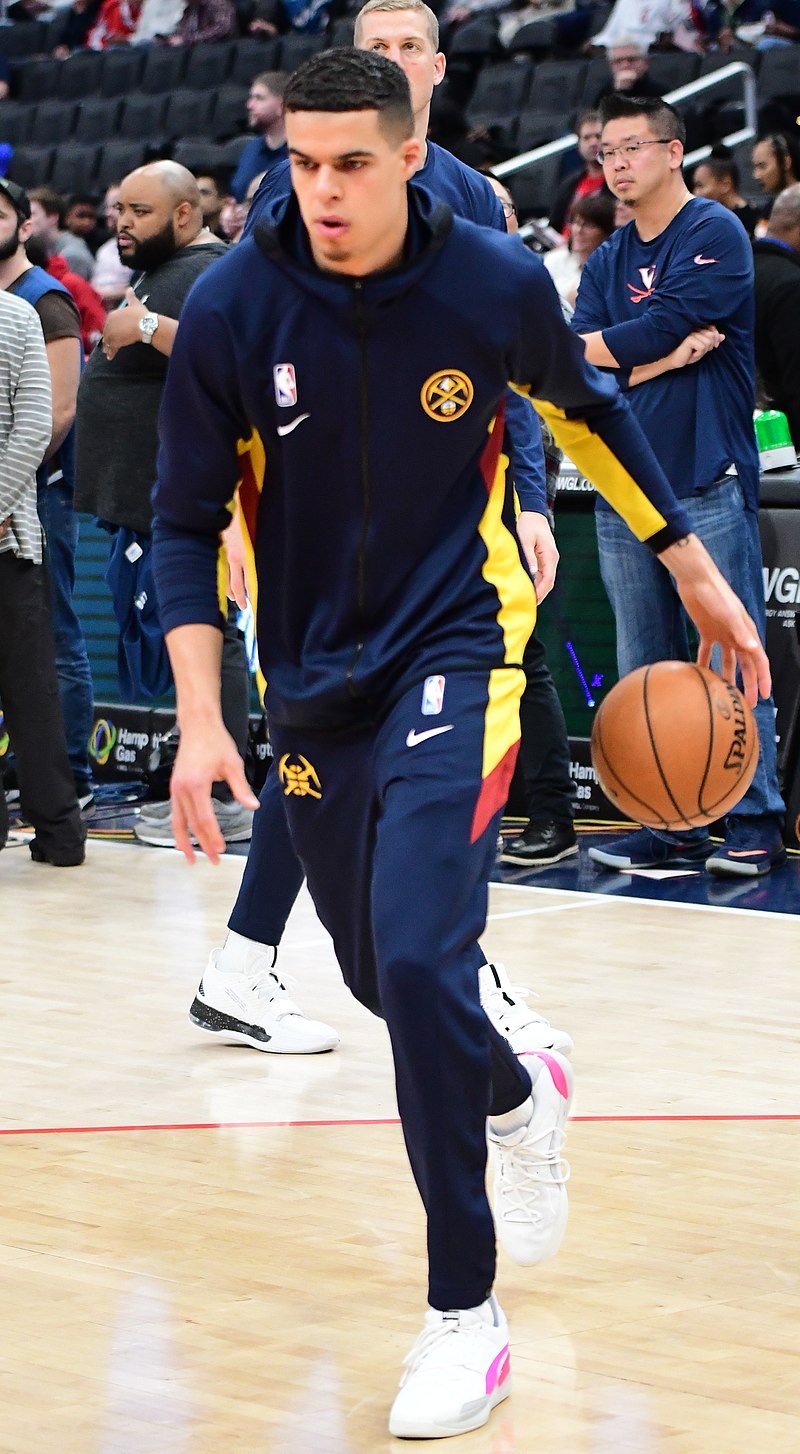 WINNER/ LOSER
It looks like Prewett was looking for love in all the wrong places. The 24-year-old started out the year as a contestant on "The Bachelor," in love with the 29-year-old pilot, Paul Weber.
But by the end of the season, Prewett threw in the towel and left the show, conceding the victory -- and the ring -- to Hannah Ann Sluss, to whom Weber proposed.
The plot thickened when Weber called off the engagement to Sluss and decided to give it another try with Prewett. However, the second-chance (and second-hand) love didn't work out, and the couple split up amicably.
Since then, Prewett has been seeking consolation elsewhere, and one of the men who were eager to pick up where Weber had let her down was baseball player, Adley Rutschman, of the Baltimore Orioles.
One of the hiccups in "The Bachelor" contestant's relationship with Weber was her determination to save herself for marriage 
The couple flirted openly online on Instagram, with Prewett teasingly inviting Rutschman for dinner in a rhyming "roses are red" couplet, to which Rutschman replied:
"Roses are red, violets are blue … I'll change your name to Rutschman from Prew."
THE RIGHT MAN
Apparently, the flirtation fizzled out and now Prewett is now dating NBA Player Michael Porter Jr., and the revelation was via Michael's sister, Bri Porter's Instagram.
Bri posted two snaps in one of which a blurry Bri, her husband Reese, and Michael can be seen chatting to Prewett. The second snap is clear as daylight and shown the foursome posing for the camera, with Prewett's arm wrapped around Micahel in a proprietory fashion.
DOUBLE DATE
If there was any doubt about the nature of the situation or the relationship between Prewett and Michale - maybe just a friendly dinner - Bri cleared it all up in her caption. She captioned the short gallery:
"My fav double date ?"
A MAN OF FAITH
A double date with a sister and her husband is a big step and seems to hint that things between the 22-year-old basketball player and Prewett are more than casual. And besides being tall, and handsome, Michael ticks off one very important box for Prewett.
Michael, who is one of 8 siblings, is a devout Christian and has frequently said that the salvation of his soul, and following God's plan for him is more important than success in basketball.
Before she started dating Michael, Prewett had opened up about what she would be looking for in Mr. Right in the future, and top of her list was faith in God. She said:
"I would say my No. 1 thing, obviously, would be faith for me. That's going to be something that's a make or break. (...) Someone who shares just similar(...) passions to make the world a better place and to help out and add value wherever he can."
Michael certainly seems to be ticking a lot of Prewett's boxes, after all, one of the hiccups in "The Bachelor" contestant's relationship with Weber was her determination to save herself for marriage. 
Prewett's attitude may seem old-fashioned and even out of place in today's world, but for Michael, it will be something he understands perfectly and embraces as a commitment to faith and Christian values.
On top of that, Prewett grew up around basketball and shares Michael's love of the game. Her father Chad Prewett, is the basketball coach at Auburn University, in Auburn, Alabama.
As for Weber, it seems as if he's moved on yet again, this time to the contestant who placed 5th in his season, Kelley Flanagan, who also happened to be Prewett's closest friend on the show.