Brad Womack Won't Be on 'The Bachelor' a Third Time — inside His Personal Life Now
Brad Womack is better known for being the only man to have appeared twice in "The Bachelor," earning America's hatred the first time around after not choosing anyone. However, the businessman seems to have finally found love, and he's happier than ever.
Although ABC's dating reality series, "The Bachelor," has been running for 17 years and 24 seasons, the interest in the show hasn't died down. It seems like viewers are always up to watch strangers fall in love, and people get their hearts broken.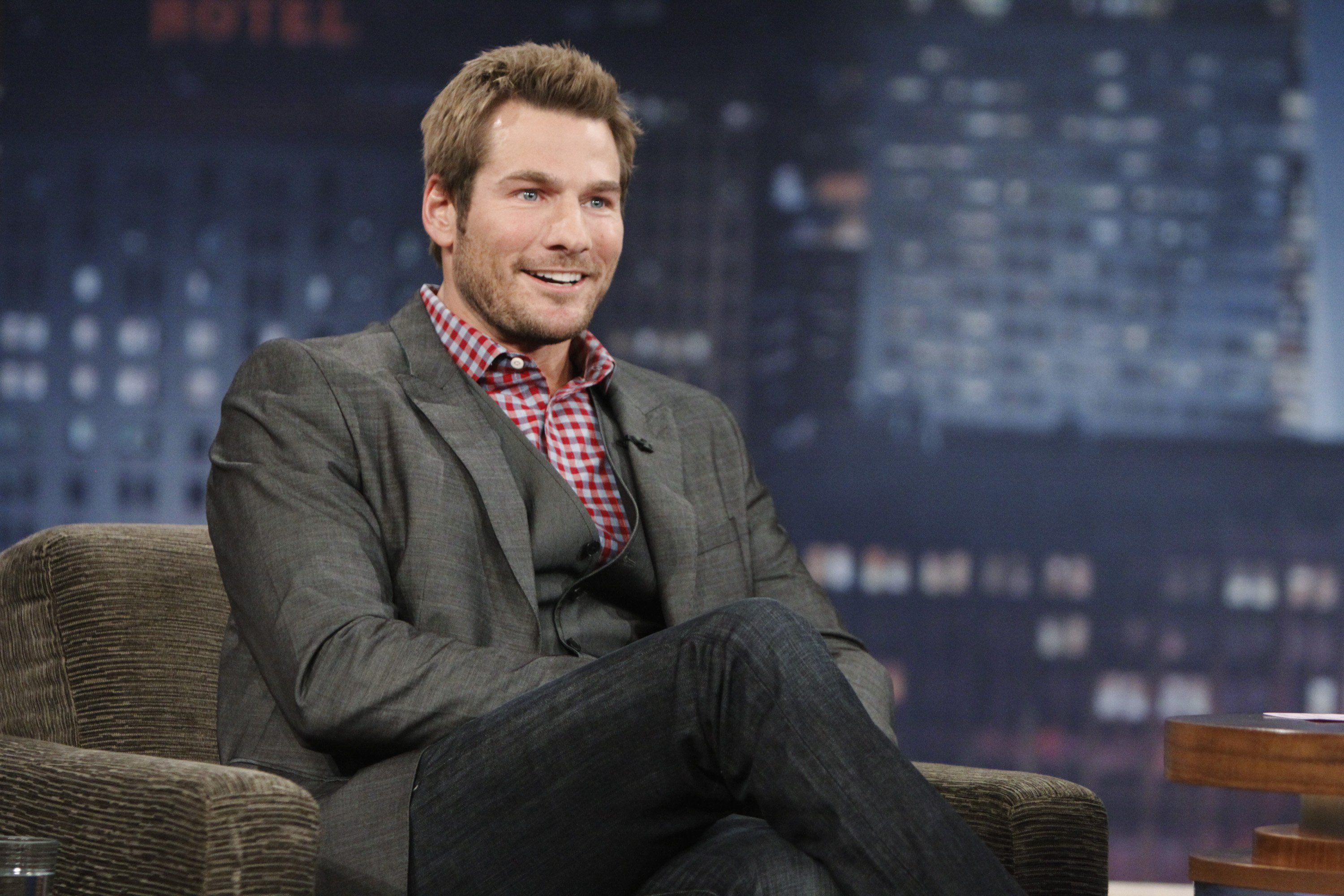 Brad Womack is the only bachelor in the franchise to have gotten two chances at finding The One, but after so much scrutiny from fans of the show, Womack prefers to keep his life away from the spotlight these days.
He lives in Austin, Texas, where he owns several bars with his brother and a friend, but Womack's personal life is mostly a mystery, as he doesn't have social media accounts and rarely does interviews.
Recently, Womack made a special appearance in "The Bachelor: The Greatest Seasons — Ever!" where he looked back on his time on the show, and also introduced his new lady.
BRAD WOMACK'S FIRST ROUND
Womack joined season 11 of "The Bachelor" in 2007. There, Womack made history when he became the first contestant to defy the show's rules by not choosing any girl in the end.
When asked if there's a chance he would return to "The Bachelor" a third time, Womack was adamant when he claimed, "There's no way I would say yes."
Jenni Croft and DeAnna Pappas were the final two contestants and even met Womack's family. However, at the final rose ceremony, Womack sent Croft home first and later surprised everyone, including Pappas, when he rejected her too.
Womack explained he didn't want to hurt Pappas and said he wasn't ready to take the next step in a relationship.
The businessman would later reveal that it was a heartbreaking moment for him too, as he thought at the time:
"Not only am I dumping two girls, but I'm doing it on national television."
The backlash was instantaneous, and for a while, Womack became the most hated man in the U.S —at least for fans of the show.
Womack said he wanted to believe in the fairytale that is "The Bachelor," which entails meeting someone and throwing all caution to the wind while falling for them in front of the cameras. However, he added, he also had to "believe in reality."
SECOND TIME AROUND
Three years after his first failed attempt at finding love in national television, Womack returned as the bachelor for season 15 of the show, which was filmed at the end of 2010 and aired in January 2011.
Womack explained in an interview with Ellen DeGeneres ahead of the show's shooting that he was a changed man. He admitted that his commitment issues got in the way the first time around, but he went through therapy to deal with that.
"I take this very seriously," he told the talk show host, "but I am a completely different person. Three years is a long, long time. I think people can change."
On the show, Womack met single mom Emily Maynard, a native from West Virginia whose late fiancé had died in an airplane crash in 2004.
Womack confessed he knew Maynard was the one on their first date, but still, he was fair and gave every other woman the chance to steal his heart. In the end, he proposed to Maynard, and she accepted.
BRAD WOMACK & EMILY MAYNARD'S STORY
Womack and Maynard faced several bumps in their relationship from their start. They were constantly flying back and forth between Texas and West Virginia, and things got awry between them when the show aired.
"He had a tendency to say the same thing to a couple of girls," Maynard explained, adding that watching the show and Womack's interactions with the other girls made her feel "less special."
The pair even admitted they had split up several times before the show came to an end, but claimed the worst part was behind them and they were going to make it.
However, the couple's prediction didn't catch, and Maynard confirmed their split in June 2011, telling People at the time that their demise was ultimately her fault.
Nine years later, now married and with four kids, Maynard reaffirmed that she was to blame for how things ended with Womack.
She explained that she was 24 years old at the time and didn't have the maturity to deal with the situation. Still, Womack doesn't hold any grudges against her, as Maynard revealed he texted her on the day of her wedding to Tyler Johnson—a man she met at church—to congratulate her.
On the other hand, Womack admitted he did fell hard for Maynard and was genuinely in love with her, so their breakup was "brutal."
Still, he realized they wanted different things in life, and joked saying that the fact she joined "The Bachelorette" soon after didn't help his case.
WOMACK MOVES ON
After his failed engagement to Maynard, Womack had a brief relationship with AshLee Frazier, a contestant from season 17 of "The Bachelor" with Sean Lowe, in 2013. They split after a couple of months.
Womack kept a low profile for the next four years, and then in 2017, it was revealed he was dating fitness coach Jena Mays, whom he met at a gym, of course.
Talking to Chris Harrison on the most recent episode of "The Bachelor: The Greatest Seasons — Ever!" Womack introduced Mays and said he is "very much in love."
When asked if there's a chance he would return to "The Bachelor" a third time, Womack was adamant when he claimed, "There's no way I would say yes to that. I will not do it a third time, I promise you."
ABC recently announced Matt James as the lead for season 25 of "The Bachelor." He will be the first black man to headline the show, which the network hopes to premiere at the beginning of 2021.