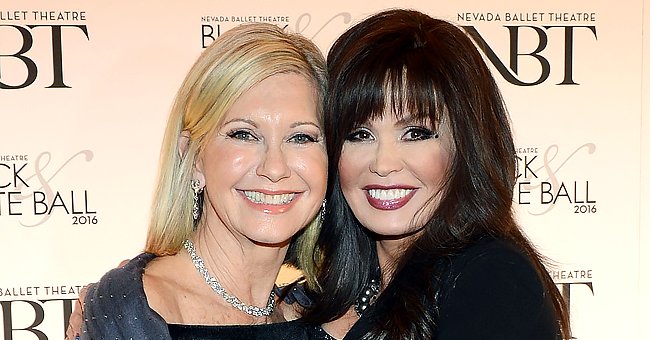 Getty Images
See Marie Osmond's Sweet Message Showing Support for Olivia Newton-John's Cancer Foundation
In the message, the television star describes how her dear friend is helping people in this time of need. She calls for you to join her, support, and continue her work.
Marie Osmond, 60, is one of the television stars most loved by American viewers. When her name is mentioned in the networks, her fans run to find out the latest that has to do with her life.
On this occasion, Osmond took to her Instagram to share a photo and a message of support for her colleague, also actress Olivia Newton-John, 72. In the image, the two women appear together in a tight embrace while smiling.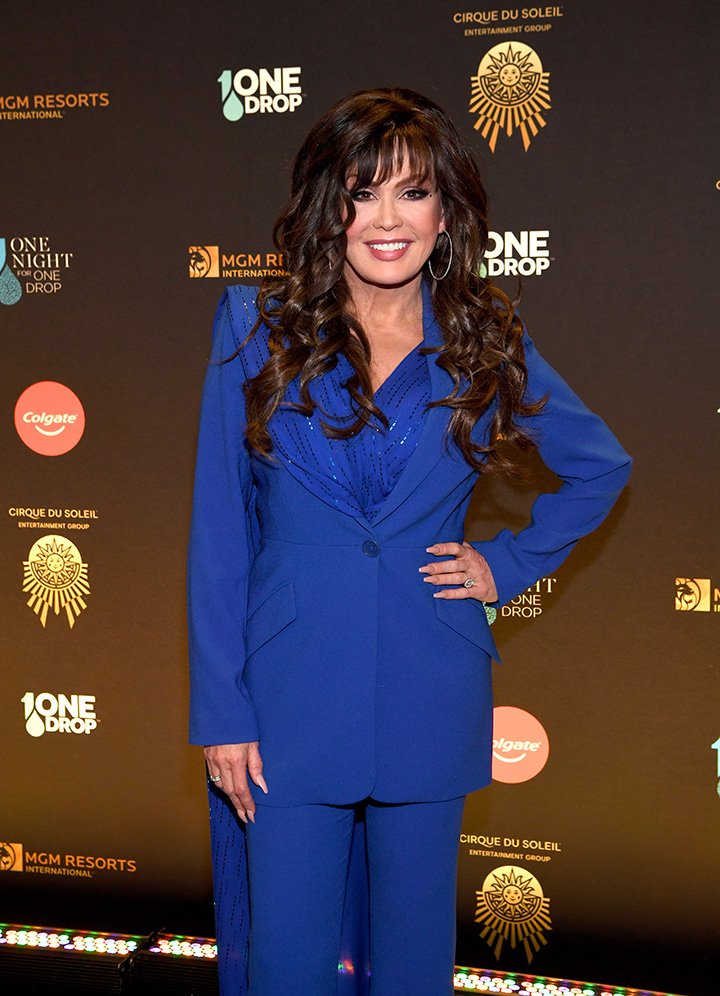 Marie Osmond attending One Night for One Drop - Imagined by Cirque du Soleil at the Bellagio in Las Vegas, Nevada, in March 2019. I Image: Getty Images.
In the message accompanying the photograph, Osmond urges readers to approve of her friend's foundation and expresses her feelings about performing these acts of kindness for people in need.
She wrote: "At a time when we are all so aware of the need to nurture ourselves, I believe one of the greatest ways to do that, is to love and serve others in need. My dear friend Olivia has just started @onjfoundation to find kinder ways to treat, prevent, and cure all cancers, with a strong focus on plant medicine."
BATTLE AGAINST CANCER
The "Grease" actress has been fighting her personal battle with breast cancer for the past 28 years. At the moment, the disease is in stage IV and the actress is trying therapy with medicinal herbs, which has amazed her with its results.
In the post, Osmond encourages her followers to comment on their own experiences and show their support for the work of her friend. The comments supporting the two actresses did not wait. One wrote: "You and Olivia are such Pilars of hope, strength, and positivity."
STRENGTH IN DIFFICULTY
Despite how difficult to diagnose and how painful the disease has been, the Australian singer describes it as a "gift." She says this trip has allowed her to meet extraordinary women and learn a lot. The disease has spread to her bones and a couple of years ago she had to face a painfully hip and pelvic fracture.
Now she has tried a medicinal cannabis-based herbal treatment that, in her experience, has given her results that she calls "amazing." For years, she has been trying different types of conventional and alternative therapies.
Newton-John has shared that she has learned about the beauty of plants and their abilities to heal. She credits the plants by keeping them alive so far. Of course, her family has been her support, especially her daughter, Chloe Lattanzi, and that has motivated her to create this foundation and help others.
LEAVING "THE TALK"
Season 11 of "The Talk" in the middle of the quarantine begins with a casualty: Marie Osmond left the show after one season. The episode aired with Carrie Ann Inaba and Sheryl Underwood on the set of the show while Eve and Sharon Osbourne were remote.
Osbourne was in a quarantined hotel room after a couple of family members tested positive for COVID-19. Fortunately, her results were negative. Eve for her part is in London.
LOOKING FORWARD
Regarding her departure from the show, Osmond commented that she and her husband have just sent their last two children to college, which allows them to have more time to be together and enjoy each other alone, something they have not done since 1982.
The TV personality also shared that she will continue to develop other projects. She will continue the working relationship she has with her good friend John Reedman. In addition, she and her spouse will have time to visit the children and grandchildren.
Please fill in your e-mail so we can share with you our top stories!