RHOD Star Brandi Redmond's Daughter Survives Tragic Car Crash That Killed Her Mother-in-Law
Brandi Redmond, the reality star from "Real Housewives of Dallas" recently experienced a tragedy in her family. The star took to social media to update her fans on the incident in a lengthy post.
"Real Housewives of Dallas (RHOD)" Brandi Redmond, 42, shared some tragic news on Instagram over the weekend. Sharing a family photo that featured her mother-in-law Jill Marie Redmond, the star explained what had happened.
Posting on Saturday, Brandi explained how she and her family had lost Jill. The star asked her fans to keep her family in their prayers as they mourn the sudden death of her mother-in-law.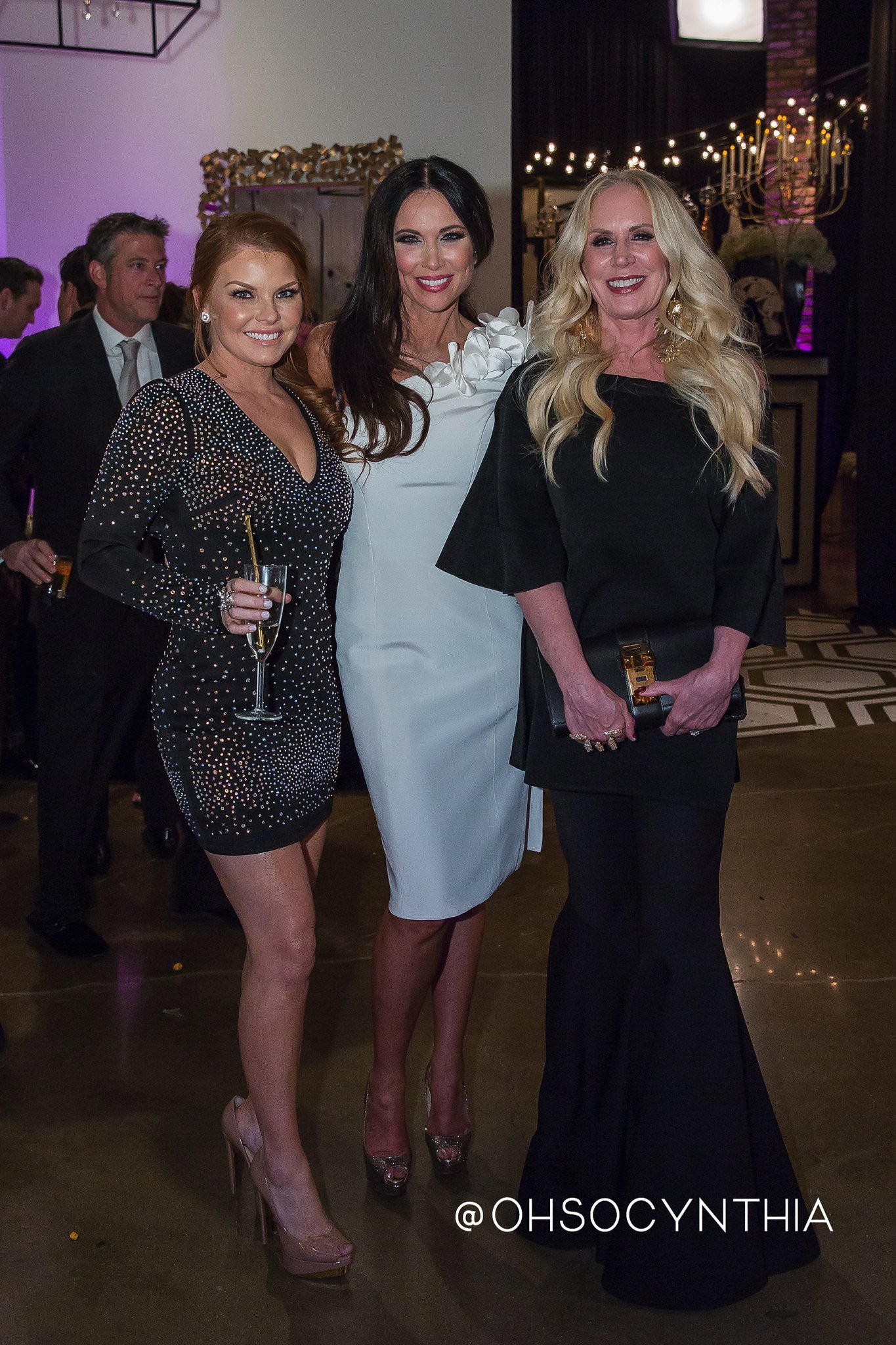 BRANDI'S MESSAGE
The reality star also pleaded with her followers to pray for her daughter, Brinkley, 8, too. She asked that God should protect her eyes and heart as she heals from the sudden tragedy and shared her gratitude for her life adding:
"This is probably the most thankful yet pain I've ever felt."
MOTHER-IN-LAW PASSED ON
Brandi also reposted the announcement of Jill's passing by her daughters, Lauren, Megan, and Kristen. Her mother-in-law's children shared the news on their podcast, "Girl, I slept in my Makeup" with the same family photo the reality star uploaded.
Lauren, Megan, and Kristen shared how Jill had died doing what she loved the most: caring for her grandchildren.
They confessed that their mother had died in a car accident and that little Brinkley had been in the vehicle with her. The sisters thanked God for saving the little girl and shared their love for her.
DESCRIBING JILL
Jill's daughters went on to describe their late mother as a "shining light to all who were lucky enough to know her." They recalled how she had loved deeply and fiercely when she was still alive.
She also loved Jesus and her family was described as her world. The women revealed how their mother had been a parent to four children and had many grandchildren that she loved deeply.
DOING WHAT SHE LOVED
They shared how Jill had died doing what she loved the most: caring for her grandchildren. The family admitted that they were still in shock and experiencing a pain they could not describe.
The children revealed that they would be taking some time off from their podcast until they're ready to get back to work. Jill's daughters thanked everyone for the support and noted that they had an episode that featured their mother.
A MESSAGE TO THEIR FANS
Lauren, Megan, and Kristen urged their fans to tell their parents that they love and appreciate them in their mother's honor. They encouraged their followers to hug their loved ones tightly before sharing their love with their fans.
Jill was Bryan Redmond's mother, the RHOD star's husband. Besides Brinkley, the couple also has another daughter, Brooklyn, and a son, Bruin, whom they adopted two years ago.
ADOPTING BRUIN'S SIBLING
In January 2020, Brandi and her husband considered adopting Bruin's sibling when it was discovered that his biological mother was pregnant again. Sadly, she lost the child before it was born.
Last October, "Entertainment Tonight," gave an exclusive first look at RHOD's midseason trailer for season four. The publication noted how fans would see the cast's trip to Thailand, and LeeAnne Locken, D'Andra Simmons, and Kary Brittingham discussed their issues.