Katy Perry Looks Barely Recognizable as a Teenager with Black Hair in This Throwback Photo
Katy Perry had a bit of a treat for her fans recently when she posted a throwback photo where she was barely recognizable as the star we know her as today. The image was shared on her Instagram account.
Over the weekend, Katy Perry, 35, took to Instagram where she shared a photo of herself when she was just a teenager. The pop star looked pretty ordinary in the social media image.
In the picture, the "American Idol" judge appeared sitting next to a man who was busy with a laptop. The star sported black locks as she sat on a red couch and seemed to be unhappy about having her photo taken.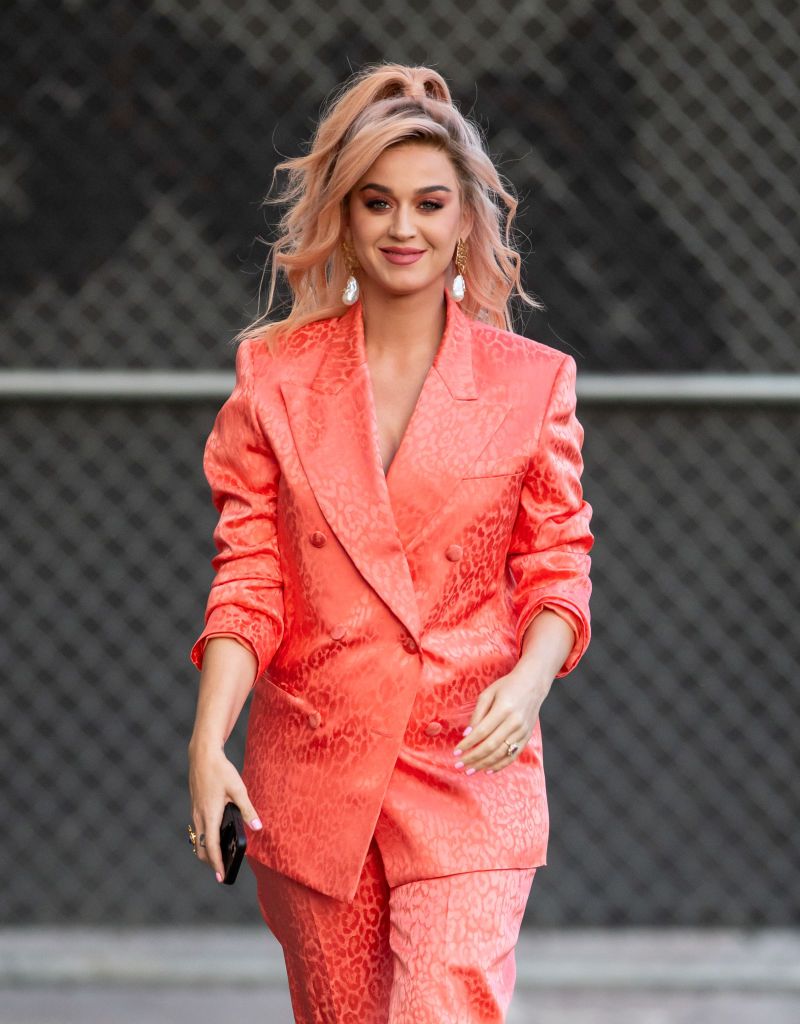 KATY'S LATEST PHOTO
Perry wore a gray sweater, blue jeans, and a black top that had a colorful design. She kept warm with a white scarf and captioned her post writing the title of one of Adele's well-known songs:
"Alexa, play 'When We Were Young.'"
HER ORIGINAL ALBUM
Before the star was widely known as who she is, she went by her biological name – Katy Hudson. When she was just 16, in 2001, she released her self-titled debut album, "Katy Hudson."
Last April, Katy Perry got long blonde hair that was styled into tousled waves around her face.
Instead of pop music, the singer released a contemporary Christian album. According to reports, the album only managed to sell around 200 copies because the recording label went bankrupt before the album was fully marketed.
STREAMING HER OLD ALBUM
Fans who would like to hear Perry's original album can stream it on Amazon Music, according to Idolator. The album is said to be a mixture of worship songs and tracks about teenage angst.
The vocalist's hairstyles have evolved quite a bit over the years. In 2017, after her break-up with current fiancé Orlando Bloom, Perry debuted a bold platinum blonde pixie cut on Instagram.
PERRY'S HAIRSTYLES
The musician actually looked a bit like fellow songstress Miley Cyrus at the time. Perry usually ends up going back to her signature black hair color, however, she hasn't been shy to explore other tones over the years.
Her fans have seen her with bubble gum pink hair and dark green looks to name a few. Last April, the star got long blonde hair that was styled into tousled waves around her face.
STYLED BY APPLETON
Perry's look was created by celebrity hairstylist, Chris Appleton. The pop singer debuted her new look in a mirror selfie on her Instagram account and wrote "What is your name, baby," in Spanish.
The star has alternated between getting her own hair styled and dyed and using wigs. It was suspected that the aforementioned look was actually a wig that Appleton added onto her hair or extensions.