'The View' Co-host Meghan McCain Jokes about Breastfeeding Daughter 2 Weeks after Giving Birth
Meghan McCain may not be sharing photos of her newborn baby, but she is letting followers know how motherhood is going in her own way. On Tuesday, she posted an update with two milk-filled bottles. 
Meghan McCain has dived into the world of motherhood with the arrival of her daughter, Liberty, last month. Thus far, McCain has not shared any photos of her firstborn child whom she shares with her husband, Ben Domenech. 
Months back, McCain expressed her desire to keep her child away from the public's eyes despite how unorthodox it was for a public figure. Recently, though, she shared a sneak peek of her motherhood journey. 
MCCAIN SHOWCASES MOTHERHOOD
In her stories, McCain shared a photo of two clear bottles of milk with light orange caps. They were from the brand, "Medela." Over it, McCain wrote, "I'm a milk machine these days..." 
She included a slow-moving GIF of a cow in the image. McCain also shared the same photo in her timeline, along with a similar caption and several emojis of farm animals. 
FANS IMPRESSED BY THE MILK
The post received over 20k likes and several comments from persons praising McCain for her ability to produce the milk. One person said it was McCain's "superpower." Others related as moms themselves.
McCain is thrilled to have a bigger family. Last week, she said she wished she had become a mom sooner as she described how Liberty had managed to fill in that part of her heart which broke when her father died.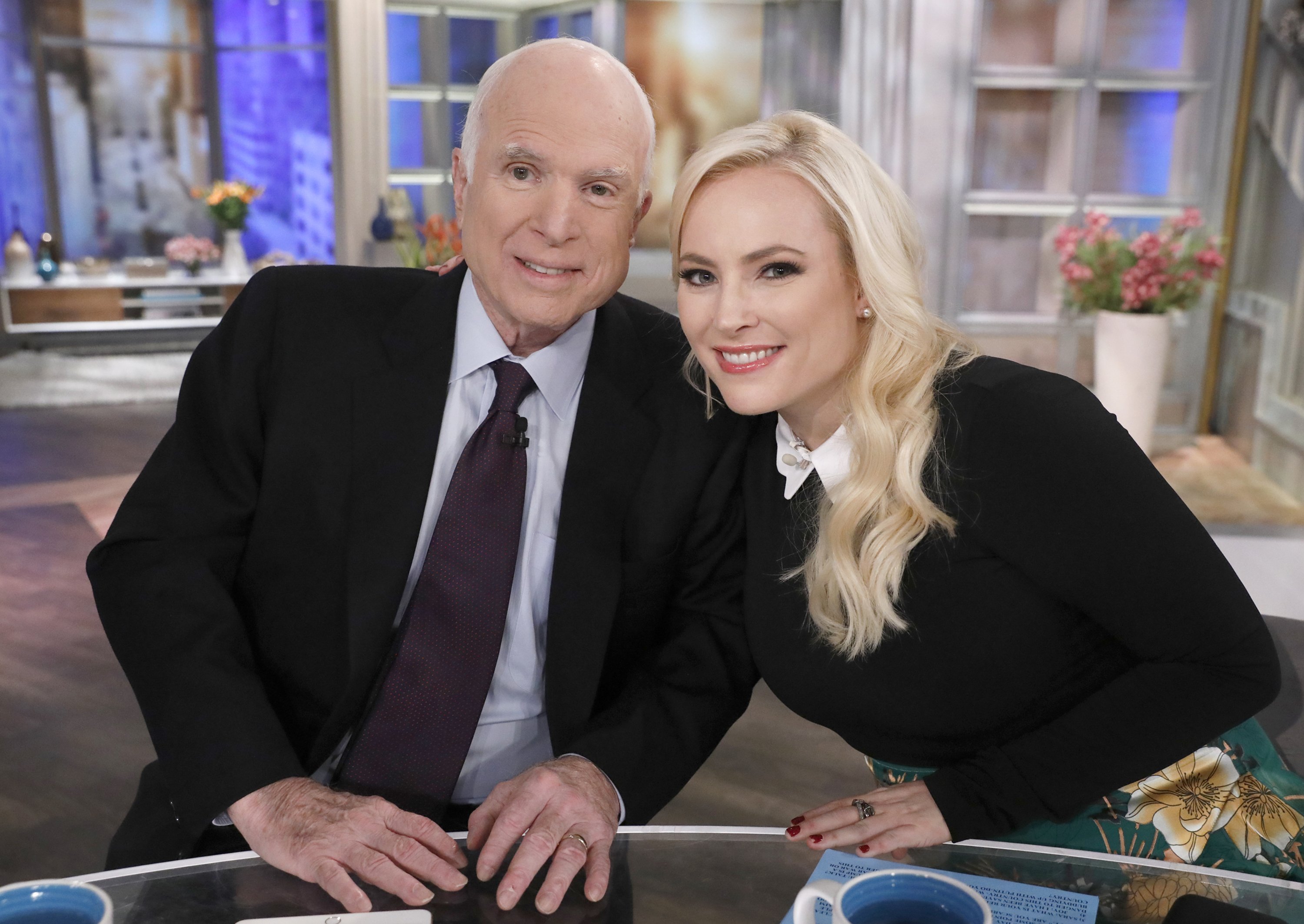 LIBERTY HAS HELPED HER GRIEF
In 2018, "The View" host lost her dad, former senator John McCain to brain cancer. Since then, she has been grieving. However, Liberty now has her in a state of "euphoria."
McCain said becoming a mother exceeded her expectations and was the best thing to happen in her life. She thanked her husband for his part in it and for coming along on this new adventure with her. 
WHY SHE WANTS PRIVACY 
McCain also thanked fans for understanding her unwillingness to share photos of her daughter. In May, she explained that the reason behind her decision was a belief that kids have "a right to privacy." 
Additionally, McCain acknowledged the prevalence of online negativity, which would come into her daughter's life considering the ever-present hate that people send her way because of her late father. 
Still, she is not holding back her joy. Last week, McCain shared another Instagram story that saw her enjoying her new title as "Mama." The word was written on a white piece of cloth. "Loving my new job title," she added.