Closer Weekly: Reba McEntire & Rex Linn Have Been Dating Longer Than People Are Aware Of
The singer shared details about her new love relationship on a show in early October. However, the relationship started a long time earlier than everyone thinks.
Reba McEntire, 65, has a new love affair, before her split with her former beau, wild life photograph Anthony "Skeeter" Lasuzzo. She is happy to share the news with her fans: the man who has put a happy smile on her face is Rex Linn, 63.
The beloved country singer and Grammy Award winner, made public her love relationship with the actor in one of the episodes of her "Living & Learning" podcast on October 5.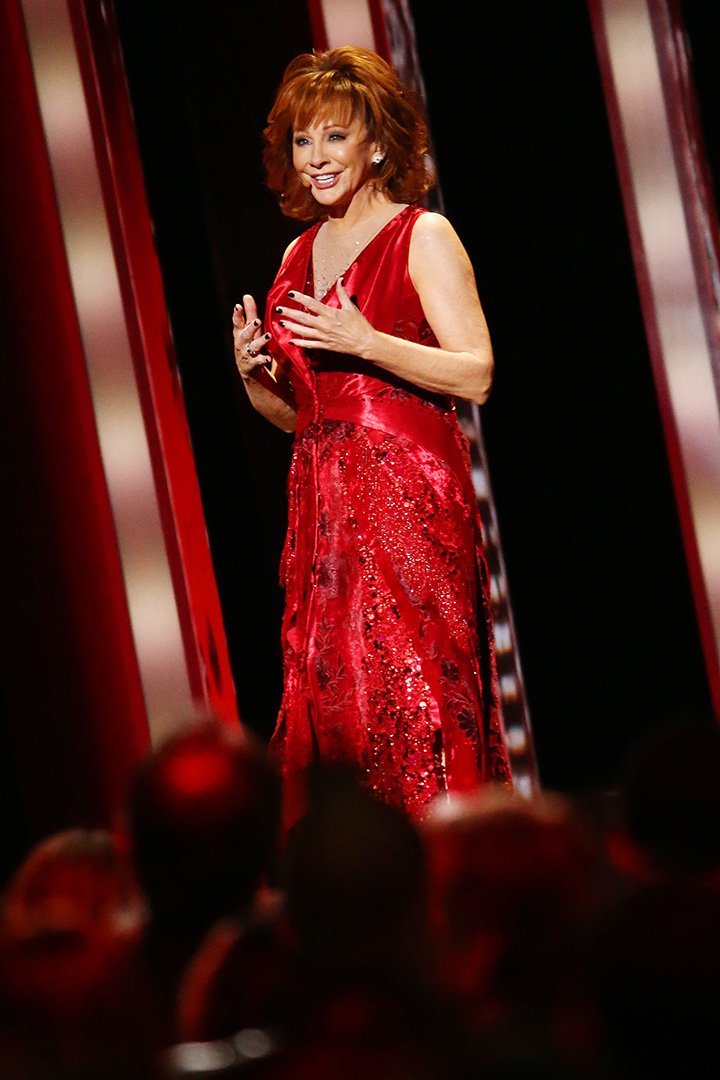 During a segment of the show, McEntire commented on how special Linn is while chatting with her co-host Melissa Peterman and her guest Kristin Chenoweth.
She said: "He's very into my music, I'm very into his career — it's just great getting to talk to somebody who I find very interesting, very funny and very smart, and is interested in me too."
IN LOVE
The Grammy winner commented in an interview that she can't remember when she didn't feel this way about a man. And she is not the only one with intense feelings, as both are "head over heels in love."
The couple began dating in early January and then the pandemic struck, forcing everyone into social distancing. They found another way to keep getting to know each other, and have spent hours chatting online.
She has shared her thoughts on Linn and thinks he is fabulous and adorable. She has described him as someone who has brought some fresh air into her life and feels butterflies when she hears it.
THE MAN IN HER LIFE
Linn is an actor known very well for his starring role in CSI: Miami. The actor was born on November 13, 1956, in Spearman, Texas. She and her parents and two brothers moved to Oklahoma City, Oklahoma, when Linn was 13 years old.
He worked as a part-time employee at the city zoo while finishing his studies. After graduating from Oklahoma State University in 1980, he worked at Lakeshore Bank, until he becoming vice president of energy lending.
Although the role he played from 2002 to 2012 as Frank Tripp in CSI: Miami gave him notoriety, the actor has other credits in his career. It started in the '90s with "My Heroes Have Always Been Cowboys," "Thunderheart" and "Cliffhanger." 
TOGETHER IN THE DISTANCE
The "Cliffhanger" actor made his interest in the beloved country singer known through a post he posted. He shared a photo of himself with McEntire by his side while they were enjoying dinner in January of this year.
In the image shared, the couple appears smiling, holding very close and was accompanied by the following words: "Had a fantastic dinner with this Oklahoma girl. Tater Tots and Ketchup included."
Despite being separated by the quarantine, each in their homes, both have used this time to get to know each other more. McEntire said: "It's good to have a person to talk to, [to] laugh with [and] get into subjects about what's going on."
They have been talking about their pasts, their families, about her being a singer and he being an actor. They have built something special and now they hope to continue it when they are face to face.