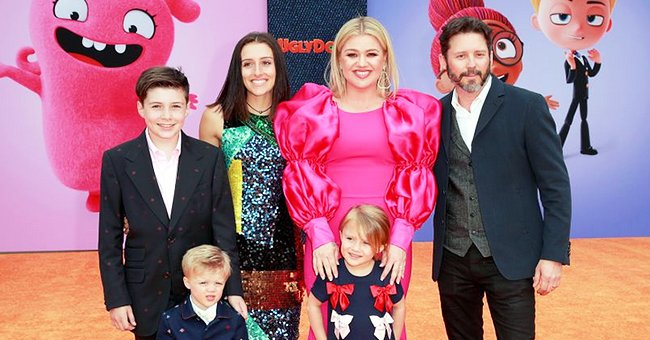 Getty Images
Kelly Clarkson's Says She Got Help from Child Psychologists for Her Children Amid Her Divorce

The winner of the first season of "The Voice" has tried to be honest with her feelings while going through her divorce. She is grateful for the support she has received from her family and friends during this difficult time.
Kelly Clarkson is taking her adjustment process to the change in her life by the divorce in small steps. Especially to be with her children: her daughter River, 6 years old, and son Remington, 4 years old. The singer shares her two children with her ex-husband Brandon Blackstock.
In an interview on the occasion of the premiere of the 19th season of The Voice, the judge commented with her partner Judge Gwen Stefani about the changes in her life. She explained that she has great friends and family who have been there for her and especially her young children.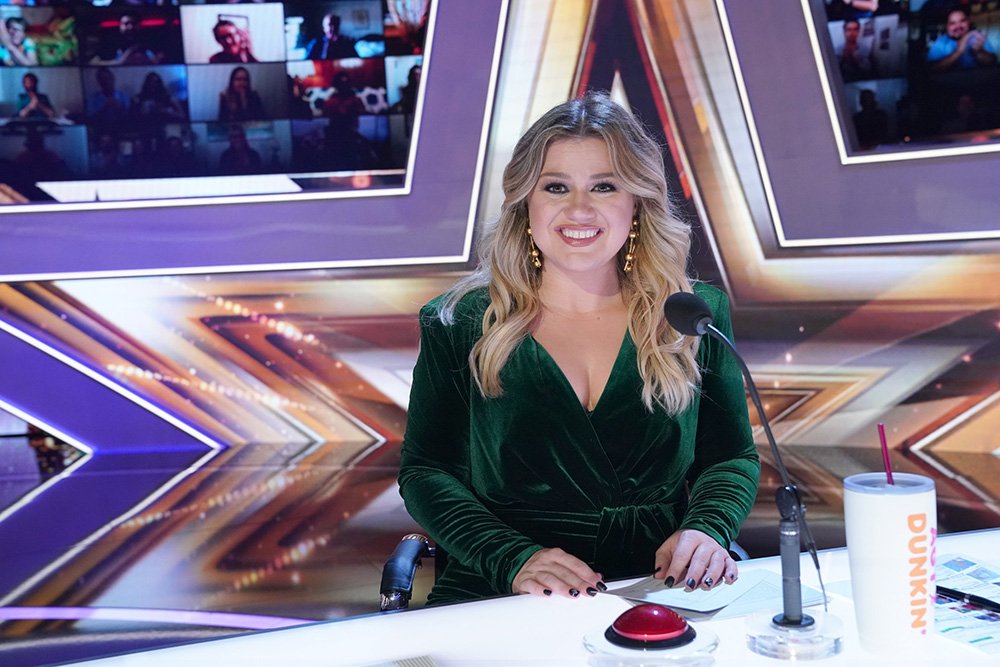 Kelly Clarkson pictured at the set of "America's Got Talent" during the taping of Season 15 of the series in August 2020. I Image: Getty Images.
Having support from professionals has been valuable in making the necessary adjustments with your young children. Being a public figure, her relationship, and now her divorce are in the public eye.
She explained: "We have a lot of help as far as therapists or child psychologists because we want to do it right." "Everyone's sad and it's OK to be sad." "It's just one day when you're like, 'Wow, this has forever changed,' and it's not just my heart [that] has changed. There's other little hearts, too," she added.
CONFIRMED DIVORCE
In June of this year the news that Clarkson had filed for divorce from her husband of seven years, Blackstock, came to light. The couple citing "irreconcilable differences" and the case was classified as "dissolution with minor children."
The music manager was previously married to Melissa Ashworth, with whom he shares two children: daughter Savannah, 18, and son Seth, 13. The couple got married in October 2013, in Tennessee, after two years of dating.
The "The Voice" judge has been honest in talking about her feelings about this separation and how hard it is for everyone, especially all the children involved in her blended family.
CONNECTED OVER HEARTBREAK
Gwen Stefani and Kelly Clarkson have connected during this time through the similar experience that both have lived.
Stefani went through a breakup with Gavin Rossdale after 14 years together, and luckily for her, she found love again in Blake Shelton.
They both talked about how lucky they are to have music in their lives. Songwriting allows them to channel their emotions and is a kind of therapy that helps them heal.
NOTHING TO BE ASHAMED OF
Going through a deep depression leaves people very vulnerable. It is not easy to talk about them because mental illnesses are usually treated with a certain taboo. However, both Clarkson and Demi Lovato know it's a harsh reality.
They have both been through it and in an interview, they encouraged each other to talk about their mental health struggles. They talked on "The Kelly Clarkson Show," about how people usually go through these situations and, above all, women train to move on, as if nothing happened.
It becomes a habit to behave in such a way that others cannot realize that they are suffering. Lovato for her part thanked Clarkson for her example and her strength.
She explained that she would not be the artist or the person she is if it weren't for her, as she has been her idol since she was little. For Lovato to see that Clarkson was always open, sincere, and vulnerable was a motivation and she thanked her for that.
Please fill in your e-mail so we can share with you our top stories!