'The Crown' Season 4 to Portray Princess Diana's Severe Struggle with Bulimia
In the series "The Crown," Emma Corrin plays the role of the People's Princess, Diana. According to reports, season 4 of the show will tackle Diana's intense battle with bulimia.
Season 4 of "The Crown" is set to start streaming on November 15, 2020. The series features actress Emma Corrin, 24, as Princess Diana on Netflix's fan-favorite show.
Olivia Colman comes in to play the role of the monarch, Queen Elizabeth II, while Gillian Anderson appears as the controversial British Prime Minister Margaret Thatcher. One topic that will be addressed in the upcoming season is Diana's battle with bulimia.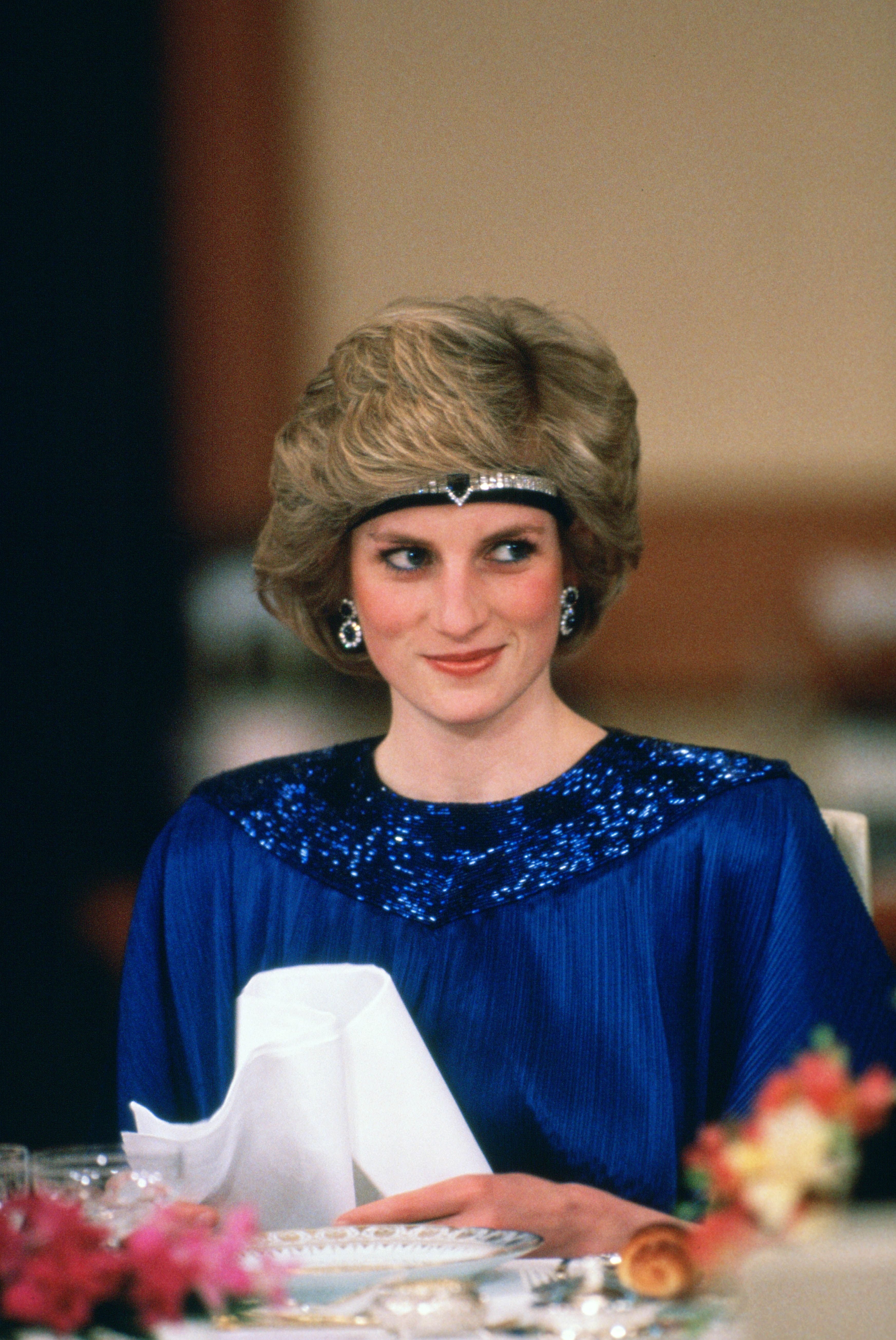 DIANA TALKS ABOUT BULIMIA
Princess Diana only became open about her battle with the eating disorder later in her life. Corrin thought it was progressive that the princess spoke candidly about her bulimia during a time when it was still taboo.
However, the actress also noted that the stigma around the eating disorder was still evident. She explained why she agreed to have the topic portrayed on the show stating:
"I knew that it was central to her experience, and I wanted to do that justice."
CORRIN TACKLES THE DISORDER
Corrin agreed to tackle the topic for those who've also struggled with the eating disorder. She felt it would do them good to see their battles represented on screen but also acknowledged how triggering it could be to others.
Head chef Darren McGrady confessed that he wondered why Diana wanted all that food but felt it wasn't his place to question that.
The star knew she had to be very careful with how she brought the topic forward. Besides making sure her portrayal is sensitive, the series will also air a viewer discretion warning and resources for people struggling with eating disorders at the beginning of each relevant episode.
DIANA TALKS ABOUT STRUGGLES
In November 1995, Princess Diana opened up about her struggles with bulimia to BBC's Martin Bashir. At the time, she confessed her diagnosis to Bashir saying:
"I had bulimia for a number of years. And that's like a secret disease."
BULIMIA IS SELF-INFLICTED
Diana admitted that it was a self-inflicted disorder that was caused by low self-esteem. She further explained how people who have it tend to feel like they aren't valuable or worthy in life.
The princess confessed how one would fill up their stomachs four times in a day, while others did it more. Being filled up gave those struggling with the disorder a feeling of comfort that was ultimately destructive.
WHY SHE HAD BULIMIA
The People's Princess also described her eating disorder as a symptom of what was going on in her marriage. A year after her interview with Bashir, Diana and her husband Prince Charles divorced.
The late royal sadly admitted that she was actually crying out for help with the disorder but failed to give the right signals. Instead, people focused on her bulimia and decided that she was just unstable.
HER BROKEN MARRIAGE
Diana confessed how she and Charles tried to keep things okay between them because they didn't want to disappoint the public. However, while they pretended, the pair struggled with anxiety in their home.
In 2017, Diana's former head chef Darren McGrady opened up about her battle with bulimia. He admitted that he'd suspected that something wasn't quite right with the royal's eating habits.
FORMER CHEF NOTICED SOMETHING
McGrady recalled one summer when Charles and Diana visited the Queen at Balmoral. He received a call from the car from Diana who asked him to prepare certain foods that would be ready when they arrived.
The chef confessed that he wondered why she wanted all that food but felt it wasn't his place to question that. He felt he wasn't a doctor or a psychologist and didn't know how to address his concerns.
CHEF DIDN'T ADDRESS CONCERNS
McGrady felt he didn't have a leg to stand on in telling Diana what she could or couldn't eat. He knew something wasn't right about her eating habits but he didn't know or understand what bulimia was at the time.
The royal passed away after being involved in a car crash in Paris in 1997. At the time, her driver was trying to avoid the paparazzi by speeding but it was also discovered that his blood alcohol levels were more than three times higher than France's legal limit.