Ella Travolta Breaks Silence on Social Media since Mother's Death to Celebrate Her Birthday
Actor John Travolta's daughter, actress Ella Travolta breaks her social media hiatus, since her mother's death, with a sweet throwback post in honor of her mom's first posthumous birthday.
Months after her mother, Kelly Preston's death, actress Ella Travolta recently celebrated her mother's first posthumous birthday with a sweet post on Instagram. The actor's daughter posted a throwback photo from her childhood and captioned it:
"Happy Birthday Mama, I love you so much❤️❤️❤️"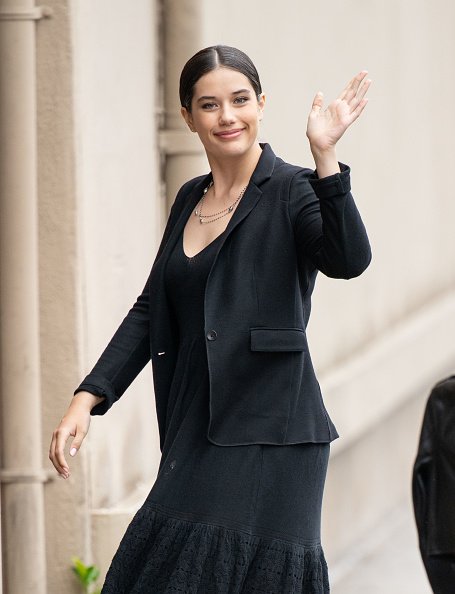 The touching caption accompanied the adorable throwback photo featuring Ella when she was a toddler in the arms of her smiling mom.
Little Ella looked adorable in a cute blush pink t-shirt that matched her mom's pink top. The toddler had her hair in short dark locks, a contrast to her mom's dark blonde locks. 
The sweet little girl had her focus on her food while her beautiful mother held her close and gave a beautiful wide smile to the camera.
Ella's fans and followers were blown away by the sweet photo of the mother and daughter as they paid their respects to the late beauty.
Preston looked absolutely radiant, and the couple looked perfect together.
Preston, Ella's mother, passed away on July 12 at the age of 57 after battling breast cancer for two years. On October 13, the actress would have turned 58 years old.
Ella's father, Preston's husband, actor John Travolta also took to social media to celebrate his wife's birthday. The actor posted a throwback like his daughter did with the message:
"Happy Birthday hon! I found this photo of my mom and dad's wedding. It was nice to see ours alongside theirs. All my love, John."
 The photo was a collage of a snap from his and Preston's wedding alongside a snap from his parent's wedding. Preston looked absolutely radiant, and the couple looked perfect together.
The actor and his daughter, Ella, late in August, appeared in a touching video in which they did one of Preston's favorite things to do while she was alive. 
The father and daughter duo were seen twirling around on an empty dancefloor to some soothing jazz music. Fans were touched by the beauty of it all. Months later, the father and daughter have continued to remember their special lady for the amazing woman that she was.