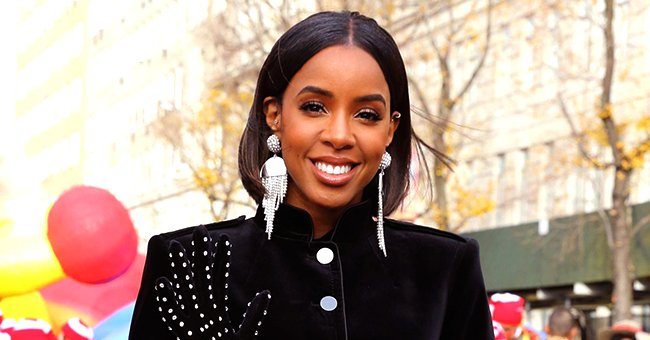 Getty Images
See Kelly Rowland's Stunning Selfie as She Shows off Her Pregnancy Glow in Low-Cut Blue Outfit
Former Destiny's Child singer Kelly Rowland is in love with a human she has not met yet and it shows in her pregnancy glow. On social media, the singer showed off her pregnancy look in a low-cut blue outfit.
Pregnancy has been an enjoyable journey for Kelly Rowland. Amid the earlier challenges the 39-year-old songstress faced in her pregnancy, she has managed to look beautiful and blooming.
The "Motivation" hitmaker who is also a mother to 5-year-old Titan Weatherspoon recently delighted her fans with a gorgeous evening selfie which she uploaded on her Instagram Story.
Singer Kelly Rowland attends the 2019 Macy's Thanksgiving Day Parade in New York City. | Photo: Getty Images
In the picture, Rowland, who has been married to Tim Weatherspoon since 2014, looked stunning in her iconic curls. She also showed off her perfectly done eyebrows.
Rowland dolled up to emphasize her pregnancy glow. She wore eye makeup with a little shimmer on the eyelids and accessorized herself with minimal pieces of jewelry.
Her blue top had a low cut down to the cleavage, accentuating her ample bosom. Rowland looked blooming and radiant from all angles.
NEW LIFE AMID TROUBLING TIMES
With her pregnancy glow, Rowland is excited to become a mother for the second time. Earlier, the singer revealed that she is five months pregnant and that she is carrying her second child with Weatherspoon.
In her interview with Women's Health Magazine, Rowland was hesitant to reveal the news given that 2020 has been a chaotic year due to the COVID-19 pandemic, economic struggles, and racial unrest. She said:
"But you still want to remind people that life is important."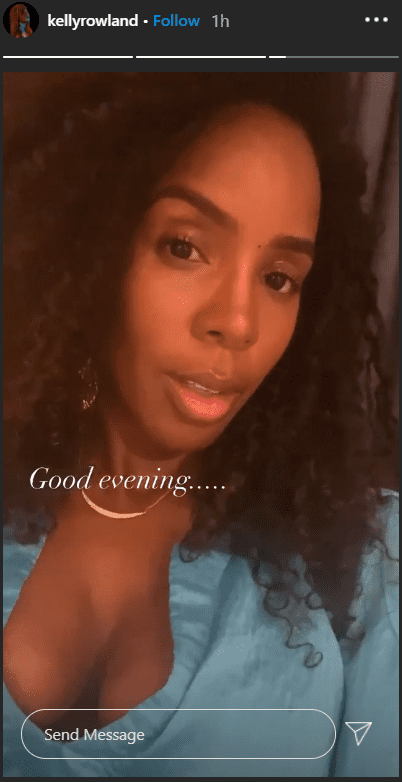 Former Destiny's Child singer Kelly Rowland's recent Instagram Story selfie showing off her pregnancy glow. | Photo: instagram.com/kellyrowland
FEELING SURREAL ABOUT HER BUMP
After Rowland's revelation, the "American Soul" star shared a video on Instagram Story of her bare baby bump while brushing her teeth. She was dressed in animal-printed pajamas.
Feeling surreal about her growing belly, the singer wrote that she could not believe what she saw in the mirror. The four-time Grammy winner is excited to meet the newest addition to their family.
One of her insecurities before was that she had a darker complexion than Beyoncé and fellow singer Michelle Williams.
MOURNING HER MOTHER'S DEATH
As she starts to grow her family with her husband, Rowland has been missing her mother, Doris Rowland Garrison, who passed away in 2014 due to cardiac arrest. In 2018, the singer had a hard time coping with her loss. Rowland shared that she had forgotten the sound of her mother's voice.
Garrison, who molded her to become an empowered woman, has been a great loss to the singer. But she continues to live by her mother's teachings. In 2019, she and Dove released a music video titled, "Crown" which sends an empowering message about being confident with natural hair.
As she continues her path towards success, Rowland revealed that she struggled in her career because people constantly compared her to her former fellow band member, Beyoncé. The singer admitted that insecurities had plagued her.
Rowland feared she would be compared to the "If I Were A Boy" singer in everything that she does. One of her insecurities before was that she had a darker complexion than Beyoncé and fellow singer Michelle Williams.
Please fill in your e-mail so we can share with you our top stories!