Gabby Sidibe's Boyfriend Brandon Frankel Shares a Touching Tribute to the 'Empire' Star
Gabby Sidibe's boyfriend, Brandon Frankel's recent media share had him celebrating World Mental Health Day most sweetly as he dedicated the special occasion to Sidibe.
Gabby Sidibe's lover, Brandon Frankel was all about her on his Instagram post as he commemorated the World Mental Health Day. Sharing a romantic snapshot of the two of them, Frankel captioned:
"Since it's #worldmentalhealthday- I would be amiss if I didn't give credit to this magical being that I'm so thankful for…"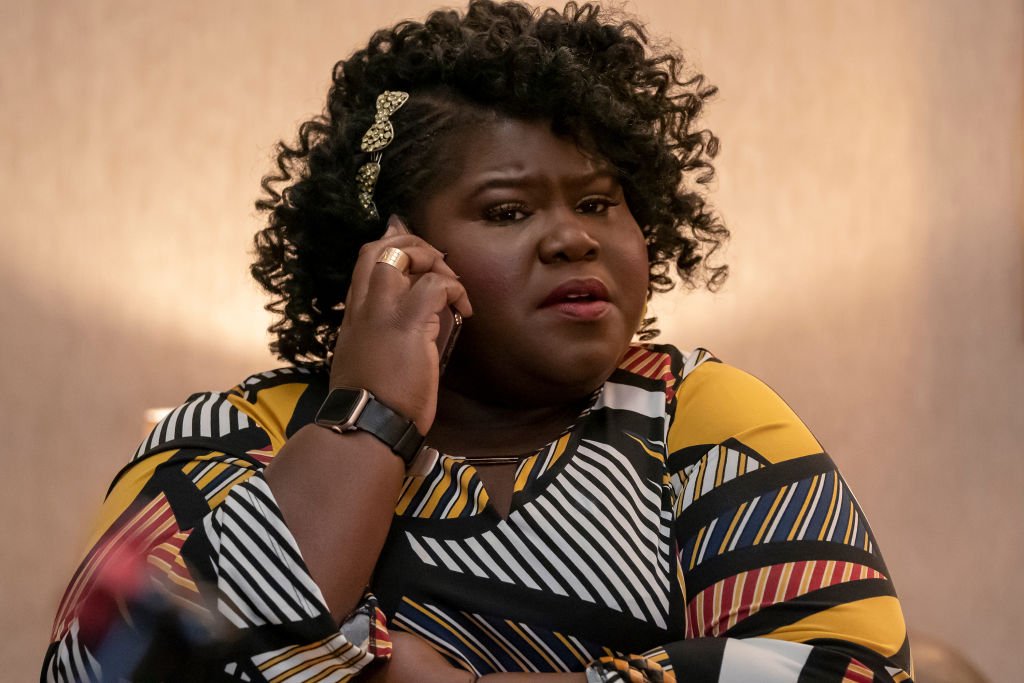 Frankel, a creative expert, mentioned that the award-winning actress was a staunch supporter of mental health and wellness, who has influenced his decisions in the best ways. 
Frankel went emotional as he opened up that he used to be in a "dark place" in his life when he met Sidibe, but her rejuvenating energy and positive approach to life helped him. He concluded:
"It's ok not to be ok. We are in this together. I'm ranting...but, I'm so thankful for you my love."
While many fans gushed about the star actress and her sweet boyfriend, others cheered Frankel and admitted that they were goals. Sidibe, 37, also joined in the comments, gushing about her lover.
When Sidibe first made an impact on Hollywood, it was on 2009's blockbuster movie, "Precious." However, against all societal norms and ideas about body image, she forged ahead in confidence.
However, when Frankel came along, she knew she found the one.
After a while, fans noticed a sizable difference in her as she underwent a weight loss journey and kept flaunting her witty personality. In her memoir, "This Is Just My Face: Try Not To Stare," the 37-year-old opened up about her weight loss surgery.
The "Precious" actress noted that she underwent a laparoscopic bariatric operation in 2016. This happened in the wake of being diagnosed with Type 2 diabetes. Sidibe pointed out about the procedure:
"My surgeon said they'd cut my stomach in half. This would limit my hunger and capacity to eat. My brain chemistry would change, and I'd want to eat healthier…"
The "Antebellum" star went on to clarify that she did not cheat her way through weight loss with the surgery, as she noted that it was not the easy way out. Sidibe noted that the operation helped her work on losing weight.
The Academy Awards nominee and Frankel were first romantically linked in 2019. While she prefers to keep their romance on a low profile, Frankel falls in the category of the public display of affection lovers.
For the new year celebration, Frankel was quite showy on his Instagram page where he penned a note of appreciation to his friends, family, and especially his lover.
The fitness enthusiast shared several snapshots of himself and Sidibe loving up, basking in each other's attention, and sweetly posing in twinning outfits.
Sidibe, who is seemingly enjoying bliss in her relationship, once vowed never to give men attention or conform to their standards. However, when Frankel came along, she knew she found the one.