'American Idol' Alum Jordin Sparks Cuddles Her Curly-Haired Son DJ in These Adorable Photos
Jordin Sparks appears to be living a well-balanced life as the busy singer cuddled her charming son DJ in new photos she shared with her social media followers. 
"American Idol" alum Jordin Sparks is admired not only for her stellar performances on stage; fans also look up to her for her ability to juggle her career and motherhood.
Sparks, who won "American Idol" in 2007 at 17 years old, is a happy mother to two-year-old DJ, whom she shares with her husband, fitness model Dana Isaiah.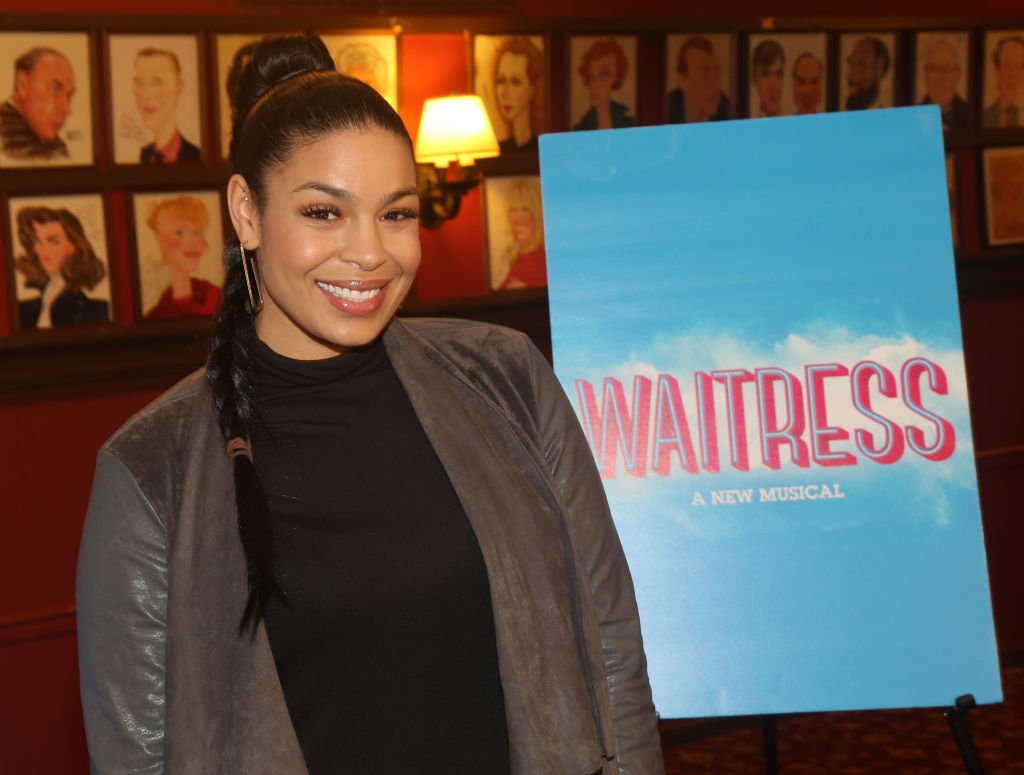 ADORABLE MOTHER-SON SELFIE
In the first photo which she shared with her 1.8 million followers on Instagram, mother and son beamed at the camera as she held him in her arms. The doting mother captioned the sweet snap:
"My favorite ray of light. You are so loved sunshine!"
The 30-year-old performer added a sun emoji to emphasize her point. The second photo showed the Sparks pulling off a duck face as DJ appeared to squiggle.
DJ'S STRIKING SIMILARITIES WITH DANA
The photo amassed more than 56,000 likes within two days, with fans inundating the comments section with positive messages and heart emojis.
One fan noted the boy's striking similarities with his father while another one commented that she could not believe how fast he was getting big.
She said that she and Isaiah have been discussing how to explain racism to their child when the boy is old enough to process it.
NO PLANS FOR FAMILY EXPANSION
The singer and Isaiah welcomed DJ in May 2018. While both love raising a child, Sparks earlier said that she and Isaiah have no plans welcoming another child into their lives. 
Sparks, who is a nurturer by nature, admitted that she already struggles to divide her time between DJ and her husband. If the family expands, the singer is not sure if she can keep up with the possible changes.
The first-time mom explained that she knew what she was going through and for now, she needs to focus on her only son who is now growing up so fast. 
SPARKS' MOTHERLY AFFECTION
However, in an interview right after DJ was born, Sparks had said that she wanted him to grow up with siblings as she did. Meanwhile, Sparks' motherly affection for her son moves many, including Kelly Clarkson.
The 2002 "American Idol" champion felt Sparks' love for her son. The "Because of You" hitmaker could not hold back her tears when Sparks sang "You Are My Sunshine" to DJ.
Clarkson could definitely relate to that motherly love, being a mom herself to her 4-year-old son, Remington, and 6-year-old daughter, River Rose.
As a mother to a Black child, Sparks has her fair share of worries. She said that she and Isaiah have been discussing how to explain racism to their child when the boy is old enough to process it.
The "Tattoo" singer said that it has been difficult just thinking about how to tell her child that he may face a different treatment because of the color of his skin.