See Marie Osmond's Unique Birthday Present That She Got for Herself on Her 61st Birthday
Marie Osmond commemorated her 61st birthday with a unique and memorable gift as she presented herself with a porcelain doll. The renowned singer recreated the first porcelain doll she had as a child.
Marie Osmond might be 61 years old, but she is still a child within, and the unique birthday present she gifted herself is proof of that. On Tuesday, the "Paper Roses" took to Instagram to show off her birthday gift to her 276,000 followers in a series of images.
In the first slide, the celebrant proudly held up a porcelain doll adorned in a gold dress and rose gold headscarf. Marie, who donned a cream blazer over a white camisole, was all smiles as she posed with the figurine.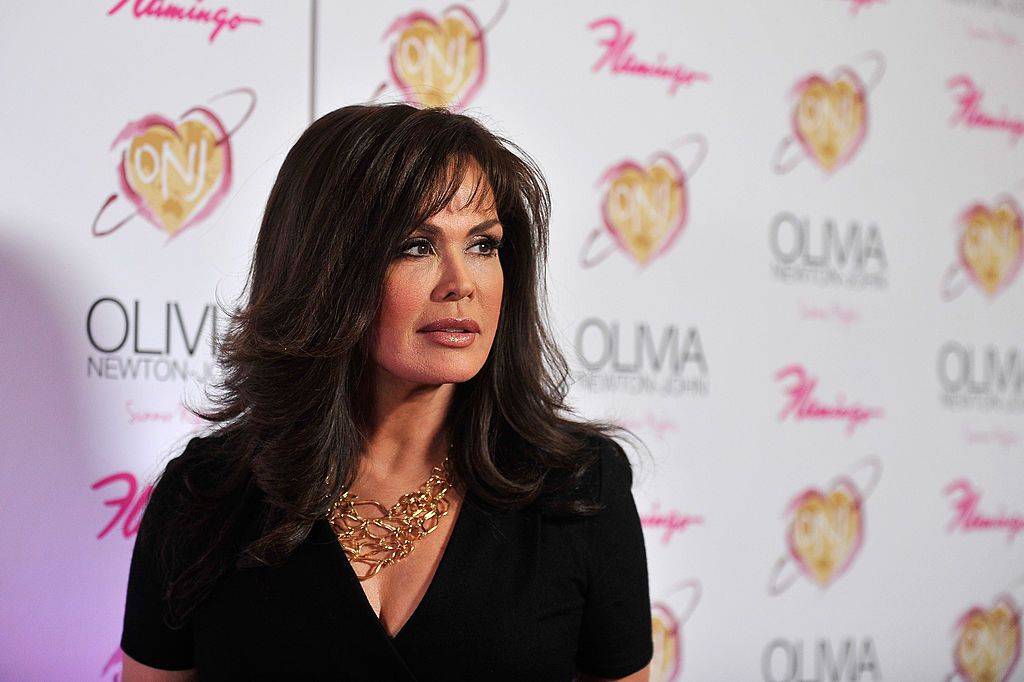 She followed it with other up-close pictures of the doll, giving her fans a better glimpse of the adorable puppet. In the accompanying caption, Marie first thanked Rosewood Cottage Porcelain Dolls for partnering with her to give her the precious porcelain doll, before writing:
"I have always wanted a baby Hilda. This is a reproduction of the German "Hilda" Baby produced in 1914, Porcelain head on composition body. It is the largest mold made from the 16."
The "Donny & Marie" star explained that the Hilda doll was one of the first figurines her mother gave her as a child, and she was thrilled to be able to recreate it. She concluded with the hashtags "#MyFinalDoll #HappyBirthdayToMe."
Marie has been vocal about her husband being a priority, and she gushed about this during an interview.
The mother of eight's birthday post comes more than a month after she made a shocking exit from the daytime show, "The Talk." Marie joined as a co-host on the CBS show in 2019 but left after only one season after replacing Sara Gilbert.
The news was shared via a statement from CBS with the "Gift of Love" star, confirming it with a post on Instagram. Taking the news of her exit graciously, Marie shared that she was grateful for her time on the show but would keep working with the showrunner John Redman on other projects.
She also mentioned that asides from the other projects she has committed to, she is looking forward to spending more time with her husband, Steve Craig, now that they are empty nesters.
Marie has been vocal about her husband being a priority, and she gushed about this during an interview with DailyMail in April. While speaking about how she has been navigating the quarantine, the former show host said:
"I do have to say it's been lovely spending time with my husband, we remarried, and we were apart for 25 years, so this is the first time we've been alone since I can't remember!"
Marie gained prominence as the other half of the sibling duo, "Donny & Marie," who rose to fame in the late '70s. She and brother Donny released their first duets in 1974, and it entered the Billboard 100 charts, and over the years, the pair have amassed a large fan base.