Here's How Steve Harvey's Twin Daughters Celebrated Their Step-Mom's Birthday with Family
Steve Harvey's twin daughters Brandi and Karli took a trip to their father's house to celebrate their stepmother Marjorie's birthday and they were going live on Instagram when the birthday girl made a surprise appearance.
Steve Harvey's daughters, Brandi and Karli rang into their stepmother's birthday with cheerful vibes. The twins took a trip down to the Harvey estate to celebrate the special day with their family. 
Brandi was going live on Instagram for her weekly "Twin Talk" session with Karli from their father's beautiful garden. They greeted their fans to kick things off and gave their fans a glimpse of the beautiful estate.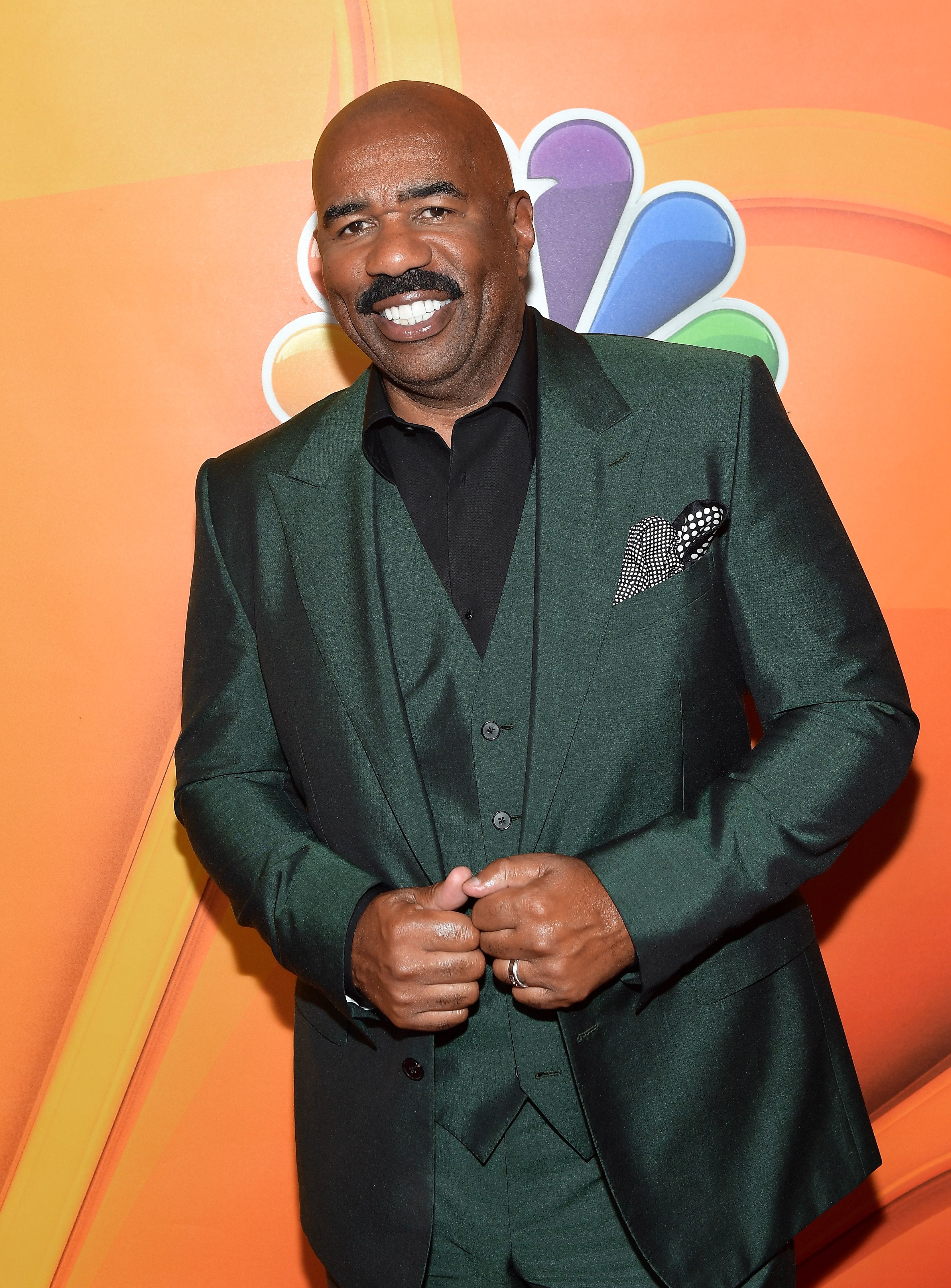 THE BIRTHDAY GIRL CHIMED IN
Karli was explaining that they were supposed to go home to film the episode when Marjorie unexpectedly chimed in with a glass of red wine in hand. The twins wished her a happy birthday as she held her glass up. 
Karli went on to share that they were trying to find a quiet spot to go live and Marjorie said that there was no way they could get some privacy in their family. She also said that they wanted the fans to see their real family. 
HAPPY TO CRASH
Marjorie clearly had no idea what the sisters were trying to talk about in the video, but she was happy to crash. Soon, she bid the viewers goodbye and made it known that the sisters might get interrupted by some other member of the family anytime. 
Fans previously suspected that the twins would not fit into their big blended family and would not get along with their stepmom...
THE HARVEYS HAD A GREAT TIME
The sisters then took their fans on a virtual tour of the Harvey estate. Again, the birthday girl took the frame while she was enjoying her bite-sized food. In came their brother Wynton who greeted the fans while holding an unlit cigar in his hand. 
Steve and Marjorie's grandkids were running around in cute dresses. The sisters logged off to join their family and get the party started. Fans loved that they got to be a part of the celebrations. 
THEIR TUMULTUOUS PAST
It is good to see Brandi and Karli getting along with the rest of their family. When they were young, Steve abandoned them and their mother to follow his dreams of becoming a comedian. 
Steve's marriage fell apart because he took a chance and picked his career over family back then. Thankfully, he reconciled with his family years later and the twins gave him a chance to be their father again. 
BLENDING IN JUST FINE
Although they initially felt hurt, the sisters admitted that their father belonged to the world and not just to them. They never understood why he left them, but they made peace with the past. 
Fans previously suspected that the twins would not fit into their big blended family and would not get along with their stepmom, but judging by their recent video, it looks like they all get along just fine.