Tyra Banks Shares Heartfelt Message Alongside Rare Pic of Son York Holding Picture of a Rainbow
"Dancing With the Stars" host Tyra Banks shared a rare picture of her son York holding a rainbow painting he made along with a heartfelt message to celebrate "National Coming Out Day." 
American television personality Tyra Banks marked National Coming Out Day with a special message about embracing everyone as they are, featuring her 4-year-old son, York. 
Taking to her Instagram page, the "Dancing With the Stars" new host shared a rare picture of her son York's painting showing his hands as he held the painting firmly.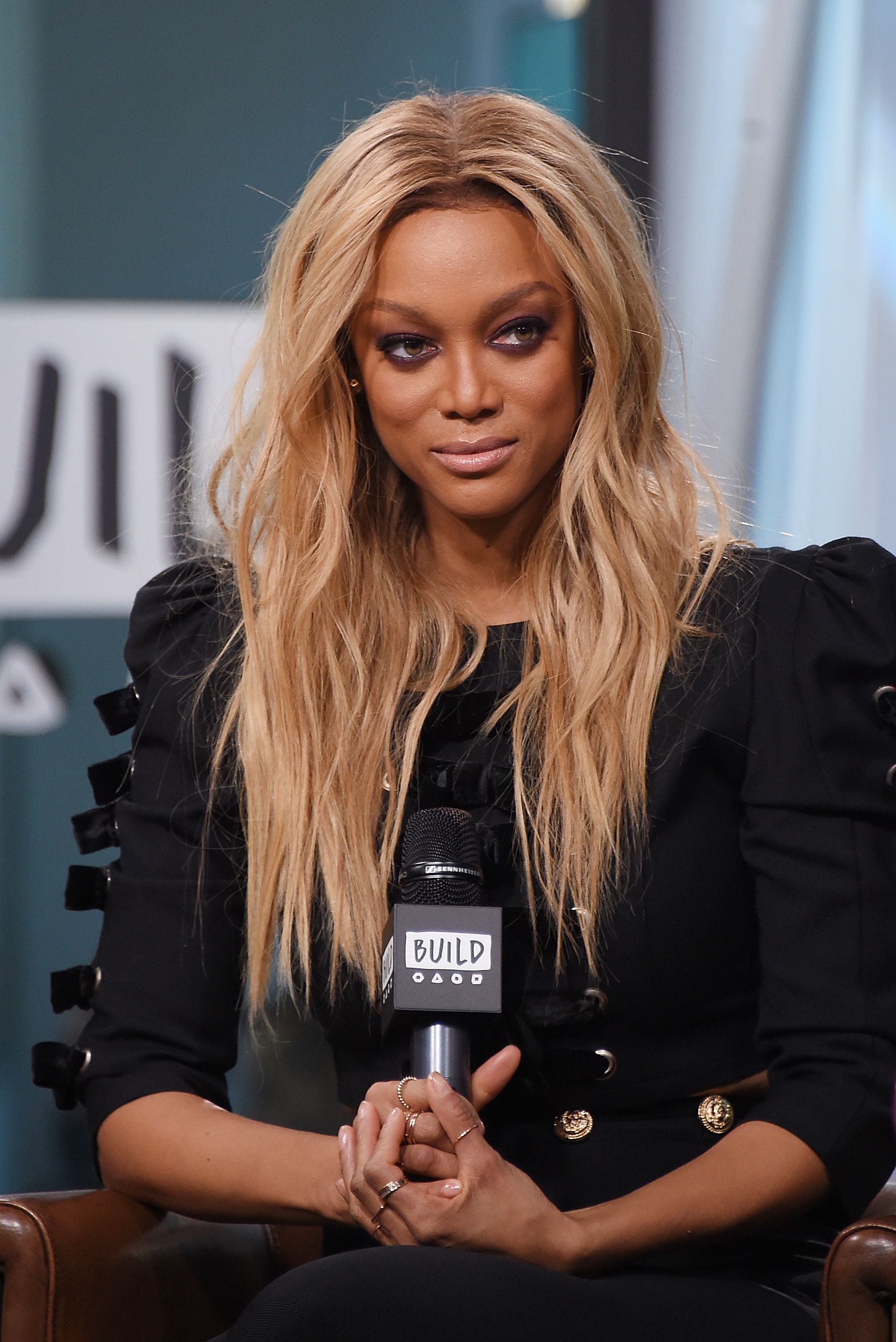 York's painting showed a rainbow with the sun hovering over it. The sun in the little tot's painting had eyes and wore a cute smile, with its tongue sticking out. 
In the caption to her post, Banks spread a message of love and acceptance, saying that in her home, they taught that love is love and that it was important to accept everyone in all of their beautiful uniqueness. She also wrote: 
"Happy #NationalComingOutDay to the LGBTQ+ community, we support you and cherish the vibrance you bring to the world! ?."
Many of Banks' fans appreciated her for her thoughtful message. One fan described the mother of one as the most awesome woman in the world, while a second fan expressed love towards her. 
A third fan said Banks had a lovely message and thanked her for supporting the LGBTQ+ community, while another fan said her son's painting was beautiful. 
The mother of one also accepted Bergeron left big shoes to fill but welcomes the challenge.
The world knows Banks as a superstar model, business mogul, actress, singer, author, producer, and television show host, but to her 4-year-old son, York, she is simply mom. 
The 46-year-old welcomed York in January 2016 via surrogate. She shares him with her former partner, Norwegian photographer Erik Asla. In an Instagram post, Banks announced her baby's birth, showing his blue and pink-striped beanie, with the caption: 
"The best present we worked and prayed so hard for is finally here. He's got my fingers and big eyes and his daddy Erik's mouth and chin."
The "Dancing With the Stars" host thanked her surrogate for bringing York to the world before praying for those struggling to have a child and welcoming her son to the world.
York is growing up so fast, and fans have observed the cute tot's amazing growth from some of his most adorable pictures that Banks has shared with them on her Instagram page. 
Banks became the host of the 29th season of "DWTS," replacing Tom Bergeron, which generated many reactions from the show's fans. Her first month as host has not been smooth sailing, with some fans denouncing her performance and calling for Bergeron's return. 
However, the American model, Banks, in a chat with USA Today, said she ignores the negative talk about her hosting as there was nothing positive from paying it attention. 
Banks noted that change is hard, complicated, and painful sometimes and that she understands and respects some of the fans' challenges with the changes in DWTS's new season. 
The mother of one also accepted Bergeron left big shoes to fill but welcomes the challenge, saying she is the kind of person that goes towards risk, putting herself out there and taking chances. With her accomplishments, there are no doubts Banks will be a successful DWTS host.