Fans Welcome Halle Berry to Montréal as She Shares Stunning Selfie from a Window-Reflection
Halle Berry received a warm welcome from fans after informing them of her presence in Montreal in her new and alluring social media posts.
Hollywood actress and fitness enthusiast Halle Berry had her fans in Montreal gushing over her after sharing a lovely image of herself while letting them know she was in the city.
In the one-photo post, Berry, who usually likes being creative with her photos, photographed herself in a fluorescent style window transparent enough to give fans a view of the ethereal environment around her.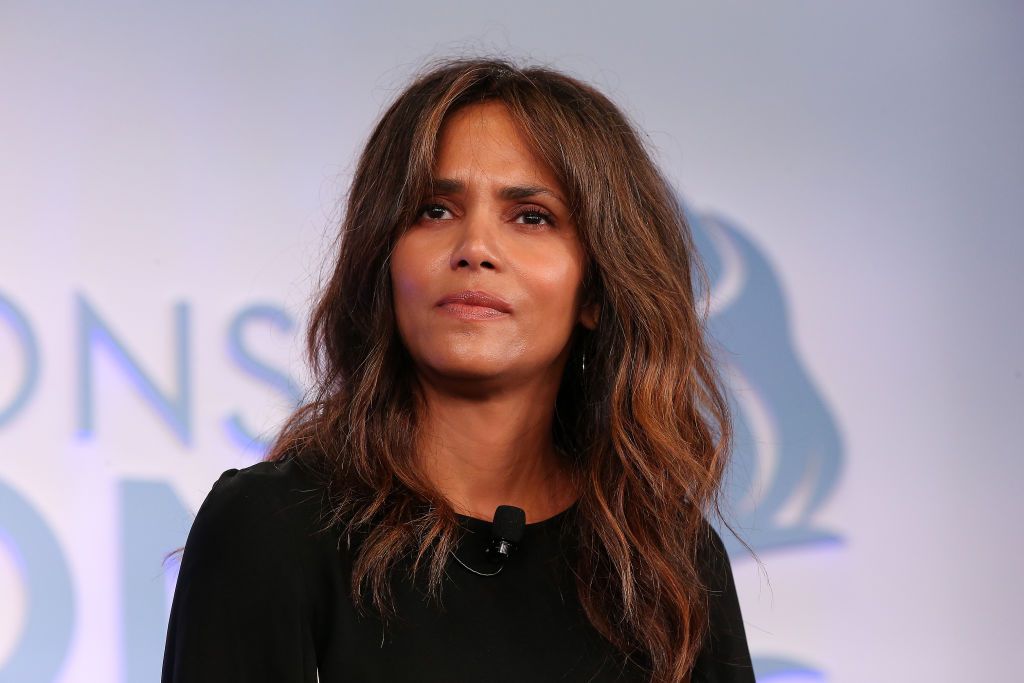 Her appealing location overlooked a sun-hued grassy mountain and tall, stately buildings, all adding to the aesthetics. Berry's face was visible from the corner as she seemed to be in a trance. She wrote in her caption:
"Hello Montreal. (Yours truly)"
Fans were all over her as they showed admiration and shared sweet words of welcome in the comment section. While one fan asked the "Kidnap" actress to indulge herself and enjoy the city, another admirer reminded her to stay safe. More followers joined in the jolly interaction as they wished her well for the duration of her stay while sharing the sentiments of other Instagrammers.
[Berry] left little to imagination in the shirtless image with both her hands angled across her chest.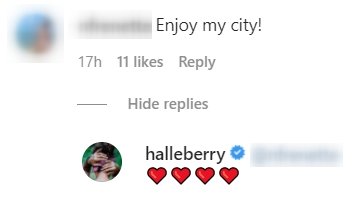 The Hollywood icon who has exhibited consistency over the years with her fitness lifestyle also knows her way around upscale style and fashion. In one of her recent Instagram displays, the 54-year-old looked ageless as usual as she rocked an oversized black sweater and a pair of see-through boots.
The "John Wick" actress was photographed outdoors sitting on a stairway as she let the breeze blow through her blonde tresses. Berry seemed to have a message for fans as her socks read the words, "I am a voter."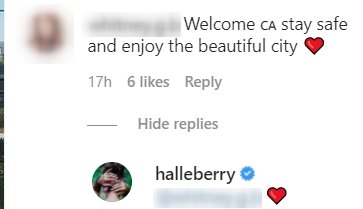 One of the oscar-winning actress's iconic looks set a sizzling aura on Instagram as she channeled her sensual part. Here Berry brandished her age-defying body on the picture-sharing app as she rocked a pair of white tailored pants while she sat on what appears to be a mat with her legs crossed.
The fitness expert left little to imagination in the shirtless image with both her hands angled across her chest. She kept her face from the camera, using her tresses as a shield. The alluring photo was accompanied with a message of self-love in the caption.
Last week, Berry had motivating words for her followers as she sensitized them on her fitness Friday sessions. Together with her trainer, Peter Lee Thomas, the filmmaker displayed diverse arm exercises.