'Today' Host Craig Melvin's Wife Lindsay Poses in All-Blue Outfit with Huge Angel Wings
Craig Melvin's wife and NASCAR studio host Lindsay Czarniak kicked off the week with an uplifting message about owning the day with a picture of herself posing in front of huge angel wings.
NBC news anchor Craig Melvin's wife, Lindsay Czarniak is feeling a whole lot of positive vibes and she does not mind sharing. She recently cheered her fans up with an uplifting post on Instagram. 
During her travels, Czarniak came across a beautiful sculpture of a giant set of angel wings, and like any other person, she could not resist the urge to pose in front of it to take a picture.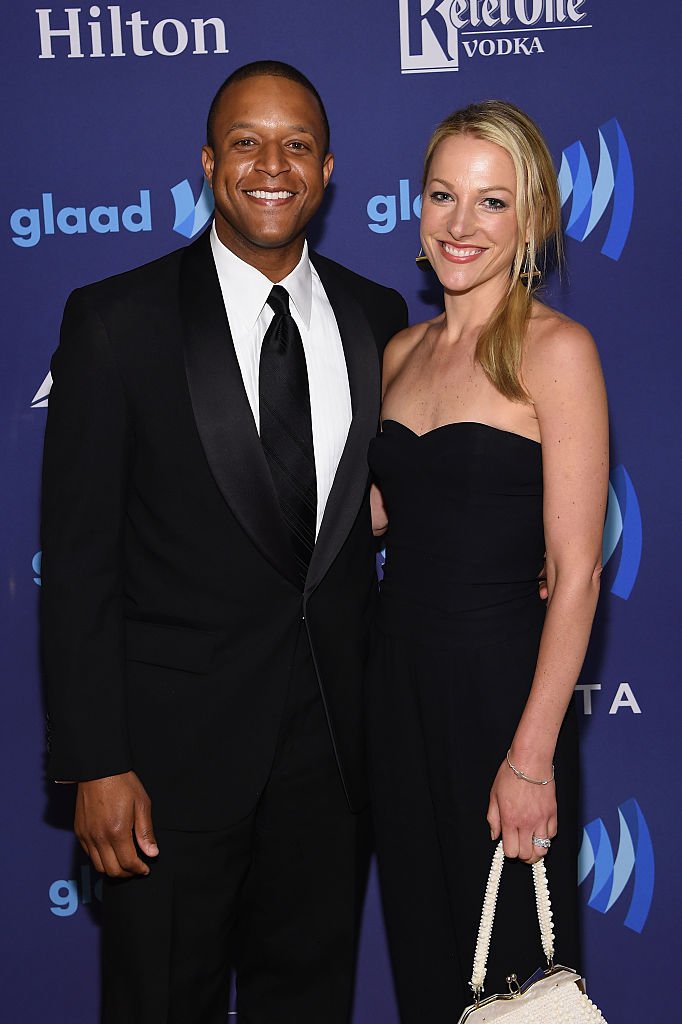 READY TO SEIZE THE DAY
Luckily for her fans, she shared the snapshot on her Instagram for them to see. The NASCAR studio host looked fit and active in a navy blue tank top paired with matching yoga pants. 
She tied a blue jacket around her waist and donned a pair of blue sneakers. To finish off the look, Czarniak responsibly put on a pink face mask and posed for a photograph with her hands on her waist. 
MONDAY MOTIVATION
Monday is perhaps the most hated day of the week, but not for Czarniak. Feeling motivated by a quote she recently saw, the 42-year-old decided to share it with her fans too. 
"When life gives you Monday, dip it in glitter and sparkle all day," she wrote. The quote spoke to Czarniak's heart since she loves finding unexpected art and glitter. Her fans loved it, too!
CRAIG AND LINDSAY'S LOVE STORY
Melvin and Czarniak have been happily married since 2011. The couple first met in 2008 and it took no time for them to hit it off. It was an effortless connection induced by their shared love of live music and Whatchamacallit candy bars. 
Melvin once shared that people often tell him that his kids are well-behaved.
For a few months, none of their colleagues knew that they were an item. They grew more fond of each other day by day and finally decided that their love was meant to be. After three years of dating, the couple walked down the aisle. 
Melvin and Czarniak have an adorable son named Delano and a beautiful daughter named Sybil "Sibby" Ann. Being a biracial couple, the couple has had to deal with some racial issues even though their family is happy for them.
TACKLING RACIAL ISSUES
Melvin once shared that people often tell him that his kids are well-behaved. While he knows that his kids are great, the constant reminders from strangers seem like racially charged commentary to him. 
Melvin knows for a fact that those people would not say the same thing if they saw two white kids of the same age sitting quietly. He feels like it is almost as if people do not expect black kids to be well-behaved.