Eartha Kitt's Biracial Daughter Posts Black & White Photo of Her Late Mom in a Touching Tribute
Eartha Kitt's biracial daughter, Kitt Shapiro, shared a moving tribute to her late mother on social media, which she paired with a beautiful black and white picture of them cuddled up on a couch. 
Kitt Shapiro, 58, the only daughter of acclaimed singer and social activist Eartha Kitt, has been missing the warmth of her mother's love lately. Her mother who passed away in 2008 due to colon cancer had taught her many life lessons. 
On October 10, Shapiro took to Instagram to share a touching tribute to Kitt, famous for her iconic Christmas song, "Santa Baby." It was an old picture taken when Shapiro was still a little girl.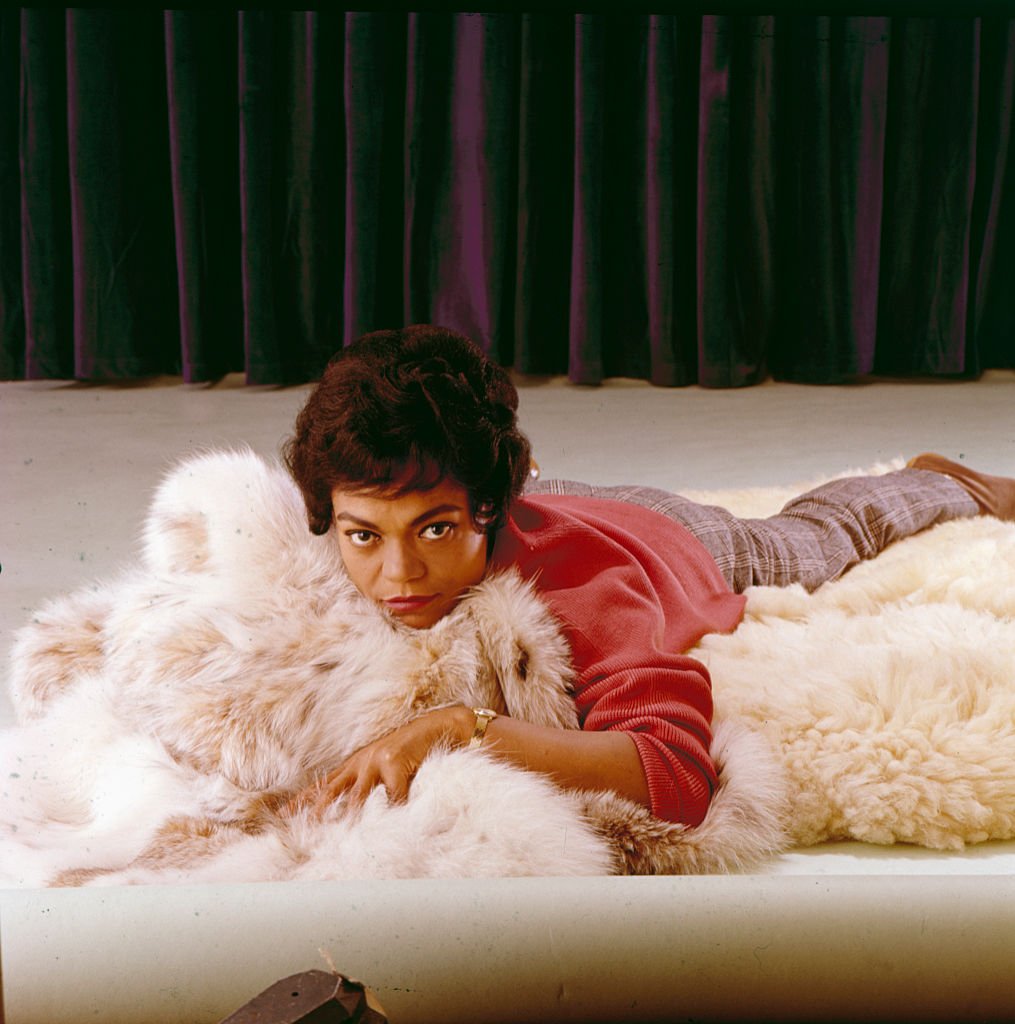 TAKING HER MOTHER'S LEGACY WITH HER
Shapiro, who appeared to be wearing a jumpsuit, was tucked beside her mother on a couch. Kitt was in a black shirt and corduroy pants, sweetly clasping her hands with her little daughter's tiny fingers.
Even in the absence of color, the picture brightened Shapiro's mood. Reminiscing her mother, she wrote on her blog, "Simply Eartha" that she would take her mother's legacy wherever she goes. She added:
"Sprinkling a little of her legacy as I go, spreading some of Eartha's 'earthiness' in the hopes that it will continue to grow, leaving kindness, acceptance, and strength in its wake."
MOVED BY HER TOUCHING POST
Alongside her Instagram picture, Shapiro, the founder of Simply Eartha LLC, shared a lengthy quote from late comedian George Carlin. Many of her mother's fans were deeply moved by her heartwarming post.
The quote she shared has been meaningful for Shapiro. The message was about remembering and cherishing their loved ones dearly as they will not be around forever. 
More Instagram followers flocked to the comment section and said that Kitt was a great lady. Some left a couple of heart emojis while others noted how sweet the mother-daughter duo looked like in the picture.
EARTHA AS SHAPIRO'S ROLE MODEL
Growing up, Shapiro looked up to her mother as her role model. Despite criticisms and racial discrimination, her mother chose to treat her detractors kindly. 
Shapiro was born out of an interracial marriage. Her mother tied the knot with Bill McDonald, a white businessman, in 1960. However, her parents' five-year marriage ended in 1965.
Even though she died several years ago, the iconic actress' legacy will forever remain in Hollywood.
A STUNNING ICON IN THE EARLY 50s
Kitt became a rising star with her appearance on the Broadway show, "New Faces of 1952" where she sang "Monotonous." It was the performance that launched her music career in 1954.
Aside from her successful music career, Kitt ventured into acting. Of all the roles she put to life, her portrayal of Catwoman in the 1960s cemented her career in Hollywood.
Despite controversies involving Kitt and former first lady of the U.S., Lady Bird Johnson, the acclaimed actress managed to reclaim her career. She starred in more movies and released hit songs including "Where Is My Man?"
After earning a Grammy nomination for her album, "Back in Business," Kitt returned to Broadway. She starred in the 2000 Broadway show, "The Wild Party" and "Nine" in 2003.
Kitt had lived a life full of passion and legacy. Even though she died several years ago, the iconic actress' legacy will forever remain in Hollywood.