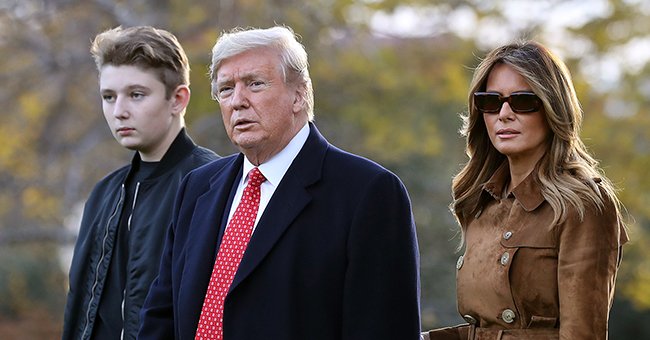 Getty Images
Melania Trump Reveals Teenage Son Barron Had Also Contracted COVID-19 — See Her Statement
First Lady Melania Trump opened up about the presidential pair's battle with the novel coronavirus, and in the process, revealed that their son Barron also contracted the disease.
In a personal essay Melania Trump posted on the White House website, the first lady shared her experience contracting the virus, which included the perspective of a mother and that of a wife as they went through it "together."
Having experienced contracting the virus also gave the first lady a renewed sense of awe for healthcare workers' tireless efforts. She is used to being the caretaker, and as a patient in need of medical care, being on the receiving end made Melania reflective.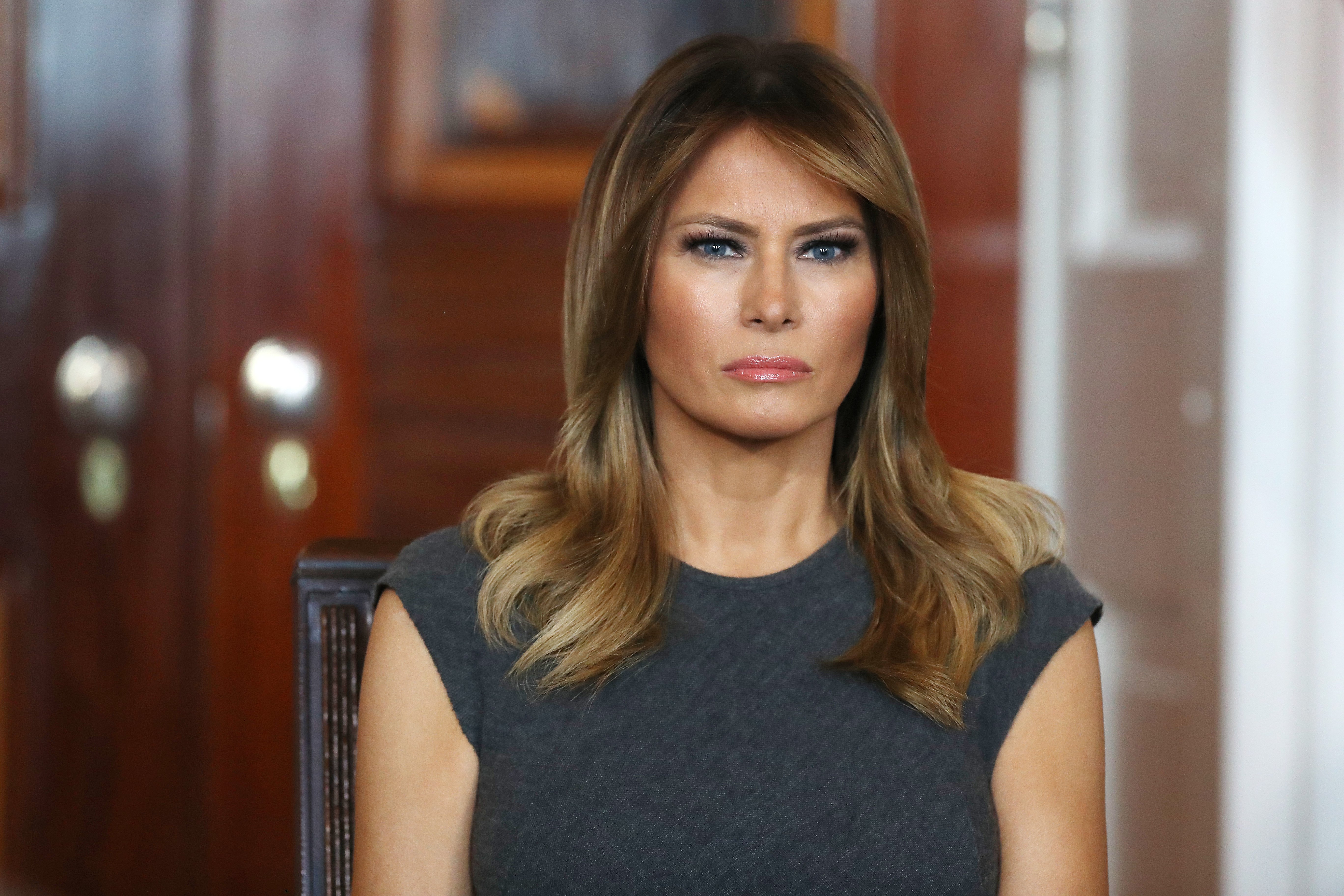 Melania Trump meets with teen age children at the White House October 09, 2019, in Washington, DC. | Source: Getty Images.
THE PRESIDENTIAL PAIR TESTED POSITIVE
On October 2, Donald Trump announced on social media that his test for COVID-19, as well as his wife's test, came back positive. Aged 74, the president falls into a high-risk group, and he kept his message positive with a tone of unity as he wrote:
"Tonight, @FLOTUS and I tested positive for COVID-19. We will begin our quarantine and recovery process immediately. We will get through this TOGETHER!"
BARRON'S HEALTH UPDATE
The first lady shared that Barron tested negative for the novel coronavirus at first, but when the results of a retest came back positive earlier this month, her fear had materialized.
The couple has an unusual relationship in the sense that they hardly ever spend time together.
But then she realized the situation had a silver lining. Barron experienced no symptoms of the disease, and it corresponded with the time Melania and President Trump tested positive and explained:
"In one way I was glad the three of us went through this at the same time so we could take care of one another and spend time together."
THEIR EXPERIENCE WITH THE VIRUS
Barron has since tested negative for the virus, and according to reports, the presidential pair only had a mild brush with the disease. White House officials at the time reported that President Trump had "mild symptoms," in her essay, Melania felt "fortunate" having experienced "minimal" symptoms.
Since Melania's most recent test came back negative, she wants to fully return to her duties "as soon as" she can manage. Unlike her husband's experimental antibody cocktail treatment, Melania kept her road to recovery more "natural" with healthy foods.
According to a book recently published about Melania Trump's life alongside her husband President Donald Trump, the couple has an unusual relationship in the sense that they hardly ever spend time together.
The book called "The Art of Her Deal: The Untold Story of Melania Trump" is authored by Mary Jordan, a Washington Post reporter and a 2003 Pulitzer Prize winner. She used information gathered from hundreds of people regularly in close contact with the presidential pair.
Please fill in your e-mail so we can share with you our top stories!