George Floyd Would Have Turned 47 — Beyoncé & More Celebrities Share Touching Birthday Tributes
On Wednesday, October 14, 2020, the late George Floyd would've turned 47-years-old. The family man who sparked an uprising was celebrated on the day by several celebrities including Beyoncé.
This week, George Floyd would have been celebrating his 47th birthday if his life hadn't been brutally cut short at the beginning of the year. On May 25, 2020, the family man passed away in Minneapolis while being held in police custody.
The Black man was murdered by policeman Derek Chauvin, 44, who knelt on his neck while keeping him cuffed. Floyd pleaded for his life but the policeman ignored his pleas and the family man died.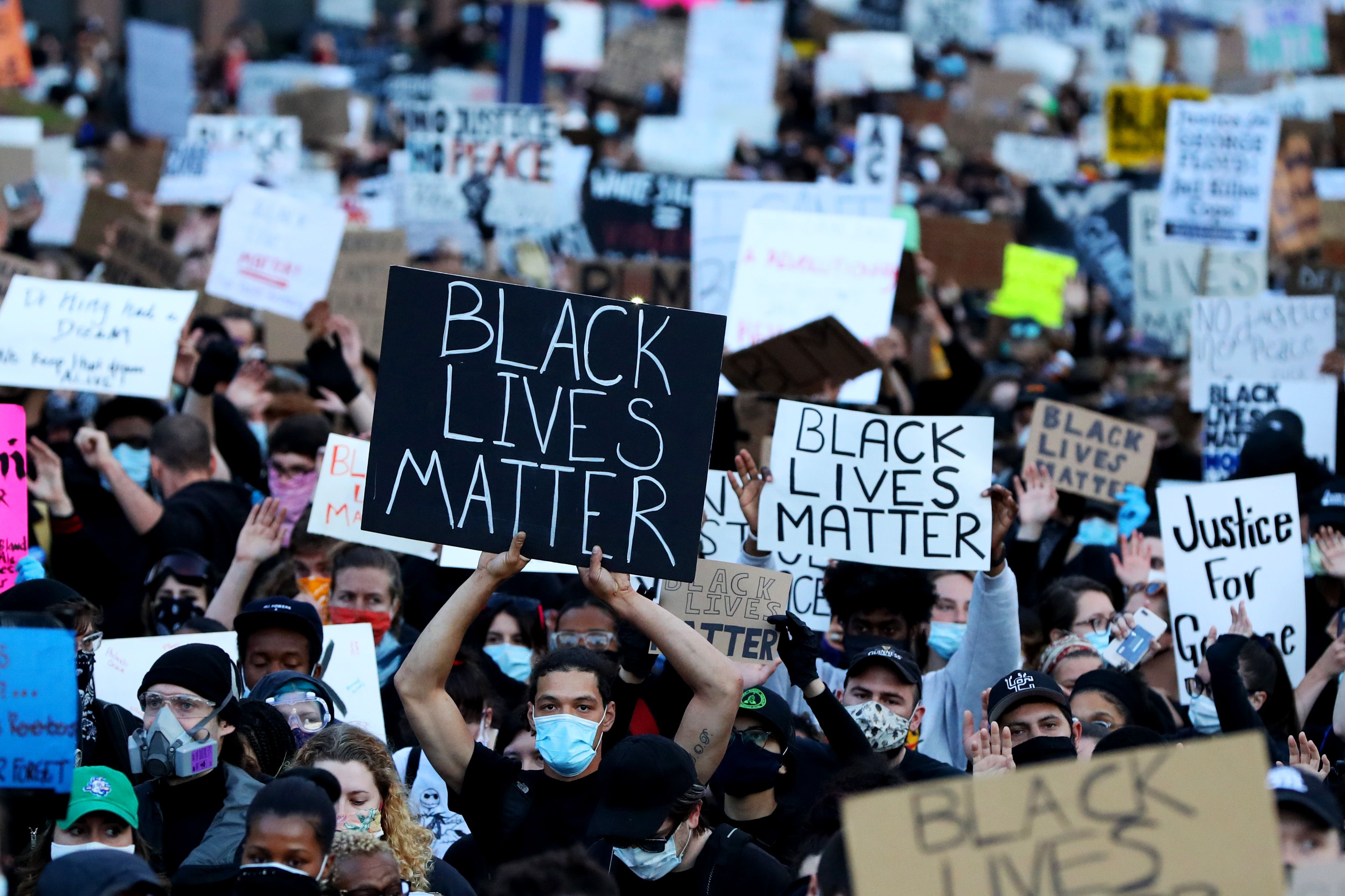 WHY POLICE WERE CALLED
Floyd's sudden and unexpected death was due to a store owner calling the cops after suspecting the victim had used counterfeit money to buy goods. His death ended up sparking national protests throughout the US and across the world.
In June 2020, Minneapolis Police Chief Medaria Arradondo described Floyd's death as a "murder."
Activists and people who were tired of police brutality went out into the streets and demanded racial justice and for systemic racism to fall. The movement was led by Black Lives Matter organizations.
#Vote because #GeorgeFloyd should be turning 47 today.

— kerry washington (@kerrywashington) October 14, 2020
TAKING PART IN THE MOVEMENT
Ordinary people joined in on the movement physically and via social media and some celebrities took part too. Attention was recently brought back to Floyd's case on what would've been his birthday this week.
The late family man received birthday tributes from stars like Beyoncé, 39, Kerry Washington, 43, Kamala Harris, 55, Joe Biden, 77, and Martin Luther King III, 62. Beyoncé honored Floyd with a post on her website.
George Floyd should be celebrating his 47th birthday today with his family. Instead, his family continues to mourn his loss. We must continue our fight against police brutality and systemic racism so there is never again a death like George Floyd's. #SayHisName

— Martin Luther King III (@OfficialMLK3) October 14, 2020
BEYONCÉ'S MESSAGE FOR FLOYD
The "Run the World (Girls) vocalist shared a throwback photo of Floyd smiling when he was much younger; while seemingly studying something at a desk. Beyoncé captioned the touching post writing:
"Happy eternal birthday George Floyd."
Today would have been George Floyd's 47th birthday. He should still be alive today celebrating another year with his family and friends. We need justice and to ensure that this never happens again—starting with banning chokeholds and creating a national standard for use of force.

— Kamala Harris (@KamalaHarris) October 14, 2020
KERRY & KAMALA HONOR GEORGE
Washington celebrated the late family man's birthday via Twitter by asking people to vote in the upcoming elections. The actress urged her fans to vote because Floyd should've been turning 47 on Wednesday.
Harris also reiterated that it would have been the late victim's birthday if he hadn't been killed. She noted how justice was needed to make sure another life is never taken the same way as Floyd's.
Today would have been George Floyd's 47th birthday, and he should be alive to celebrate it.

I made a promise to his family that I won't let him become just another hashtag — and I'll work every day as president to keep that promise.

— Joe Biden (@JoeBiden) October 14, 2020
BIDEN & KING III'S MESSAGE
Biden also joined in on the tributes also noting that Floyd would've been celebrating his birthday if he was alive today. The politician shared how he'd promised the victim's family that he wouldn't allow him to become another hashtag on social media.
King III also reiterated the other star's sentiments about Floyd being alive to celebrate his 47th birthday today with his family. He urged people to continue fighting against systemic racism and police brutality so that no one else dies the way Floyd did.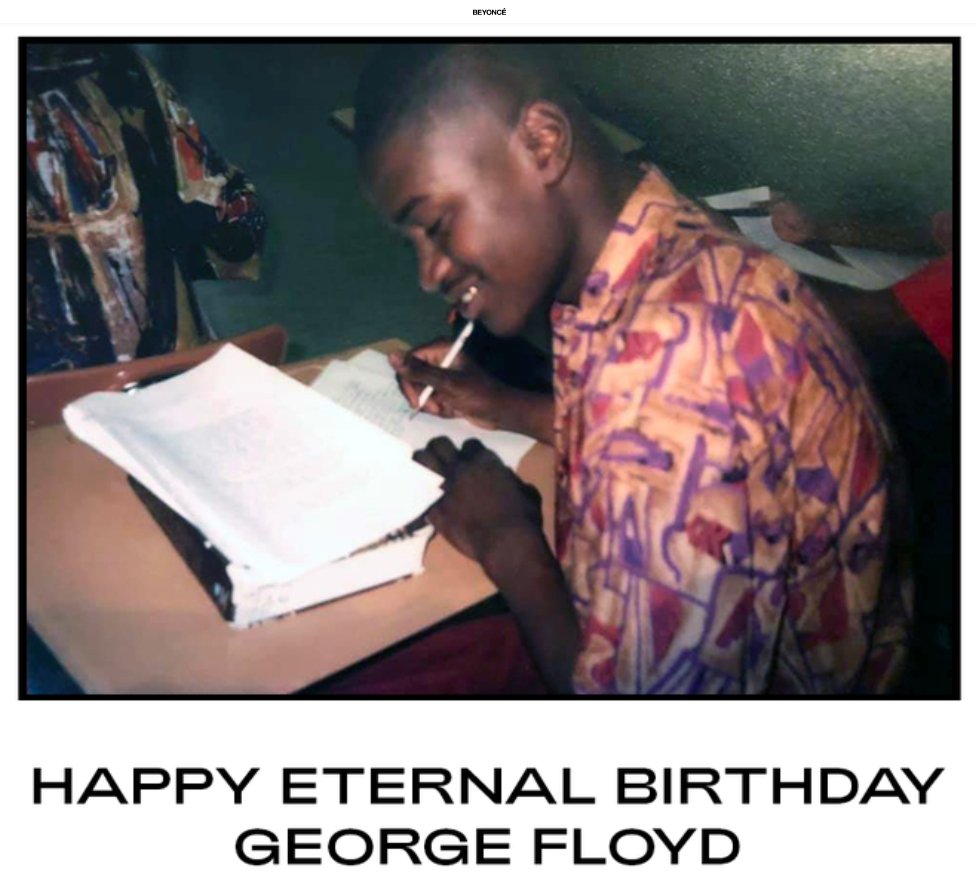 POLICE CHIEF STATEMENT & STORMZY'S DONATION
In June 2020, Minneapolis Police Chief Medaria Arradondo described Floyd's death as a "murder." The police chief felt Chauvin knew what he was doing when he knelt on the victim's neck for too long.
Arradondo noted how Chauvin had taken training on the prevention of positional asphyxiation or suffocation. Singer Stormzy, 26, revealed that he would be making a £10 million or over $ 12 million donation, over a 10 year period, to organizations and causes that were fighting racial inequality, justice reform, and promoting black excellence.