Kate Beckinsale, 47, Puts Her Slim Waist on Display in a Dark-Blue Sweatshirt and Black Jeans
Kate Beckinsale teased a daring look as she stylishly rocked a casual ensemble while showing off her slender and fit frames and brandishing a sassy pose.
Hollywood's Kate Beckinsale was up for some fashion display at home as she showed off her trim waist and slim frame in a chic outfit.
Beckinsale looked to have been photographed in her home's minimalist hallway while presenting bold expert poses. Presenting a cowboy-inspired look, she left her wild waves tousled and stylish.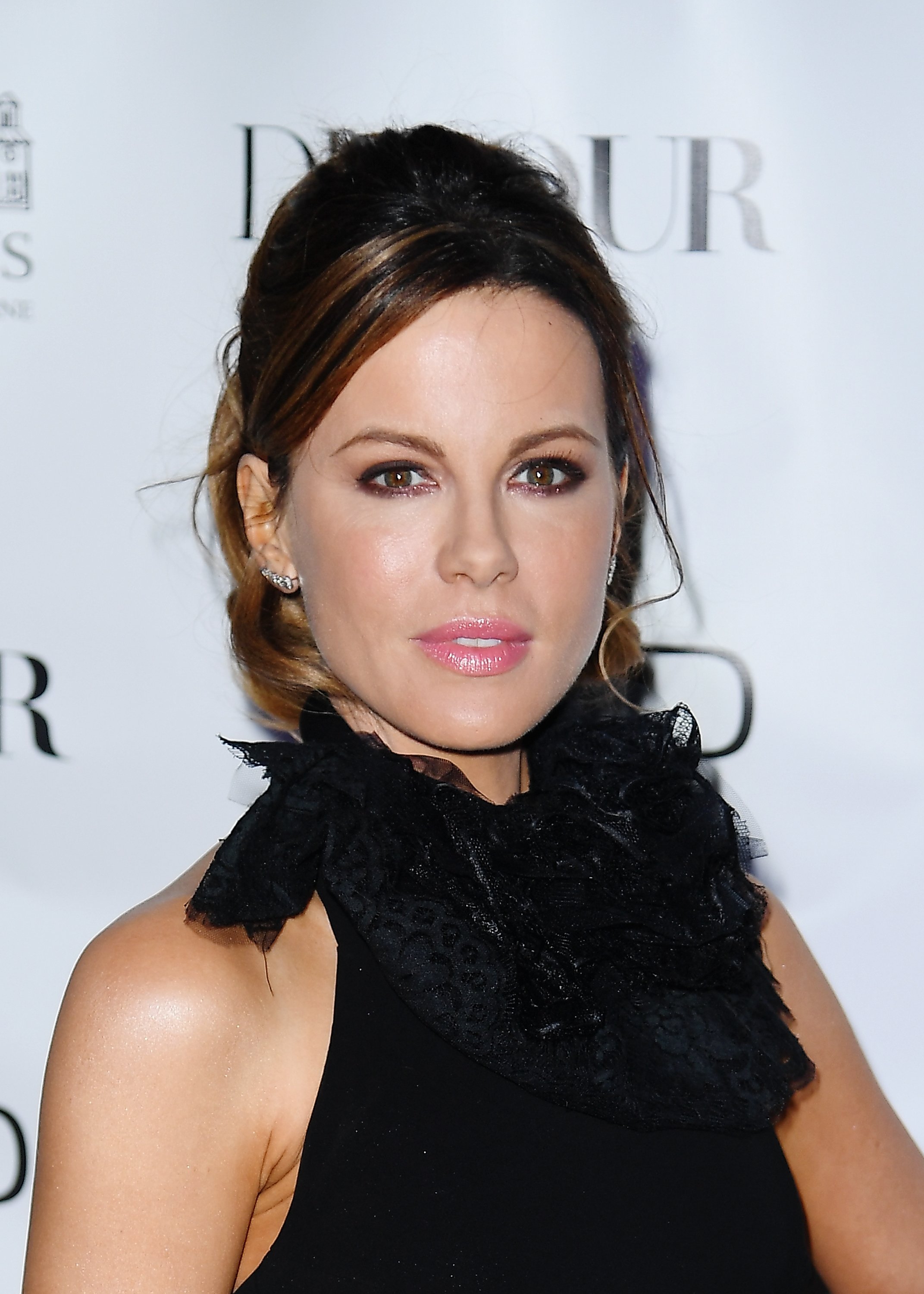 The star actress donned a dark blue sweatshirt and tucked it into a pair of skinny black jeans while cinching it at the waist with a wide belt. Beckinsale, 47, gave her outfit extra effect with her black boots.
While she accessorized with a statement gold chain, the "Total Recall" star flossed her style. In the first frame, the camera was set to close enough to capture her whole outfit as she presented a sweet smile. She captioned her post:
"Thank you @sarafoster and @erinfoster for sending me pieces from your @favorite.daughter collab…"
Beckinsale's next snapshot was even more captivating as she stood with her long limbs spread out. This time the camera was placed further to show her cute pet dog and cat. 
Early this month, the 47-year-old movie star had heart-rending news for fans as she took to social media to inform them of a painful loss.
Beckinsale looked to be living her best life as she flaunted her graceful legs and presented a warm smile.
Beckinsale's post was in defense of Chrissy Teigen, who preferred to share the news of her baby's passing publicly. The TV star made it known that years ago, she suffered a baby loss at 20 weeks.
As if dealing with the trauma was not enough, she had to fight her emotional battles privately, and it was even more unbearable. Beckinsale wrote in her heartfelt post:
"It can be the loneliest, most soul-destroying period of time, particularly if you are not in the position of having an emotionally connected, supportive partner…"
These days, the "Underworld" star puts effort into being an ambassador for The Mariposa Trust, a top-tier baby loss and grief support charity. Beckinsale would be joining the likes of Nigella Lawson, Sally Phillips, and Kym Marsh, among others.
Beckinsale, who seems to be over the rocky times in motherhood, got her timeline buzzing in one of her recent posts as the English actress uploaded an iconic swimsuit look.
Leaving her blonde hair in a tumbling mass, she rocked a white one-piece swimsuit with slanting cuts at the chest and tummy area. The star, who seemed to have been photographed at her home's pool, posed with her pets.
While a hunky man lounged on a red floater in the pool, Beckinsale looked to be living her best life as she flaunted her graceful legs and presented a warm smile.