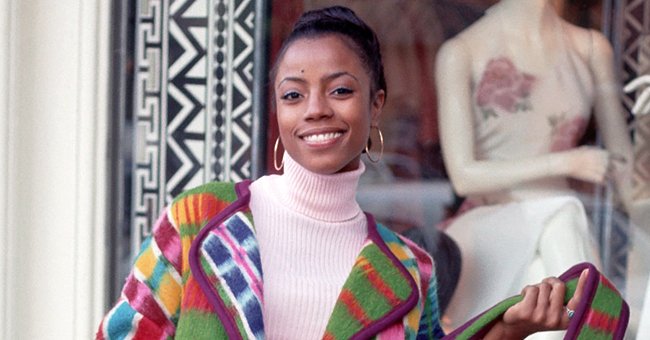 Getty Images
'Good Times' Star BernNadette Stanis Smiles as October 13 Is Declared Her Day in Hartford
The city of Hartford recently named October 13 as BernNadette Stanis day and the iconic actress took to her Instagram to share a picture of her glowing with smiles on her big day to the delight of her fans.
When it comes to trailblazers in Black history, BernNadette Stanis' name ranks at the highest echelon of Black influencers and her recent achievement is a testament to that.
The city of Hartford recently recognized the legendary actress by naming October 13 as her day. The excited actress took to her Instagram to share a picture of the event.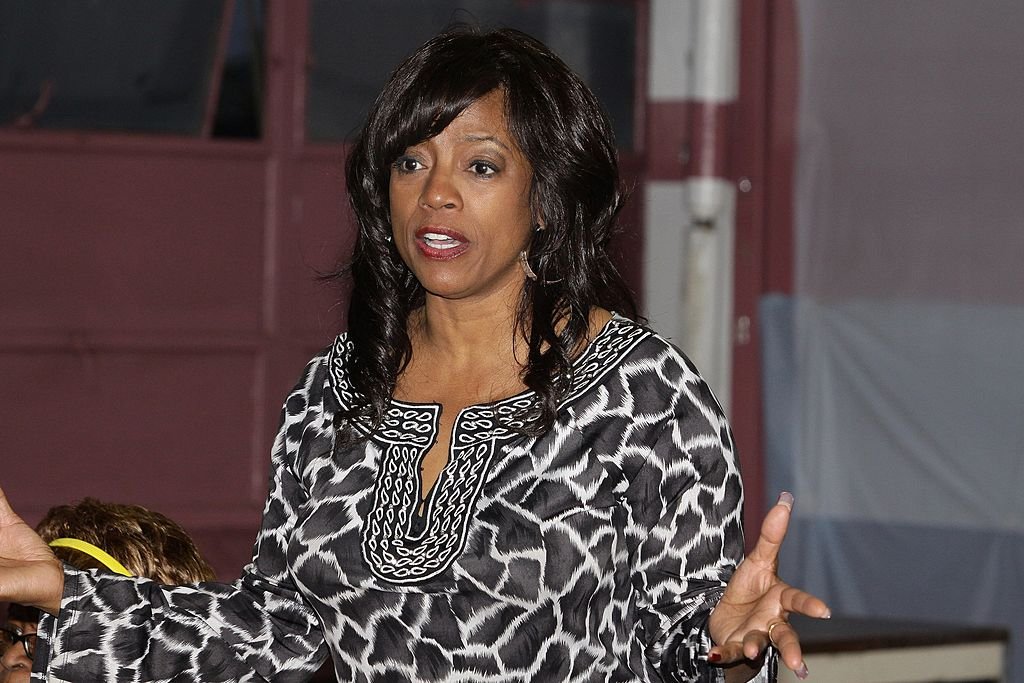 BernNadette Stanis speaks to residents at the Chicago Housing Authority on April 12, 2010. | Photo: Getty Images
The "Good Times" star is regarded as one of the people who proved stereotypes about Black women wrong and inspired many underprivileged Black girls to dream and aspire towards success.
Taking to her Instagram to celebrate her well-deserved recognition, the iconic actress shared a beautiful picture of her and the Mayor of Hartford, Luke Bronin, who presented the proclamation to her.
Stanis was spotted wearing a cute smile as she held the proclamation looking gorgeous in her perfectly styled hair. The legendary actress captioned the post;
"Thank you, Mayor Luke Bronin of Hartford, CT, for declaring October 13th BernNadette Stanis day in the city of Hartford".
Fans of the 66-year-old actress flocked to her comment section to send their love to the actress. One fan congratulated the actress, noting that she deserved every accolade given to her while another fan added that she looked beautiful in the picture.
Stanis rose to fame in 1974 when she played the role of Thelma Evans in "Good Times." After the series ended, the name Thelma stuck with Stanis as many began to see her as the personification of Black beauty.
Stanis revealed that her mother once told her that one day the whole world would know her name.
"Good Times" ran from 1974 to 1979 on CBS and chronicled the struggles and joys of a Black American family in the projects of Chicago. Stanis became the first African American teenage girl to feature in an American TV sitcom.
In a recent interview, Stanis reflected on her time on the series which brought her fame and success. The actress revealed that it took a couple of years to realize that she was the first African American teenage girl on a sitcom.
The actress also admitted that it would look weird to her if someone played Thelma in live primetime and even said she would love to participate in a sequel to the series if they made Thelma a doctor and tried to cast characters that resembled the old actors of the series.
Stanis did not always have the fortune of fame she now enjoys. In a post, the singer was said to have recalled that no one would play with her at school, and she would be so upset.
The actress revealed that her mother once told her that one day the whole world would know her name, but she never knew Thelma would be the door to her fame.
Stanis noted that she once struggled with her confidence while growing up and even tried faking an asthma attack to avoid competing at a beauty pageant. Although she did not win the contest, the competition opened the door for her audition for the Thelma role.
Stanis has authored four books and in one of her books, "The Last Night," she opened up about her mother's battle with Alzheimer's which she died from in 2011. Stanis reportedly founded The Good Times Foundation in honor of her mother.
Stanis said that the foundation was her way of fighting the disease that claimed her mother's life and made her miserable for many years. The actress recalled that she was hurt when her mother could not remember that she played the role of Thelma.
Stanis is still actively acting and also has some speaking engagements from time to time. She does all these while still continuing her fight against Alzheimer's.
Please fill in your e-mail so we can share with you our top stories!