Check Out Kelly Ripa's Photo of Her Shirtless Husband Mark Consuelos Showing His Incredible Abs
Famous American TV personality Kelly Ripa recently took to social media to share a throwback photo which showcased her longtime husband, Mark Consuelos' well-chiseled abs. 
TV personality Kelly Ripa recently took to her Instagram page with a one-year-old throwback picture, which featured her snuggling against her shirtless husband, Mark Consuelos, in bed as they face the camera. She captioned the post,
"One year ago and still a full #humpday #mood, this man eats #pbandj."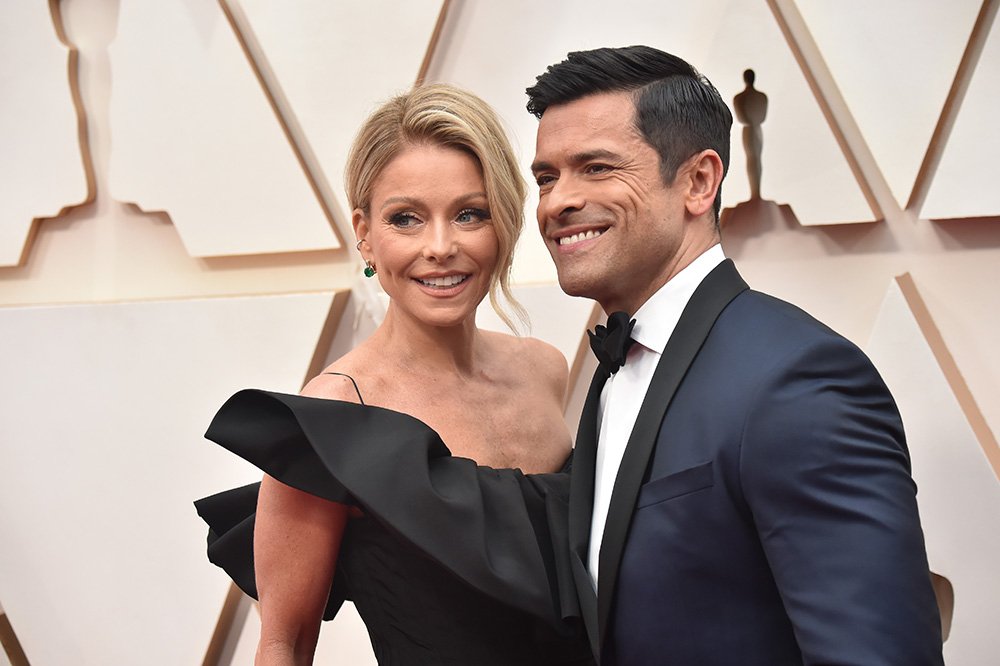 In the comments section, fans gushed over Consuelos' washboard abs. One fan wrote, "You two are so cute together, but I do have to say, DAMN, Mark." Other fans expressed anticipation for their daughter, Lola's response to the photo.
Not too long ago, it was revealed that the girl simply ignores sexual shots of her dad; apparently, she finds them "disgusting." In September, Lola asked Ripa not to share nude photos like Gwyneth Paltrow reportedly did in celebration of her 48th birthday. 
On the other hand, Consuelos hardly minded the photo as he just reacted with a "Miss you babe." He has reportedly been in Vancouver, Canada, filming "Riverdale" for some time now. It was during his time away that the gorgeous TV personality celebrated her 50th birthday.  
Even though he could not be there in person, Consuelos made sure to make his love for Ripa known on social media. The loved-up actor shared a montage of photos that captured a smiling Ripa running across a field.
The post was followed by a declaration of love from the actor who tagged her "sexy." Lola also took to social media to post a shot of her mom fussing over flowers. 
In her captions, she expressed how much she loves her mom and called her the light of their lives. Ripa definitely shines in the post, and she seemed to look too young to be a 50-year-old.
Ripa's youthful looks and gorgeous skin are benefits she derives from strictly following a predominantly plant-based diet coupled with a daily exercise regimen.  
Ripa does all she can to make sure she and her family remain fit and healthy. She and Consuelos tied the knot in 1996, and aside from Lola, they share two other kids, Michael Joseph Consuelos, Joaquin Antonio Consuelos.
Ripa only has to go a few weeks more without Consuelos, and fans can't wait to see the adorable couple reunited once more. It is sure going to be an amazing moment to see.