Rebel Wilson's Fans All Ask the Same Question after the Star Shares a Stunning Beach Selfie
The "How to Be Single" star caught the attention of her many fans on social media once again, but this time the fuzz wasn't about her changed appearance but about one of her accessories.
40-year-old Australian actress and comedian Rebel Wilson hasn't stopped sharing glimpses of her recent romantic getaway in Cabo San Lucas, Mexico, with her new beau, 29-year-old American heir, Jacob Busch, on social media.
The vacation trip to the paradisiac beaches of the Latin American country has given Wilson the perfect opportunity to flaunt her slimmer figure while wearing swimsuits, but in a recent Instagram post, it was something else that caught her fans' attention.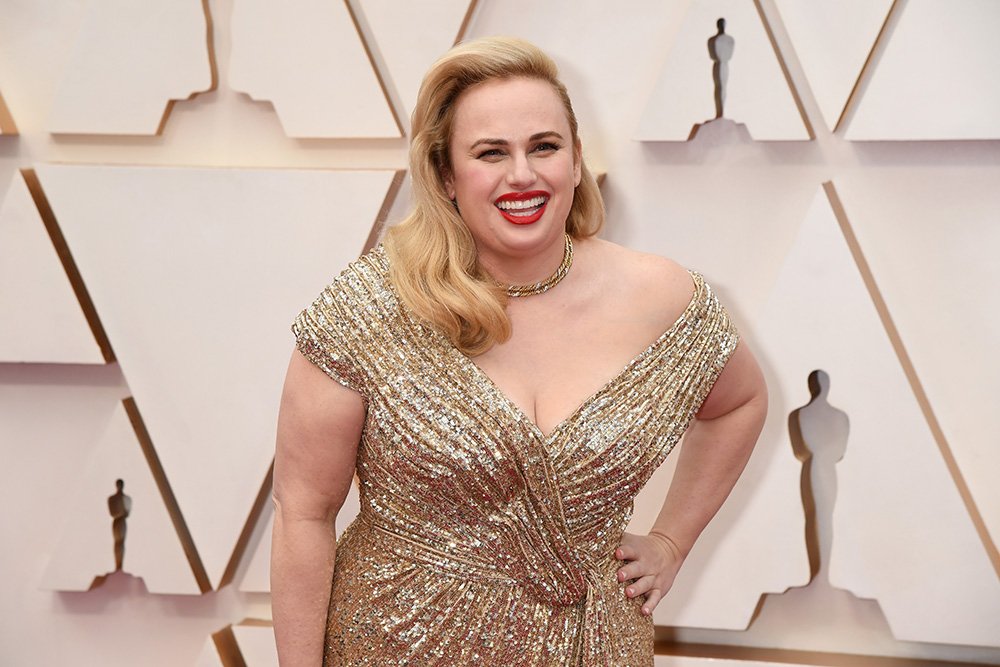 On October 15, 2020, Wilson took to her personal feed to post another picture of herself in her black one-piece swimsuit surrounded by the white sand and crystal blue ocean waters while wearing a white beach hat that covered most of her face.
"I'm a classic Pisces. Love being at the water, in the water, anything around the water," the "Pitch Perfect" star captioned the post, using her zodiac sign to justify all the time she has been spending close to this element recently.
Wilson and Busch's visit to Cabo San Lucas has served as a sort of honeymoon for the couple, with the two making their relationship official only a few weeks prior.
Ever since she started losing weight dramatically during her "year of health," most of the comments made by her fans have centered on her physique, but upon seeing this post, all the fans wanted to hear was where did she buy the hat she is wearing.
"Who's house makes the hat!!!!??!!?!" an eager fan demanded to know. "Omg I want that hat. Where can I get it?" wrote another person. "Gorgeous hat! Where can I get one?" added a third user.
ENJOYING THE VIEWS
Wilson and Busch's visit to Cabo San Lucas has served as a sort of honeymoon for the couple, with the two making their relationship official only a few weeks prior, after which Busch has become a regular feature in the actress' social media.
Apart from giving her the perfect scenario to flaunt the body for which she has worked so hard this year, the beach days were the perfect excuse for her to share some shirtless images of her handsome boyfriend.
On October 11, 2020, Wilson shared a short clip that pictured herself floating in a small pool a few meters away from the ocean waves, with Bush lying next to her wearing only shorts and sunglasses.
Before joining him in the water, Wilson took to her Instagram Stories to share a closer image of her beau relaxing on his floating bed, writing the words "great view" over the image, proving how proud she is of her man.
WORKING OUT TOGETHER
But it hasn't been all fun and games for the new couple. Since Wilson hasn't lost sight of her goal weight, which she promised to achieve before 2020 reaches an end, she has to continue with her fitness plan for a while.
Being a loving and supportive boyfriend, Busch has joined Wilson to accompany her at the end of her weight loss journey, with the two hitting the gym together to not miss a moment of each other's company.
Wilson is about to see her weight loss mission fulfilled, with the actress recently revealing that she is just six lbs. away from her goal weight of 165 lbs. as she shared in an Instagram post on October 4.