Rebel Wilson Says Girls Should Treat Themselves as She Eats Dessert in a Video
Australian actress Rebel Wilson recently posted a video on Instagram of her eating dessert while saying girls should give themselves a treat.
When it comes to treating yourself, Rebel Wilson sure knows a thing or two after her recent weight loss shows how much attention she pays to herself.
In a recent video she shared on Instagram, the actress said girls should treat themselves as she was seen giving herself a treat of a yummy looking dessert.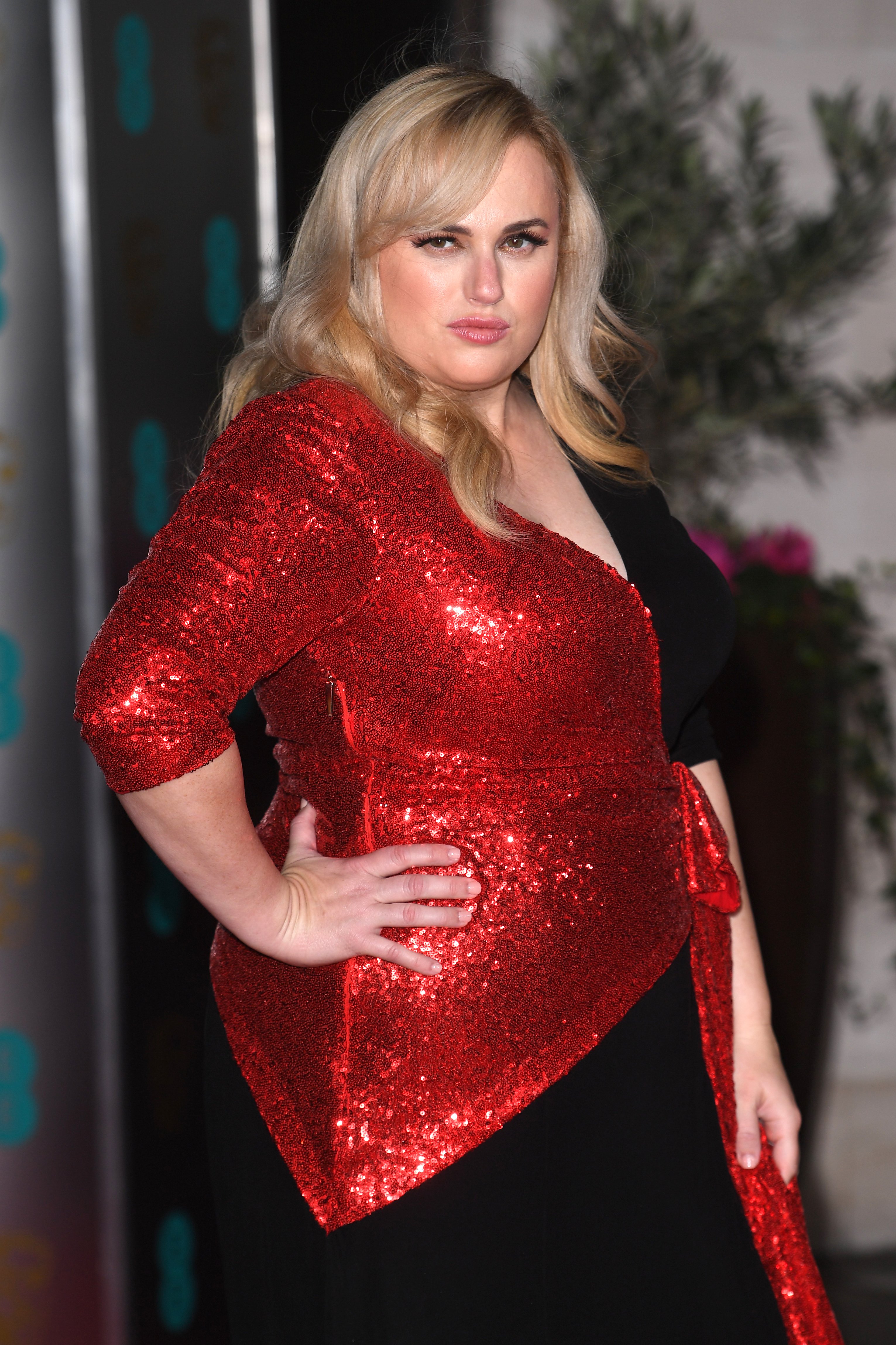 In the 4-second clip, Wilson wore a colorful deep-neck gown that showed her cleavage. She carried a plate of dessert and held a spoon, which she used to scoop some bites into her mouth.
The actress looked gorgeous with her blonde hair which was a perfect fit for her dress. Beautiful buildings could be seen from the balcony where she shot the short clip. She captioned the post:
"Remember though, girls, you still gotta treat yourself."
The "Pitch Perfect" actress, Wilson, further revealed in the post that she treats herself once or twice a week with food and substitutes bubble baths on alternate nights. 
Fans of the actress seem to have had a lot of interest in the post, which has gathered over two million views and several comments. One fan commented that Rebel's body looked good while another added that the post was inspiring.
Wilson's personal trainer, Jono Castano, disclosed that the actress watches her diet while engaging in exercises as well.
Wilson has been taking her health seriously and even captioned this year as her "Year of Health." The "Pitch Perfect" star previously said that she wants to get down to 165 lbs. before the end of 2020, and has revealed that she is on her way to accomplishing that goal.
The actress reportedly revealed that she is 17.64 lbs. away from hitting her goal weight. Wilson's personal trainer, Jono Castano, disclosed that the actress watches her diet while engaging in exercises as well.
Wilson's weight loss strategy has been said to be the Mayr Method, a combination of exercise and healthy eating. The star revealed that she started by simply walking more and making some smart food swaps.
The Mayr Method eliminates snacking, reduces gluten and dairy intake, and encourages followers to follow mindful eating techniques like chewing food slowly and eating without distractions.
Wilson has got herself into a "healthy conscious circle" with her new boyfriend, Jacob Busch, the founder of a healthy ice cream company, who is said to be very health conscious and motivates Rebel on her weight loss journey. 
This relationship is one Wilson is undoubtedly proud of. She reportedly shared a clip of the couple having a splendid time in Monaco during a getaway. The duo has made their relationship official and has been spotted hanging out together.