Tarek El Moussa Says Ex-wife Christina Anstead Is Envious of Him as She Mocks His Shaved Body
The season premiere of "Flip or Flop" had Christina Anstead amused as she found her ex-husband looking like a "bald kitten." Even so, he took the "critique" on his beauty with a pinch of humor.
On October 15, "Flip or Flop" returned to HGTV for its ninth season, and the premiere's preview did not indicate that Christina Anstead's life just underwent a major change. Instead, the preview showed a comfort between Christina and her ex-husband Tarek El Moussa.
In a video posted by El Moussa, the pair teasingly exchanged light banter when Christina arrived on site, where he had already started work on a bathroom. However, El Moussa knows what started it all - Christina is just "jealous" of him.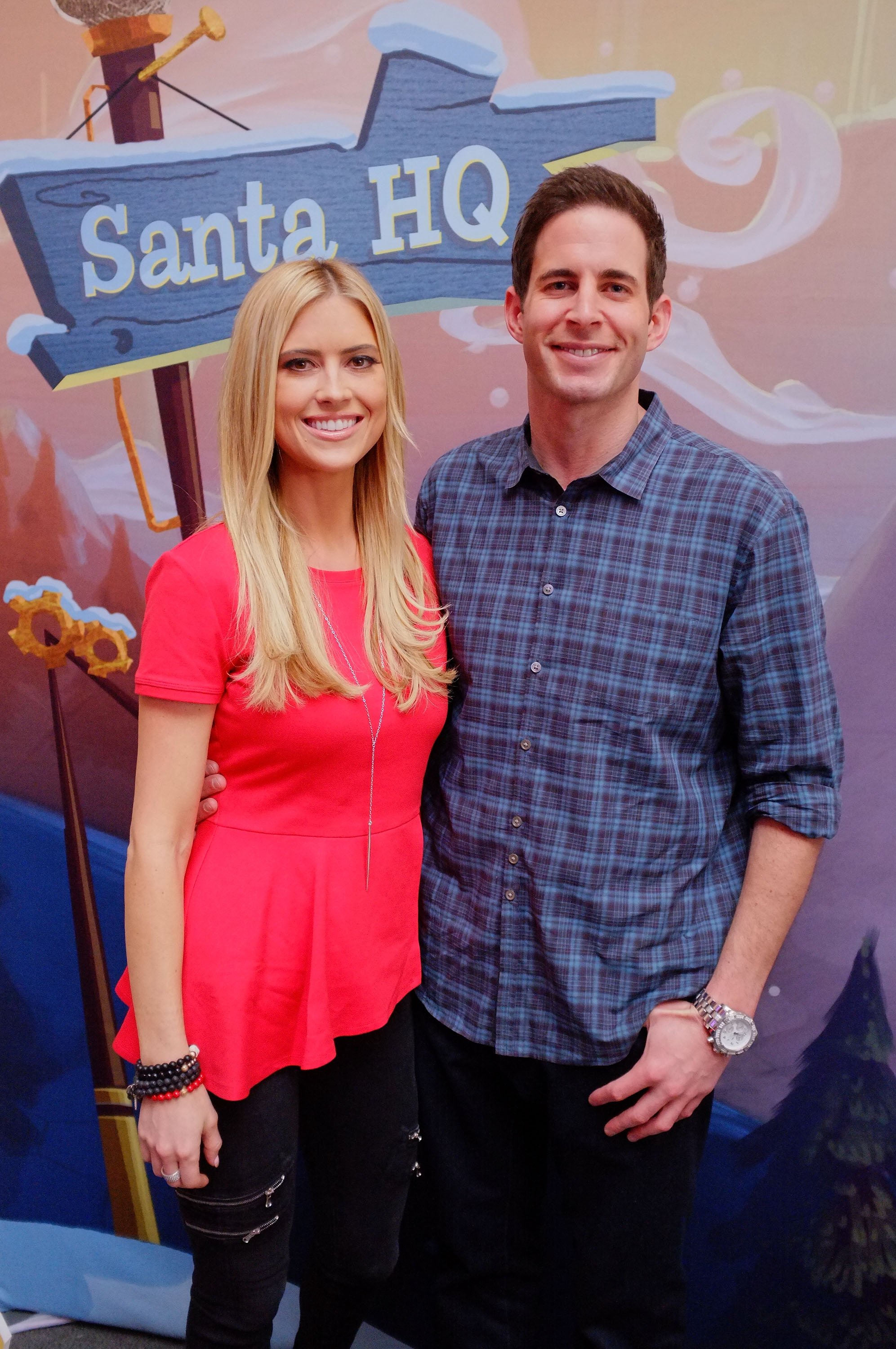 A HAIRLESS BEAUTY
It took seconds for the 37-year-old to notice that something about El Moussa changed when she arrived on their project site. With a gasp, Christina realized that El Moussa had shaven all his body hair, and the humorous banter soon followed, as he replied with a laugh:
"Oh, here we go. You know what? We're here to design a bathroom, not critique my beauty."
FLIRTATIOUS BANTER
Humorously, Christina interjected that she could feel his arm hair from three feet away the last time they worked together and laughed when she said that he looked like a "bald kitten."
Their premiere episode on Thursday night focused on the remodeling of a small two-bedroomed home. 
However, El Moussa stepped up with a funny retort of his own. Proud of the result rendered by the six hours long project hair loss, the 39-year-old kept the flirting going as he said:
"I had a weed whacker going, I had to bring a couple of gardeners in. They got my back, my chest, my arms. I look good though."
THE SEASON PREMIERE'S FOCUS
The new season of "Flip or Flop" will return for a total of 15 episodes, and their premiere episode on Thursday night focused on the remodeling of a small two-bedroomed home. 
With updated landscaping and a new coat of paint, the outside could better match the stunning transformation the pair brought to brighten up the kitchen and wow with the bathroom. 
BEGINNINGS AND ENDINGS
While a new season of her reality show with El Moussa just began, Christina Anstead's relationship with her husband Ant Anstead just came to an end. The pair announced their separation last month after less than two years of marriage.
The couple said that their children remain their priority, and added that it was a "difficult" decision for them to make. Ant and Christina tied the knot in December 2018 in Newport, California.