Quick Facts about the Life of 'Today' Co-host Savannah Guthrie — Who Is She?
"Today" co-host Savannah Guthrie has established herself as a bankable journalist. However, away from her career, Guthrie is a doting wife and mother who has endured a health battle.
Savannah Guthrie made headlines on Thursday when she powerfully moderated a live Town Hall on NBC with President Donald Trump. However, much more than being a stellar journalist, Guthrie has a life that is worlds away from what viewers see.
She is a devoted wife and doting mother to two beautiful children. She has also had her fair share of life challenges, including a health battle, which would be fact number 2. Here are four exciting truths about the 48-year-old.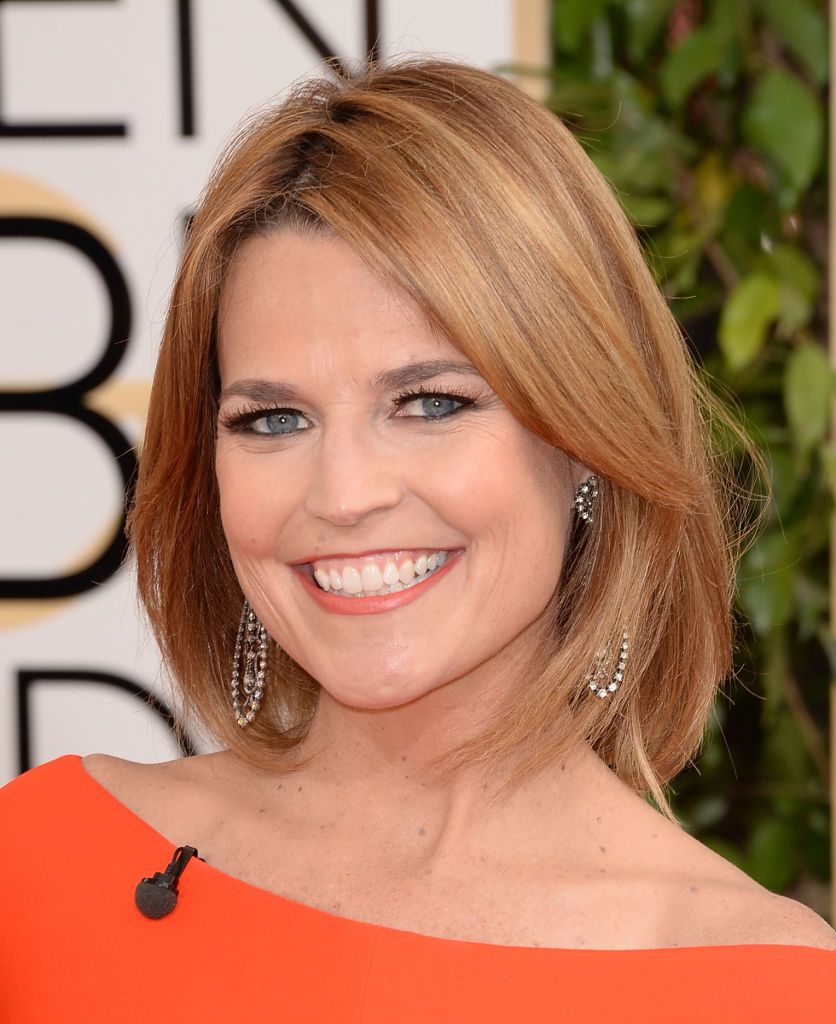 BIO AND CAREER
Guthrie was born on December 27, 1971, in Melbourne, Australia. However, she grew up in Tucson, Arizona. She bagged her B.A. in journalism from the University of Arizona in 1993 and soon began her broadcasting career. 
After some years in the field, she went to the Georgetown University Law Center and graduated magna cum laude. Guthrie started hosting the "Today" show in 2012 alongside Matt Lauer, but the position didn't come without controversy. She got the position when former news anchor Ann Curry was forcefully fired because of Lauer, making her the worthy replacement.
SHE SUFFERED FROM CATARACT
In November 2019, the journalist endured a severe eye injury when her son Charley threw a train at her eye during playtime. The accident caused a large tear in her retina and made her temporarily lose sight in her right eyes.
After undergoing a series of surgeries to restore her vision, Guthrie, unfortunately, got cataracts, which is a normal side effect of a retinal attachment surgery. She finally underwent her cataract surgery in July and shared the great news on social media.
HER MARRIAGE TO MICHAEL FELDMAN 
Guthrie is happily married to Michael Feldman. According to reports, the lovebirds first met at Feldman's 40th birthday party.  The journalist attended the party with a mutual friend shortly after her divorce from Mark Orchard.
They connected instantly and soon began dating. Four years later, they got engaged in 2013 before tying the knot in 2014 in an intimate ceremony. In an interview, Guthrie gushed about how Feldman's handy nature attracted her to him. She noted that in the early stages of their relationship, he fixed her toilet, and she knew he was the one. 
A DOTING MOTHER-OF-TWO 
Guthrie and Feldman are proud parents of two children, Vale, 6, and Charles, 3. The doting parents announced Vale's pregnancy during their wedding. Shortly before she was born, Feldman, director of a communications firm, penned a heartfelt letter to his first child and how she has given him purpose.
Guthrie never shies from showing off her mini-me in frequent social media posts. She also enjoys bringing the cute girl to the office where her colleagues Hoda Kotb and Jenna Bush Hager dote over Vale.
Guthrie's son Charles was born in December 2016 and has been a lovely addition to the family. He was named after the journalist's late father and never fails to be delightful whenever he features on his mother's social media.