NBA Star Ray Allen's Daughter Tierra Shines Posing with Glitter in a Swimming Pool (Photos)
NBA star Ray Allen's daughter, Tierra Allen proved that she could shine anywhere she wants to. She recently shared a post on social media where she glittered under a bright sky while in a swimming pool.
Tierra Allen, daughter of former Boston Celtics point guard Ray Allen and his former partner Rosalind Ramsey, is all grown up and is now carving her own creative path. Ray has been married to actress Shannon Walker Williams since 2008.
While Tierra may be the daughter of a living NBA legend, it does not mean she will pursue the same career as her father. On Instagram, Tierra posted two creative-themed pictures of herself in a swimming pool.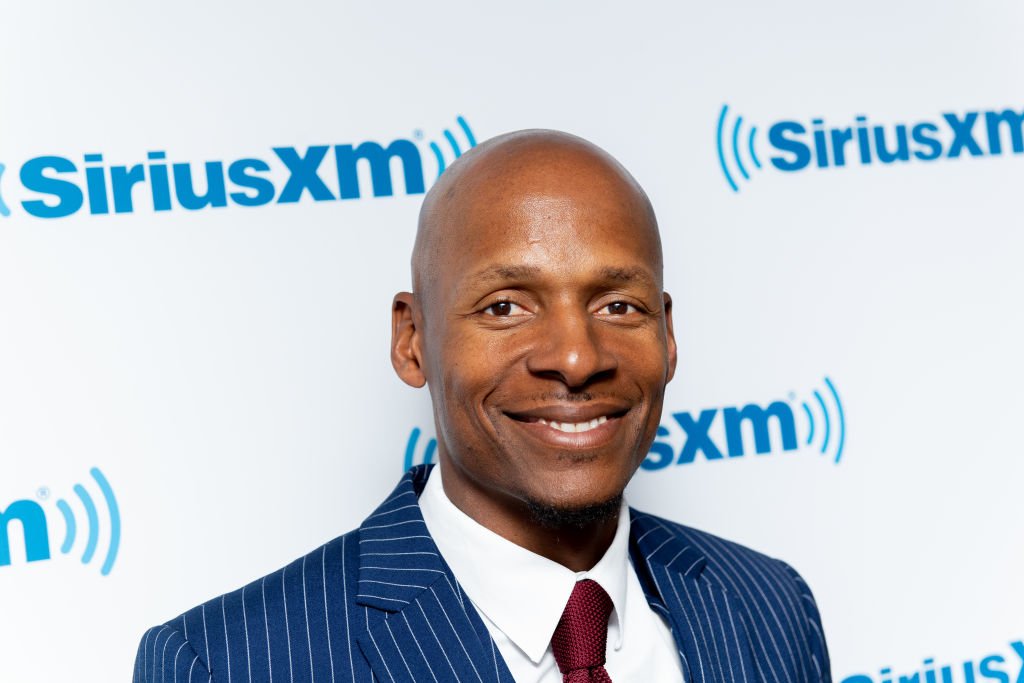 UNLEASHING HER CREATIVE SIDE
In the picture, Tierra unleashed her creativity and experimented with gold glitters. While dipping in the swimming pool, she posed with glitter around her face while some landed on her hands. 
Tierra served a serious look while gazing her eyes at the camera. Aside from the gold glitters, she casually showed off her cool nose piercing.
She also accessorized her hand with gold and silver jewelry. After her glitter-filled shoot, Tierra washed it off by plunging down the pool, as shown in the second picture.
TIERRA'S CREATIVE SPIRIT
Many fans were impressed by Tierra's creativity. The young businesswoman, who also has an inclination for spirituality, captioned her picture with a Scott Stabile quote.
The quote she posted was about making her own path that is different from everyone. Meanwhile, Tierra's Instagram followers left heart emojis in the comment section. One fan noted:
"Oh she's a goddess"
VOLLEYBALL STAR PLAYER
Before Tierra became a rising star on social media, she previously followed in Ray's footsteps in the world of sports. In 2010, she made a name for herself in volleyball. 
Tierra also started out playing basketball at a young age. After a successful volleyball try-out in eighth grade, she was named the region's volleyball player of the year.
Although Tierra's interests have changed, Ray and his longtime wife will continue to support her plans for her future.
TIERRA'S HAPPINESS
In a 2011 interview with ESPN, Ray, who played volleyball growing up, shared that Tierra is a competitive person. The proud father added that his daughter wanted to play volleyball and basketball. 
Although Tierra's interests have changed, Ray, now a book author and his longtime wife, will continue to support her plans for her future. After all, the couple is only after Tierra's happiness.
Besides Tierra, Ray has four sons who all bear a striking resemblance to the retired basketball star. Williams took to Instagram to share a picture of her beloved boys last month.
Ray is not only a renowned basketball player and best three-point shooter during his time; he also excels when it comes to fatherhood. Many fans commented that his family is beautiful and blessed.