Check Out Jeannie Mai's Fit Figure on Display in a Denim Belted Swimsuit & Straw Hat (Photos)
Jeannie Mai makes her fans and followers fall in love with her all over again with these new photos showing her looking ravishing in a denim swimsuit and a large sun hat.
"The Real" co-host Jeannie Mai recently reminded her fans and followers why she is a fashion expert. Mai recently appeared in a series of sizzling hot photos of her in a swimsuit shared on her Instagram. The cute images were captioned:
"When in doubt, wear denim. ?"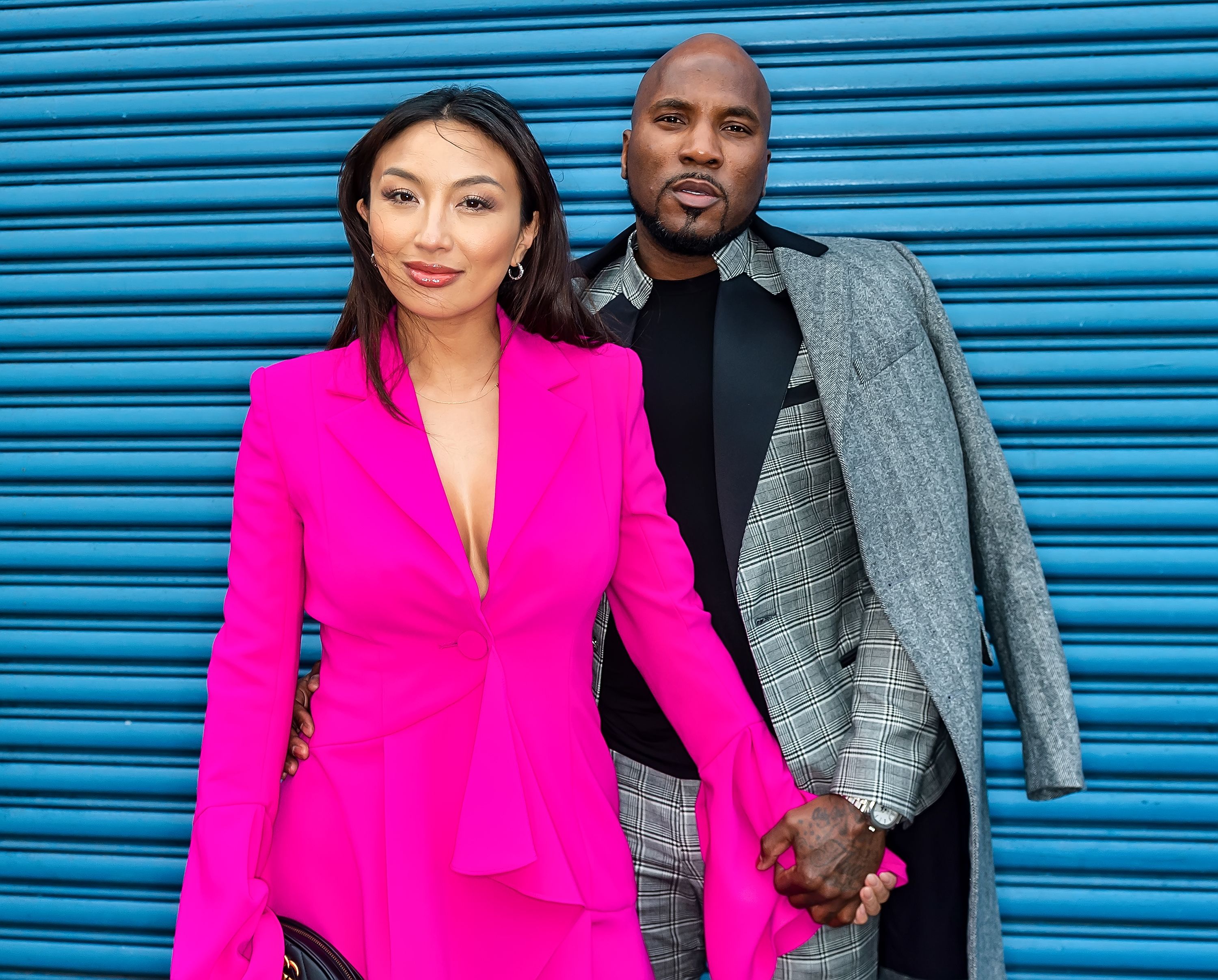 Contrary to Mai's caption, nothing seemed doubtful about the poise and elegance displayed in her confident poses in the photos she shared.
The 41-year-old wowed her fans in a figure-complementing denim swimsuit with a matching denim and gold belt as she sat on a chair.
She accessorized with a large brown sun hat, gold details in her earrings, and bracelets to match the belt on her swimsuit. By the time her followers saw the photos, they fell in love all over again and the comments section was brimming with compliments.
Viewers of "The Real" attacked Mai when she explained that she intends to create a marriage in which she would be a submissive wife.
Although no one can deny that Mai looks absolutely stunning, the television host and stylist has actually been under a lot of backlash from critics on social media recently.
The backlash came in the days after she revealed that she intended to submit to her fiance, rapper Jeezy, once they got married. Mai made this revelation to her co-hosts in an early October episode of "The Real." She said:
"So, I'm gonna say right here, that I, Jeannie Mai, am going into my marriage -- I want to submit to my man. Let me explain."
Viewers of "The Real" attacked Mai when she explained that she intends to create a marriage where she would be a submissive wife.
The controversial comments did not sit right with many people so much so that she had to address the criticisms with ET in an interview after her performance on "Dancing With The Stars."
She told the news outlet that she thought a lot of women needed to hear that submission in marriage was in itself a power move.
Meanwhile, Jeezy has been a dreamy partner to the 41-year-old stylist and often goes out of the way to make her happy with the most incredible gifts, like renting out a DWTS billboard to rally votes for her on his own birthday!
The rapper even insinuated that his ex-fiance and mother of his child, Mahlet "Mahi" Gebremedhin, was jealous of Mai and trying to cause trouble.
It seems that Mai and her man are hellbent on keeping their peace and positivity, and there's no doubt that they look mighty fine while at it.