Bindi Irwin Always Keeps Her Dad Steve in Mind — from DWTS Performance to Pregnancy
He may no longer be physically around, but Bindi Irwin always keeps the memory of her late father Steve Irwin alive wherever she goes. He is on her mind always, especially during her milestones in life.
When she joined "Dancing With the Stars," Bindi always felt her late father Steve Irwin's spirit around her. His death could not break their bond. Now that she's pregnant, the memory of her father helps her enjoy this phase in her life.
In 2015, Bindi delighted fans when she joined "Dancing With the Stars." She paid touching tributes to her dad since the first night of the competition, starting with her and Derek Hough's performance of Elton John's "Crocodile Rock."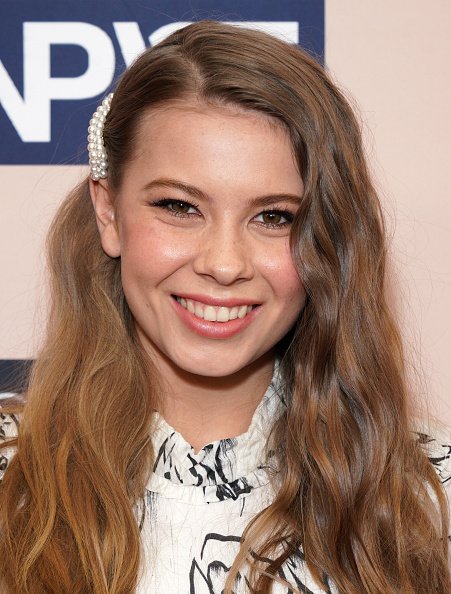 Judges and fans were moved as people were reminded of her father, who was famously called The Crocodile Hunter. Before her emotional performance, Irwin said of his father:
"I think the real reason that I'm doing this is to make him proud."
She added that her mom had told her that when she was a little girl, her father would be moved to tears each time he watched her dance around the zoo.
Another memorable performance from Bindi on the hit dance competition series was a freestyle routine to Leona Lewis' "Footsteps in the Sand," after which she broke into tears. 
Each of her performances on the show never failed to resonate among the audience. Bindi eventually won the contest, a victory she dedicated to her late father.
Steve Irwin's fans also see him in Bindi's display of good-natured and fun-loving personality.
Bindi was only seven years old when her father died on September 4, 2006, following an encounter with a deadly stingray while filming a documentary. He was 44.
Although she only spent a few years with her dad, his impact on her life has been huge and she has made sure to continue his legacy.
Bindi does her part at Australia Zoo, where Steve devoted his life since his childhood. Her mother, Terri, and her younger brother, Robert Irwin, also share her father's passion for animals.
Steve Irwin's fans also see him in Bindi's display of good-natured and fun-loving personality. Like her father, Bindi has had fans following her on television. She has also become quite popular on social media.
When she tied the knot with her longtime boyfriend Chandler Powell, Bindi made it a point to honor her father. They held their wedding at the Australia Zoo on March 25.
Bindi, who also paid tribute to her dad on her 22nd birthday, has also chosen to keep his father's last name after their wedding because it means so much to her and that she's "an Irwin through and through."
With a baby on the way, Steve's memory has become even more alive in Bindi. She and Chandler are expecting a baby girl, whom they will welcome next year.
When she announced the good news on social media, Bindi also shared a throwback picture with Steve and wrote that he is always in her heart.