Pregnant Bindi Irwin Says Her Baby Girl Is 'Incredibly Energetic' and Is Always Moving Around
Bindi Irwin is on cloud nine as she is currently expecting her first child with husband Chandler Powell, and has revealed that her baby on the way is already quite energetic.
On Saturday, the 22-year-old took to her official Instagram account to let the world know that her little girl is "doing great" and is "about the same size as a mountain pygmy-possum."
According to Bindi, whenever she gets an ultrasound, her little one can't sit still as she is always moving around, which she finds incredibly cute.
A NEW IRWIN ON THE WAY
Bindi, the daughter of Terri Irwin and the late Steve Irwin, announced that she was expecting back in September. The revelation was made through a very special photo with Chandler.
[I]n previous posts, Bindi also described her "Baby Wildlife Warrior" as being the size of a hummingbird.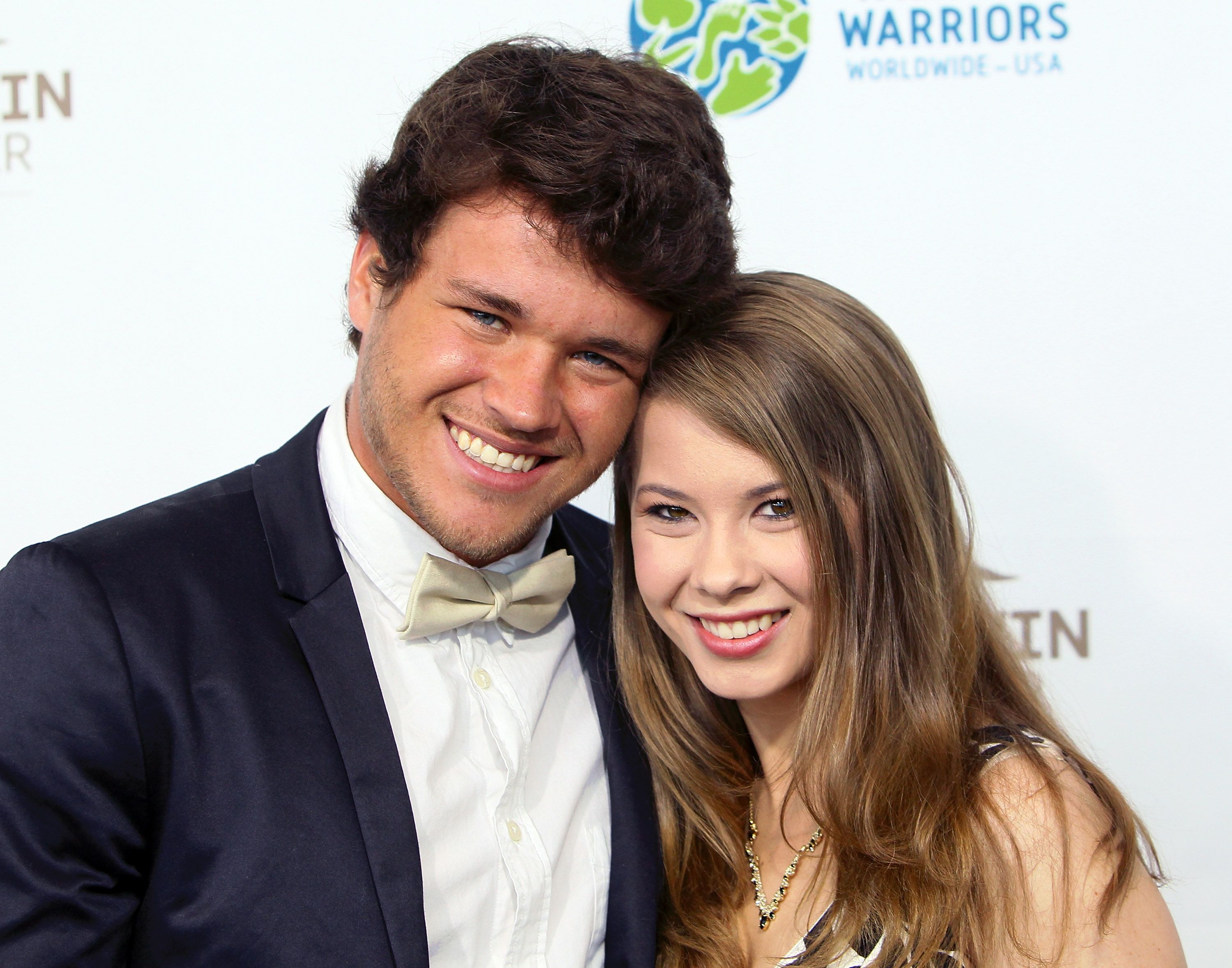 In the snap, the young and happy couple can be seen holding a tiny Australia Zoo uniform while smiling proudly at the camera. At the time, Bindi wrote:
"Though I'm still in my first trimester, we really want you to be part of our journey from the beginning of this new life chapter."
SHE IS VERY OPEN WITH HER FANS
The 22-year-old is known for always keeping her fans up to date on her day-to-day activities, not only regarding her work with the animals at the Australia Zoo but also on personal matters.
Ever since she revealed that she was expecting, Bindi has been keeping true to her word and often shares little updates regarding her future baby's size.
Given her passion and love for animals, the young mother-to-be often uses them as a term of comparison. As aforementioned, her baby is currently the size of a mountain pygmy-possum.
However, in previous posts, Bindi also described her "Baby Wildlife Warrior" as being the size of a hummingbird, as well as a hatchling Aldabra tortoise.
KEEPING HER FATHER'S MEMORY ALIVE
Aside from baby updates and wildlife news, Bindi also takes the time to honor her late father, who tragically passed away in 2006, when she was only eight-years-old.
In September, she used Instagram to share a heart-melting picture of her young self with Steve at the beach, where they can be seen near a pile of seashells. Under the picture, she wrote: "You're always in my heart."