Fans Gush over Reba McEntire's Ageless Beauty in Gorgeous New Photo Posing in a Purple Outfit
American country singer Reba McEntire's new post on Instagram sent fans raving with compliments as the singer looked stunning, posing in a purple outfit.
Country singer Reba McEntire is one of the most successful and accomplished country singers in America. The legendary singer knows exactly how to turn her fans on.
Her latest Instagram post has got her fans gushing over her ageless beauty. McEntire shared a gorgeous picture where she rocked a stunning purple dress that brought her youthful looks to the surface.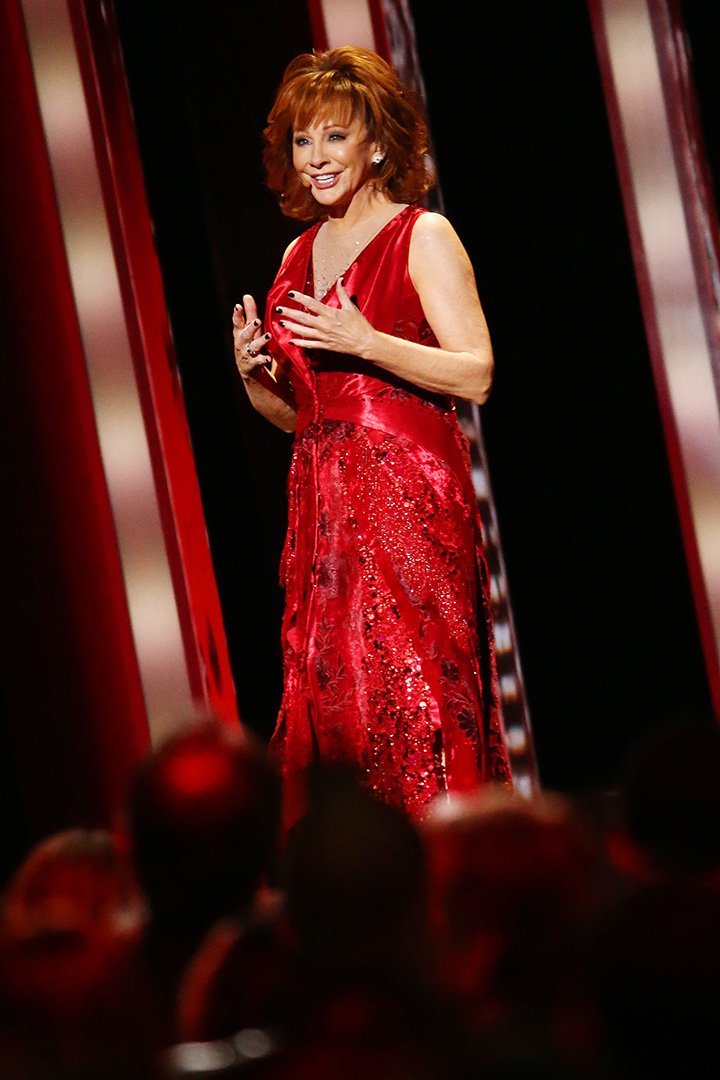 McEntire joined celebrities from around the globe to participate in GLAAD's Spirit Day. During this annual campaign, celebrities, companies, organizations, and people "go purple" to show support for LGBTQ youth and call for an end to bullying in the community.
Reba wore a gorgeous pair of earrings alongside a broad smile that revealed her beautiful and spotless face. Her red hair was a perfect complement to her purple outfit. The legendary singer captioned the post:
"Today is #Spiritday. Go purple with me if you're against bullying @glaad."
Her beautiful looks in the picture seemed to have been the major attraction of her fans instead of the purple campaign. The singer's fans flooded her comment section with remarks on how ageless and beautiful she looked. 
One fan humorously remarked that she needed the singer to age a little bit because her confidence was spiraling, while another exclaimed that the singer looked too beautiful to be bullied.
After two divorces and a failed love affair, McEntire seems to have finally found love in the arms of her new boyfriend, Rex Linn.
A third fan noted that the singer looked ageless, while a fourth added that McEntire inspired her with every move she made. Other stars like Sam Smith, presidential candidate Joe Biden, Celine Dion, Kamala Harris, Hilary Clinton also took part in the campaign.
In recent times, McEntire has been making waves with her good looks. The singer reportedly made headlines alongside her longtime friend Dolly Parton in a picture they shared to announce their collaboration.
The 65-year-old "Somebody Should Leave" singer is equally a great dancer and a talented actress. After a rocky start to her music career, McEntire found luck in 1982 following the release of "Can't Even Get the Blues," which hit number one on the boards.
The iconic singer, who is reportedly a friend of former President George H. W. Bush, revealed that she once tended to bulls and castrated them in her early days. 
After two divorces and a failed love affair, McEntire seems to have finally found love in the arms of her new boyfriend, Rex Linn, and according to reports, the duo are heads over heels in love. McEntire describes Linn as a caring and understanding man.
Although McEntire and Linn recently announced their relationship, they are reported to have been dating for a while. They started hanging out in January, and it did not take long for them fo catch butterflies for each other.