Here's What DWTS' Derek Hough Said about Proposing to Hayley after Their Performance Next Week
Former "Dancing With the Stars" pro dancer and present show judge, Derek Hough, and his girlfriend, Hayley Erbert, also a pro dancer, answered questions from their fans on a new episode of their YouTube channel show. 
"Dancing With the Stars'" pro dancer Hayley Erbert asked her boyfriend, Derek Hough, a former pro dancer on the show and a judge in the current season, some juicy questions from their fans. 
Hayley asked her boyfriend the questions during the latest episode from their YouTube channel, "Derek & Hayley x Dayley Life." She picked her questions from the ones fans asked on their social media handles.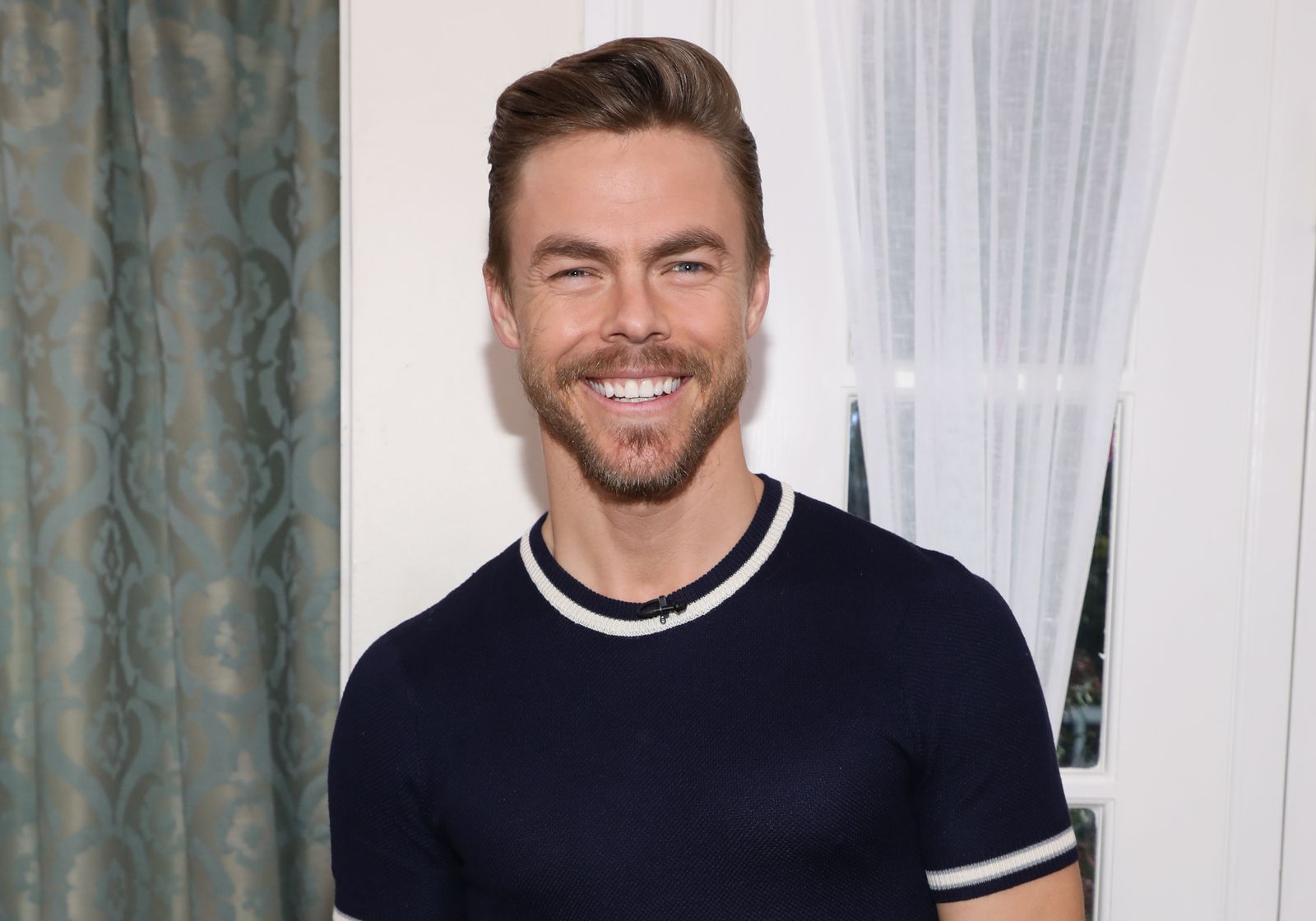 The first question sought to know if Hayley was the only person Hough dated from DWTS. Replying to the question, Hough revealed she was not because he dated one of his partners in the very early days of his DWTS journey. 
More juicy questions followed afterward, with the sweet couple sharing details of their intimacy during the show. One particularly intriguing question a fan asked was: 
"Are you going to propose to Hayley on DWTS next week after you dance together?"
Hayley smiled while reading the question to her boyfriend, who looked at her before answering the question. In his reply to the fan's question, Hough said, "No." He shook his head and laughed before repeating his answer once more. Hayley also noted that it was not the way she and Hough did things.
A fan also asked her if they planned to have babies.
Hough and Hayley are expected to dance in an upcoming episode of DWTS on October 19. The performance will mark the first time Hough will take to the DWTS stage since 2017.
Fans had previously expressed their eagerness for the day to come, with some of them believing Hough would propose to Hayley on the night. Hence, it was not surprising to have one of them ask him about it.
This is not the first time the couple would be asked about their proposal plans. On an episode of their YouTube channel show that had Hayley answering juicy questions, many fans wanted to know if Hough would propose to her. 
A fan also asked her if they planned to have babies and Hough answered affirmatively, but only after he puts a ring on Hayley's finger. With their fans wanting Hough to propose marriage to Hayley, the couple at least know they have their blessings. 
Hayley and Hough continue to spend time with each other and share some of their beautiful moments with their fans. Recently, the DWTS judge took time off his busy schedule to relax with his beautiful girlfriend in the pool.
Hayley shared a picture of them snuggling in the pool, showing her clad in a red swimsuit, while Hough flaunted his abs, wearing only a pair of navy blue trunks.
Their fans took time to gush about them in the comment section of the post, with some of them again wondering when they would tie the knot. The wait for the couple's engagement is on, and hopefully, it will not be a long one.