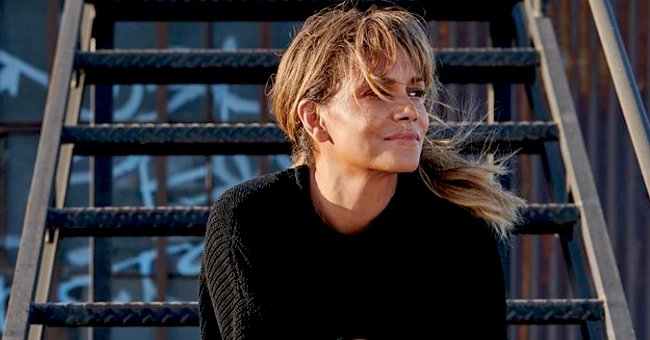 instagram.com/halleberry
Halle Berry, 54, Looks Stunning Supporting LGBTQ Youth on Spirit Day in a Purple T-Shirt
Halle Berry shared a gorgeous photo on Instagram as she showcased a purple t-shirt in support of Spirit Day. Berry, youthful herself, shared her support for young persons who aren't always free to be themselves.
On Wednesday, Halle Berry took to Instagram to reveal that she is in full support of the LGBTQ+ community. More specifically, she shared her support for the youth.
This week, the third week in October, marked the annual observation of those who are bullied due to being part of LGBTQ+. Persons show solidarity by wearing purple on what is known as Spirit Day.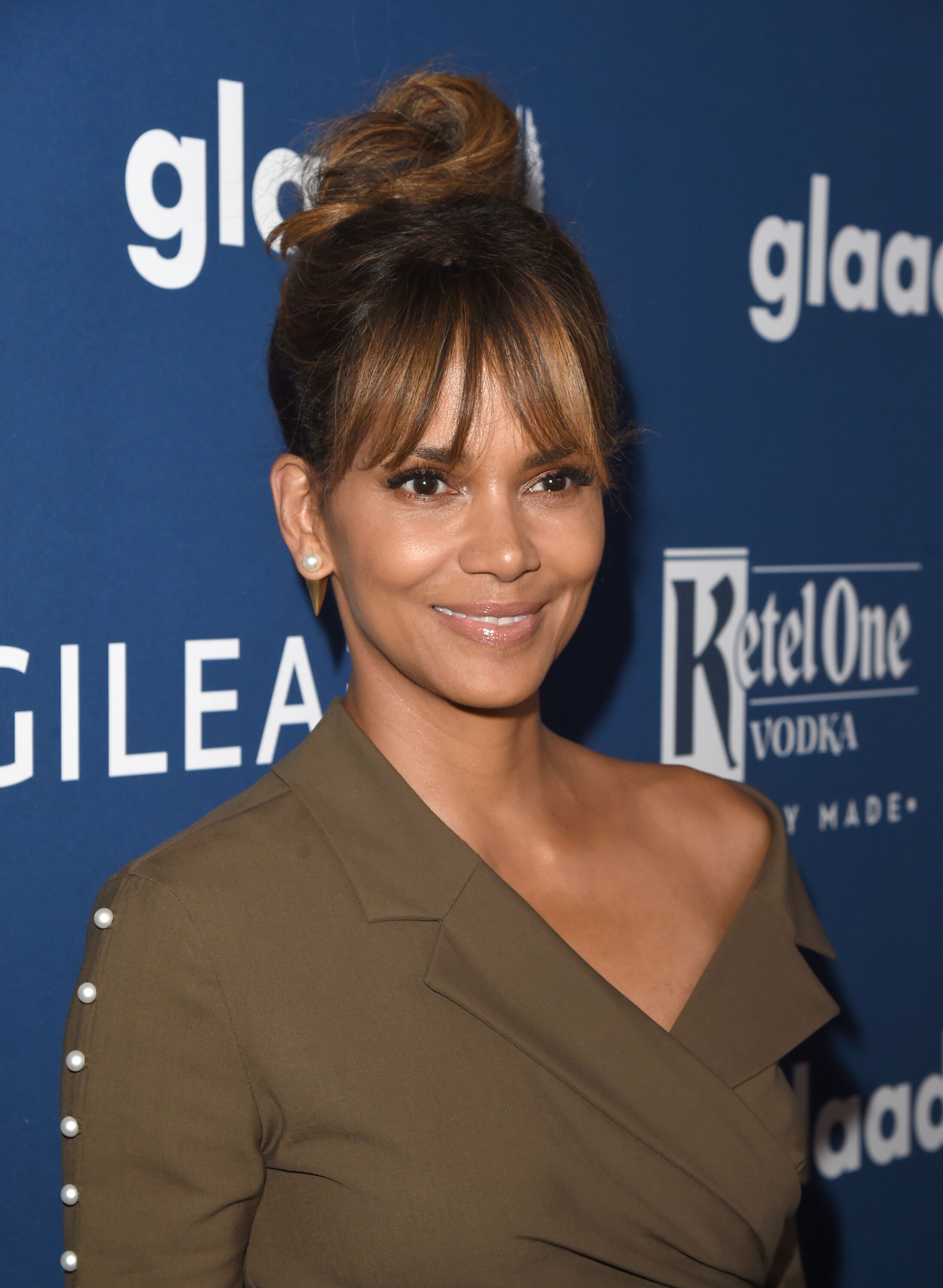 Halle Berry attends the 29th Annual GLAAD Media Awards at The Beverly Hilton Hotel on April 12, 2018. | Source: Getty Images
BERRY'S SPIRIT DAY MESSAGE
Started by the Gay and Lesbian Alliance Against Defamation in America (GLAAD), Spirit Day puts out a call for persons to stand against bullying. LGBTQ youth are victims of bullying in disproportionate numbers.
For Berry's part, she took her stand by wearing a purple GLAAD t-shirt that featured their logo on her stomach. Above it was the message, "I support LGBTQ youth." Berry opted to roll up the sleeves just a bit.
As usual, the beloved actress looking stunning. In her caption, Berry encouraged her followers to go purple too and celebrate Spirit Day. She had a lot of company among her celebrity colleagues.
MORE CELEBS ON SPIRIT DAY
Country legend Reba McEntire went all out with her recognition of Spirit Day. The musician was all dolled up and wore a chic purple outfit as she stood in front of a purple wall of a slightly different shade.
Actor Sterling K Brown took to Twitter to share his shot celebrating spirit day. The "This Is Us" star appeared to be wearing the same shirt as Berry along with a face mask with "spirit day" written on it.
Elsewhere, singer Mariah Carey also celebrated Spirit Day in fashion. The songstress posted a throwback of herself donned in a low v-cut purple dress as she posed dramatically on a silk-covered couch.
YouTube celebrity Lilly Singh opted to share a short clip of herself. "No one should ever be bullied because of who they are," she stated in the video. She wore a purple polka dot shirt and held a purple Spirit Day mug.
When Berry is not taking up a cause, she is busy keeping her body fit. Earlier this month, the stunning actress shared a photo of her toned back for what she deemed Fitness Friday.
In the shot, the actress faced the opposite direction and raised her arms above her head in fists. Her wrists appeared to have weights on them, and her hair was styled in a ponytail.
A week later, Berry again showcased her beauty in a closeup selfie shot that saw her leaning away from the camera. The photo was taken from an upright angle.
This time, Berry's golden hair was let down in loose waves. She appeared to be wearing a spaghetti string nude-colored top for the shot. "Love is in the hair," wrote the actress in the caption.
Please fill in your e-mail so we can share with you our top stories!