Venus Williams Shows off Her Glowing Legs & Natural Hair in a Black Mini Dress & Sneakers
Venus Williams looked as chic as ever in a recent Instagram photo that saw her clad in a black Moschino dress and a pair of cool white sneakers and no one could have pulled it off better than she did. 
Venus Williams is one of those people who can be endlessly fierce and powerful but can look all sweet and innocent in a matter of an outfit change and her recent look proves it. 
The tennis ace wowed her Instagram fans with a snapshot of herself clad in a cute outfit by Italian luxury brand Moschino. As is the norm, she paired it with a printed face mask by yet another Italian brand Dafne.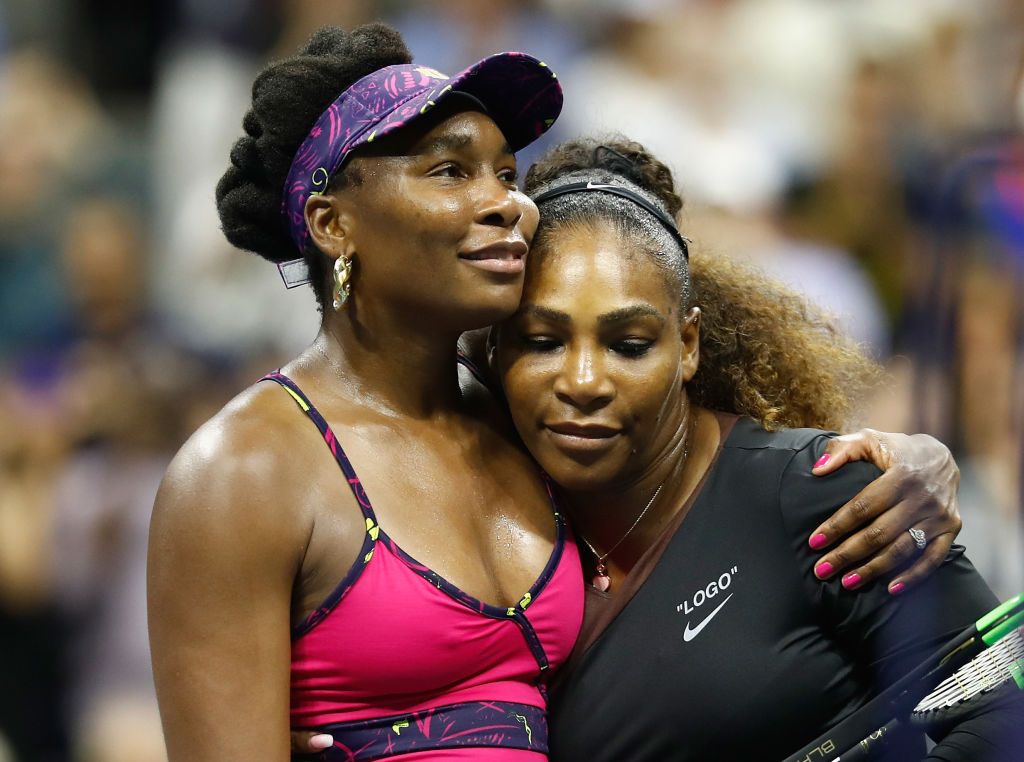 LOOKING BACK AT HER TRAVEL DIARIES 
As for the accessories, she wore a large pair of hoop earrings and a small Louis Vuitton side bag. On her feet, a pair of white sneakers by Givenchy stood out. 
As for her beautiful curly hair, she left it loose. Her skin exuded a natural glow as she bent one of her legs to strike a pose against the white background. It was snapped during her Paris trip some time ago. 
LOOKING BACK AT HER TRAVEL DIARIES 
Williams reminisced all the good times she had in the city of love and shared that she appreciates world travel more than ever amid the travel restrictions made effective due to the ongoing COVID-19 pandemic. 
Off the court, she is a businesswoman who managed the time and stayed disciplined enough to get a degree...
Before the world was not battling the unseen common enemy, Williams used to take travel for granted. After all, she could do it all throughout the year. She further wrote:
"Now I appreciate all our neighbors worldwide and what we are going through together this year. God bless."
VENUS IS AN ENTREPRENEUR
The elder sister of tennis superstar Serena Williams is more than meets the eye. She is a seven-time Grand Slam winner, of course, but her gifts go way beyond the tennis court. 
Off the court, she is a businesswoman who managed the time and stayed disciplined enough to get a degree in fashion design from the Art Institute of Fort Lauderdale and business administration from Indiana University East.
A STRONG AND INDEPENDENT LADY
She first opened a line of tennis-focused athletic wear "EleVen" in 2007. Her latest tennis collection dropped in September. Besides fashion, the tennis champ is also passionate about caring for her skin. 
Williams also battles Sjögren's syndrome, an autoimmune disease that affects muscles. And then there was the race-based criticism that she and Serena faced because of their bodies and outspoken nature.