Chris Brown's Mom Shows Enviable Legs Posing near Mountains in a Marilyn Monroe Printed Dress
Chris Brown's mom Joyce Hawkins left many tongues wagging after posing in a dress with a printed picture of Marylin Monroe and her legs looked amazing. Here is how she pulled it off. 
Joyce Hawkins is living her best life and she is looking her best, too! The mother of R&B star Chris Brown has been posting a lot of age-defying photos lately and the internet is in awe. 
Recently, Hawkins celebrated her birthday and treated her fans to some sweet pictures from the day. Happiness was evident on her face as she enjoyed a day full of love and laughter with her family and friends.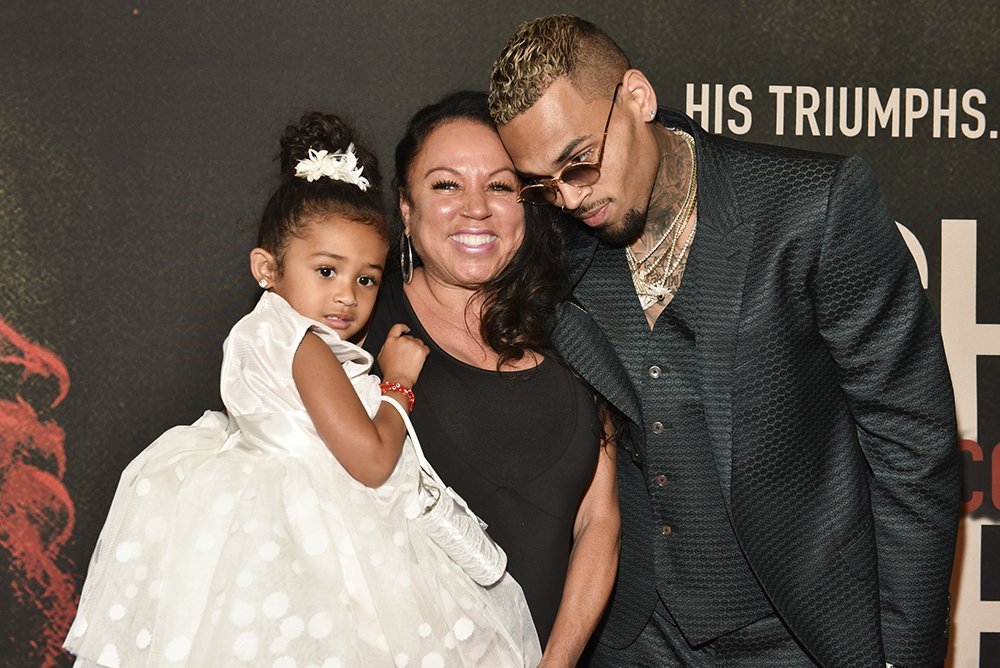 POSING AWAY
The birthday girl headed out to a scenic location for her birthday photoshoot and posed ever so elegantly. She shared a few of those snaps on Instagram and my oh my, does she look fabulous. 
In one of the photos, the matriarch looked amazing with her thick side-parted wavy hair. She had full makeup on with a dominant shade of purple eyeshadow and her lips were a shade of glossy pink. 
SHE LOOKED FIT IN A BODYSUIT
Underneath the sheer Marylin Monroe dress, Hawkins donned a white bodysuit that revealed her curves. With a pair of clear-strap heels and large hoop earrings, the hot mama looked like she was ready to party. 
She might be in her 50s, but at heart, Hawkins is as young as a 25 year old.
BEHIND THE SCENES
Hawkins also shared a video of herself that gave the netizens a peek into the behind the scenes of the photoshoot. Her team cheered her on as she gave her best poses for the cameras. 
Her beautiful dress was designed by the head tailor who designed the Oscar-winning "Black Panther" costume, Kevin Mayes. Her makeup was done by celebrity makeup artist, Jaelah Rowe. 
AGING BACKWARDS
Mama Brown has been aging backward lately and everybody wants to know what her secret is. On September 24, she shocked her fans with an amazing portrait of herself where she looked younger than ever. 
Pleasantly surprised, her fans took to the comment section to ask what her secret was and gushed about the new glam. Some said she went under the knife to reduce a few years off her face but no one is complaining. 
STRONG AND INDEPENDENT
She might be in her 50s, but at heart, Hawkins is as young as a 25-year-old. Besides being an amazing mother to her son and daughter, she is also a businesswoman who has her own clothing line called Rose Marrón.
Hawkins often shares photos of herself clad in clothes from her very own brand on Instagram. She has been pretty active on social media ever since she launched the clothing line.