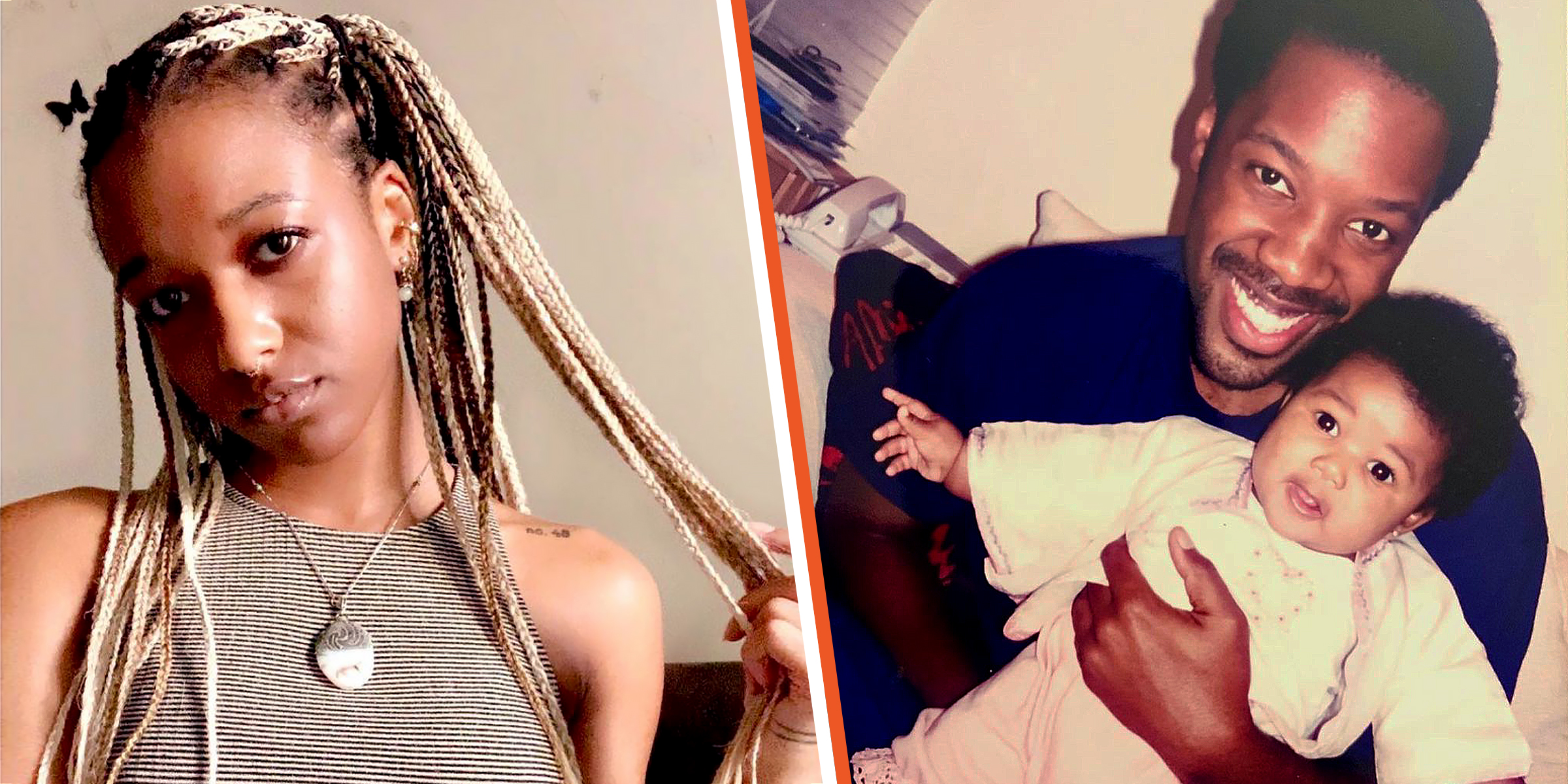 Sophia Hardison | Kadeem Hardison and Sophia Hardison | Source: Instagram/sopha.doll
Sophia Hardison Is an Active Social Media User - Facts about Kadeem Hardison's Daughter
Famous actor Kadeem Hardison welcomed his daughter, Sophia Hardison, during his marriage to well-known singer Chanté Moore. Despite having parents with big names in the film and music industry, Sophia Hardison discovered her passion lies in gaming.
In 1996, Kadeem Hardison, beloved for his role as Dwayne in "A Different World," was one scared new parent as he held his daughter in his arms for the first time. Now, Sophia Hardison is all grown up and has made the actor one proud father.
Despite her parents parting ways when she was still a little girl, Sophia Hardison still shares a close relationship with her famous mom and dad and reveals that she and her actor father have been best friends since her birth.
Kadeem Hardison and Sophia Hardison at the premiere of "Dr. Dolittle 2" on June 20, 2001, in Westwood, California. | Source: Getty Images
Sophia Hardison's Famous Parents
Sophia's father was born on July 24, 1965, in Brooklyn, New York, and reached stardom in the 1980s and 1990s for his roles in "A Different World" — co-starring Lisa Bonet — "White Men Can't Jump" — co-starring Wesley Snipes and Woody Harrelson — and "Drive" — co-starring Brittany Murphy.
In 1997, the actor said "I do" to Sophia's mother, and a year after, the former couple welcomed their daughter. And in honor of Sophia's birthday in 2018, Kadeem took to Instagram to humorously reveal he had to remind himself not to drop his daughter as he held his newborn in his arms. The actor added:
"Today, almost 22 years later, she's leaving the nest & moving into her own place. (a full year before i did back in the day) so proud of u munkee, u continue to outdo yourself (sic)."
In 2017, Sophia's mom celebrated her 21st birthday with a black and white throwback of her daughter. In 2021, Chanté commemorated Sophia turning 25 with a video montage, including pictures of her maternity shoot when she was pregnant with Sophia and snaps of Sophia as a baby.
Kadeem Hardison and His Daughter Have Been 'Bffs' since Her Birth
Some years, whenever Sophia's parents' birthdays roll around, she takes to Instagram to share a glimpse of their close relationship. And in 2021, she celebrated her mother's birthday with a selfie of the mother-daughter duo.
The following year, Sophia paid tribute to her famous dad in honor of Father's Day and shared in part, "Bff's since birth and to forever and back again (sic)." Kadeem's daughter also acknowledged his birthday in 2022 and joked that she was photobombing her dad in the throwback picture she shared.
Sophia Hardison Is an Avid Gamer and a Producer
At the time of writing, Sophia had garnered a large following across different social media platforms. While she was shy of 50 followers on Twitter, Kadeem's daughter was on her way to 8,000 followers on Instagram and had 82 followers on Twitch.
In addition to gaming on Twitch, Sophia has worked as a former Quality Assurer turned Associate Producer at 3BLACKDOT, a gaming culture and digital entertainment company.
Please fill in your e-mail so we can share with you our top stories!