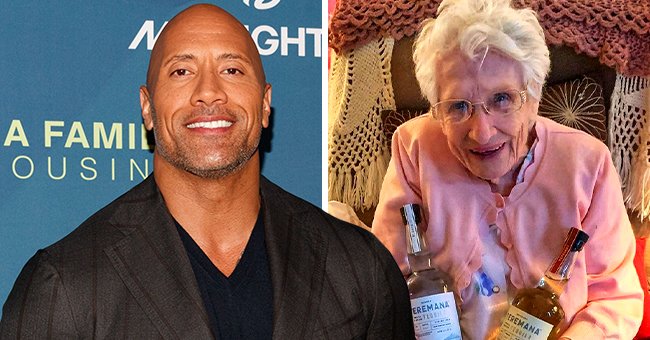 Getty Images instagram.com/therock
Here's How Dwayne 'The Rock' Johnson Congratulated One of His Fans on Her 101st Birthday
Any doubts that "Jumanji" star Dwayne Johnson is as nice in real life as he is heroic in movies have now been dispelled by the actor's sweet gesture towards an older fan.
Mega movie star Dwayne 'the Rock' Johnson proved once again that he is a thoroughly good guy when he sent a devoted fan a present and a special post on her birthday.
Marie Grover received a special gift from Johnson and a birthday card and proudly shared the news with the rest of the world. Her gift? Johnson sent her some bottles of Teremana Tequila.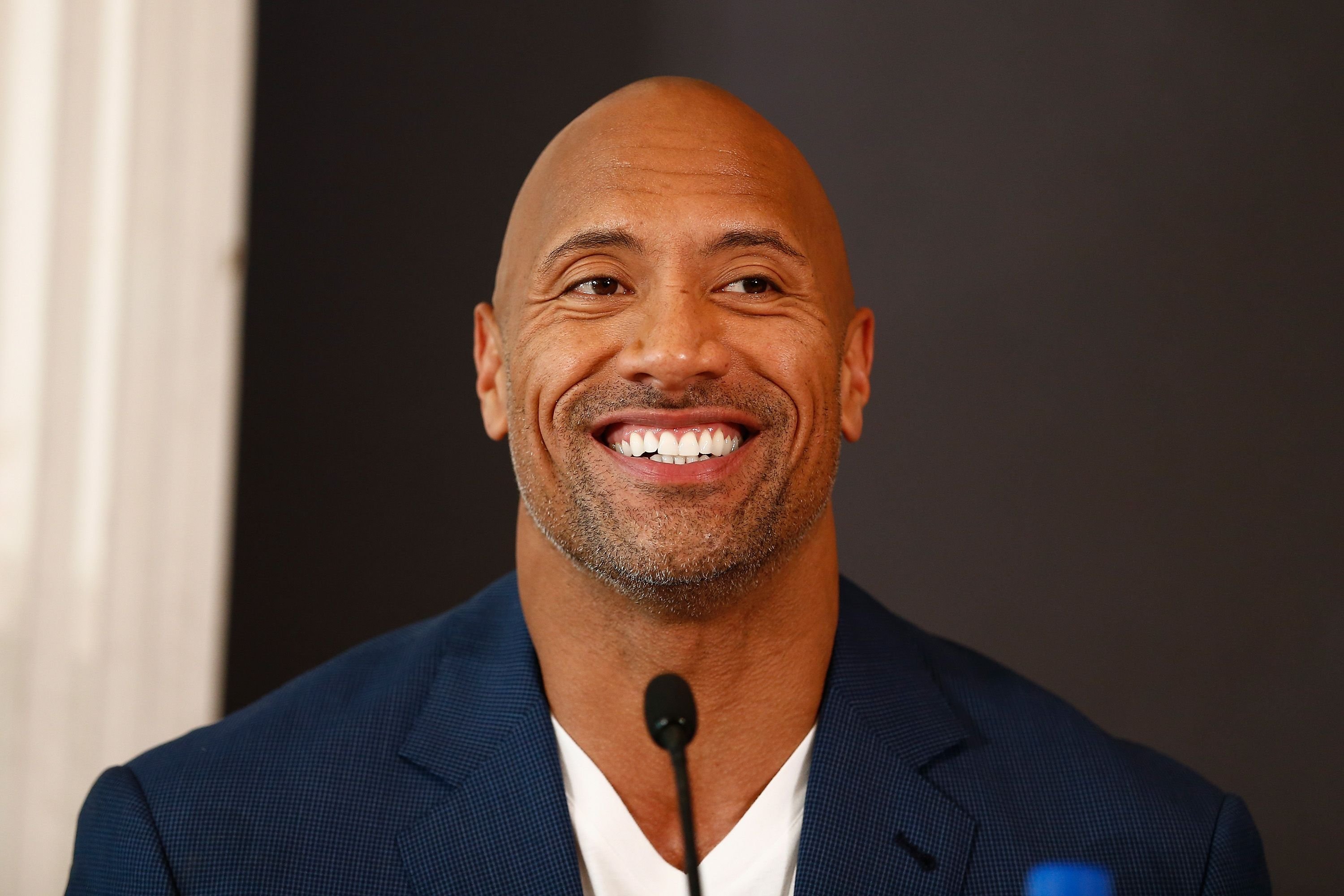 Dwayne Johnson at a press conference for 'Hercules' in 2014 in Berlin, Germany | Source: Getty Images
THE ROCK'S OLDEST FAN
Marie, known universally as Grandma Grover, is now 101, and she first came to Johnson's attention when she turned 100. Another fan, Jamie Klingler, tweeted the star, asking him to wish Marie a happy birthday. She wrote:
"She [Marie ] will lose her mind. When we were in high school (25 years ago) she would wear a rock sweatshirt and tell us how handsome he is."
The Rock responded immediately and sent Marie a video of himself sing "Happy Birthday," and wishing her a happy 100th birthday, and the centenarian was blown away by her idol's attention.
HAPPY 101
This year, Johnson sent Marie a card, some bottles of tequila, and shared a snap of the birthday girl with his present on his Instagram account with the caption:
"Good to see you received my gift of @teremana bottles and the card I wrote you! Remember to SIP the Mana, grandma and it's not time to do shots!"
The Rock's wife celebrated their first wedding anniversary by sharing a video of a song she had written for him as a wedding gift
Johnson, who lost his father, retired pro wrestler Rocky Johnson in January, 2020, has a warm and approachable attitude to his fans, with whom he often opens up about his emotions.
Johnson recently shared a throwback snap of himself at the age of 7, looking sweet and geeky. The star jokingly expressed his amazement that he would one day be named the Sexiest Man Alive. It is the Rock's humility and humor that makes him such a hero to hundreds of millions of fans around the world.
Johnson has been spending quarantine with his wife, Lauren Hashian, and their two daughters, Tiana and Jasmine, after all four had tested positive for COVID-19.
Fortunately, the whole family has now recovered, and the actor has been urging fans to wear their masks, stay safe, and keep to the social distancing rules to prevent contagion.
Hashian and Johnson married in August 2019, and The Rock's wife celebrated their first wedding anniversary by sharing a video of a song she had written for him as a wedding gift.
Unfortunately, Hashian explained, the pandemic derailed their plans to celebrate their anniversary, but cannot take away a moment of their happiness together.
Please fill in your e-mail so we can share with you our top stories!