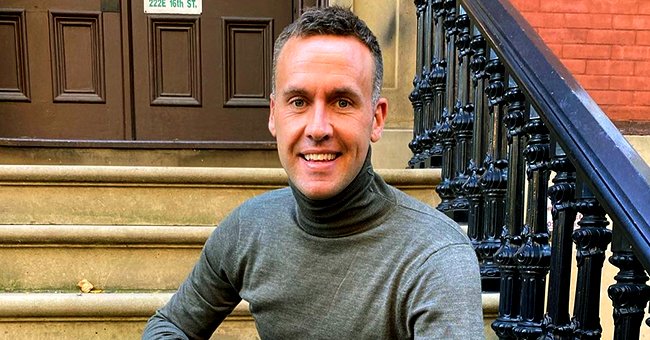 Instagram/timpmalonenyc
CNN Anchor Don Lemon's Fiancé, Tim Malone Shows off His Good Looks Posing in Long-Sleeved Shirt
CNN's anchor, Don Lemon's lover Tim Malone took some time to indulge in some outdoor leisure as he dressed impeccably and was handsome as ever while soaking up the refreshing autumn feeling.
Fall is here and Don Lemon's fiancé, Tim Malone made sure to indulge himself as he confirmed in his recent Instagram update where he showed himself stepping out in style.
Malone matched his lovely aura with a stylish outfit that had him looking elegant while letting fans know that he was out and about on his real estate job.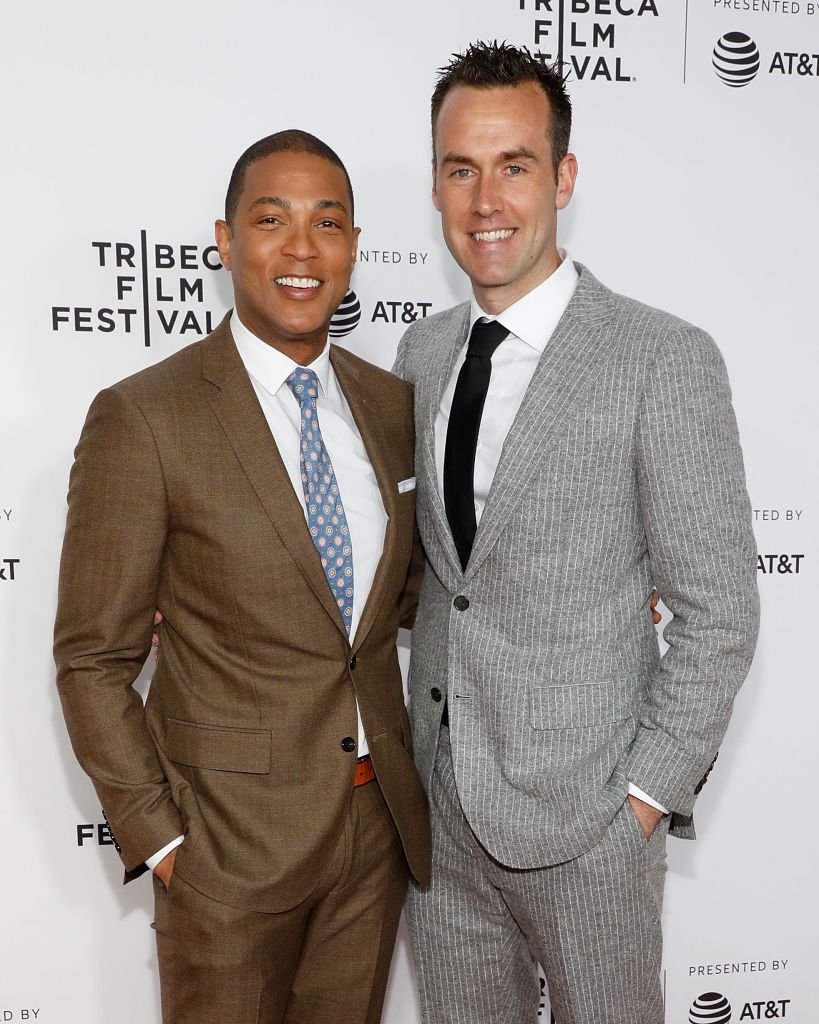 Don Lemon and Tim Malone at the 2017 Opening Gala of the Tribeca Film Festival at Radio City Music Hall on April 19, 2017. | Photo: Getty Images
In the photo, Malone, a real estate expert, rocked a grey long-sleeved turtleneck, a pair of jeans, and white sneakers. While he left his hair sleek with a ruffled style, Lemon's partner accessorized with a bracelet and wristwatch.
Malone was photographed sitting on the short stairway of a home he was possibly showing off to clients. While stylishly perched on the stairs, he presented a warm smile. The star captioned his post:
"Fall is in the air. I love being out with clients when it's this beautiful out…"
Many fans could not get over Malone's look as they fawned over him and shared their sweet opinions on his love life. So was their countenance last year after Lemon announced that he and Malone were engaged.
Following their engagement, many well-wishers were eager to see the two walk down the aisle. They made inquiries on whether Malone and his lover were preparing for their big day.
So far, Lemon has denied having such an encounter with Hice.
Speaking to People, Lemon, an Emmy-winning broadcaster, made it known that he and his partner were not in a hurry to be married while adding that he was just trying to bask in the bliss of being engaged.
Contrary to how well-wishers were in a frenzy to find out their wedding date, the couple is yet to decide on it. Speaking of the advice he got with regard to planning their wedding ceremony, Lemon shared:
"The advice I get from most people is: Don't become obsessed with the ceremony or wedding planning — just enjoy it…"
Last year was not all rosy for the "CNN Tonight" anchor who faced assault charges after a bartender accused him of behaving inappropriately around him.
Leading up to the New York-based bartender Dustin Hice's legal actions, Hice took to social media where he vented and made threats while demanding a huge amount as compensation.
So far, Lemon has denied having such an encounter with Hice. However, Hice insisted that the TV host was hostile and vulgar and their exchange left him emotionally stressed.
Please fill in your e-mail so we can share with you our top stories!