Here's How Keyshia Cole Paid Tribute to Her Son's Father Niko Khale's on His Birthday
Keyshia Cole took to Instagram to share a picture of her son Tobias and his father, Niko Khale, as they bonded in honor of Khale's birthday.
Birthdays are special days and it is always wonderful to feel the love and care from everyone around on such a special day. Keyshia Cole took to Instagram to show some love to her son's father, Niko Khale, on his birthday.
Cole posted a picture of Khale and their son Tobias on the toddler's Instagram account that she runs and used the opportunity to wish Khale a happy birthday.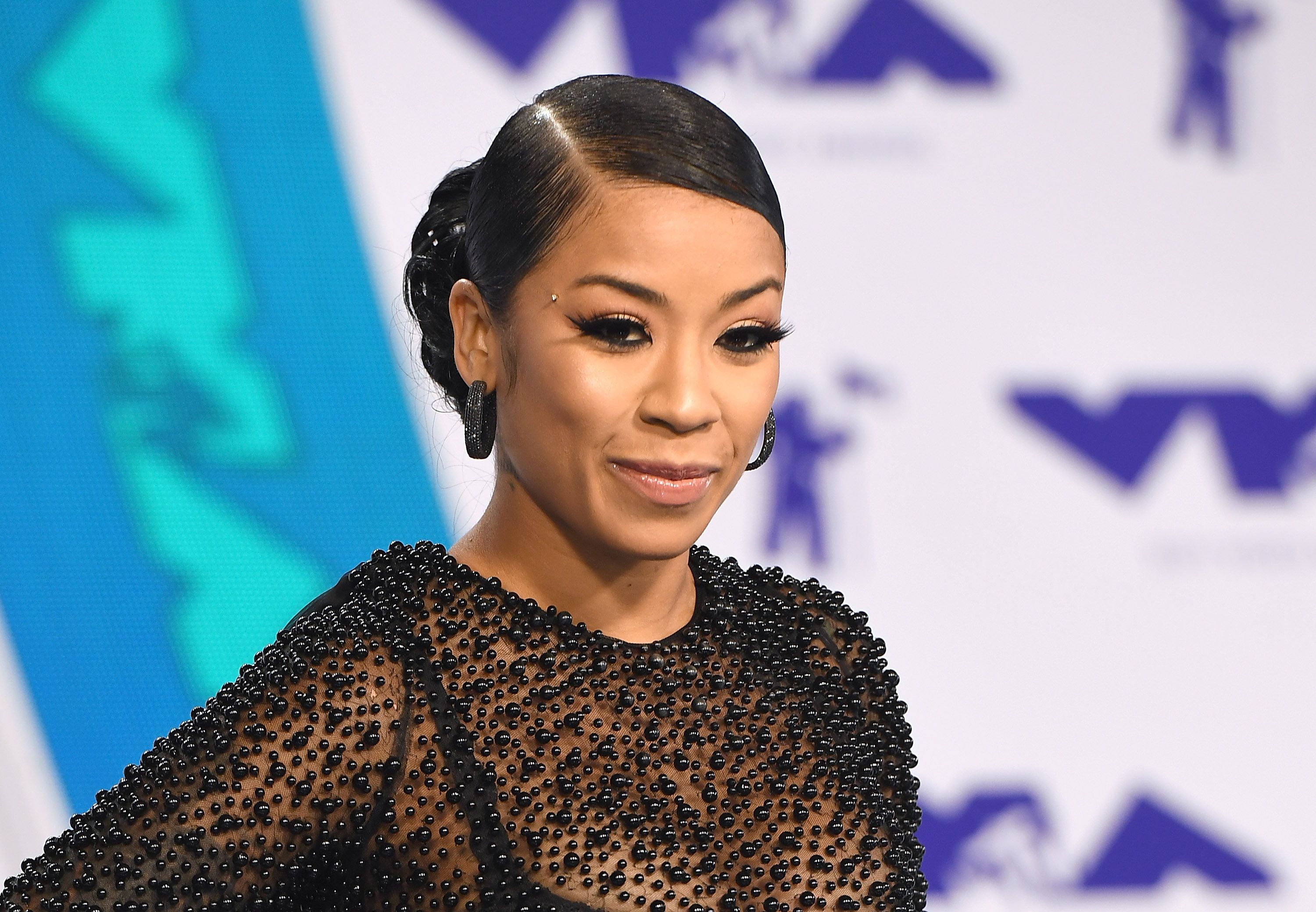 The shared image showed a heavily tattooed Khale holding Tobias in his arms as he placed a peck on the toddler's cheek. Tobias, who was held high in his father's arms, looked excited as he flung his hands in the air and wore a huge grin that showed off milk teeth. Captioning the shot, Cole wrote:
"Happy Birthday to my Da Da, ??❤️ love you! We ride, flip, jump, and play rough together ?????‍♂️can't wait to eat some ?."
Tobias was dressed in a blue onesie while Khale was shirtless. The father-son pair looked to be in a world of their own as the image exuded love and admiration from father to son.
Not long after the image was shared, fans and lovers of Cole, Khale, and Tobias took to the comments section to wish the celebrant a happy birthday. Many sent their prayers and wishes to him while some gushed at how cute the image was.
While the reason for the break up is not known, a fan recently asked Khale how he was coping with being apart from Cole. 
Cole and Khale welcomed their son on August 1st, 2019. The pair had been dating for almost two years before welcoming Tobias and the birth ushered them into a new phase of their relationship as a family.
Although things seemed to be going on well, trouble soon found its way in, and earlier this year, there were rumors that they had broken up.
Some fans discovered that they had unfollowed each other on Instagram and both had deleted images of themselves, leaving only a handful.
While the reason for the break up is not known, a fan recently asked Khale how he was coping with being apart from Cole and he explained that his heart was broken but he was moving on.
Despite their split, Khale and Cole always ensure that they put Tobias first in all that they do. This year, when he celebrated his birthday, both parents set their differences aside and worked to give Tobias a befitting birthday celebration.
In all, despite the ups and downs in their relationship, it is refreshing to see that things have not turned acrimonious between the pair, and they still make out time to be there for their son.