See the Awesome Family Photos Malika Haqq Proudly Shared from Her Mom's Wedding
Actress Malika Haqq takes to Instagram to celebrate her mom's recent wedding by sharing sweet photos from the memorable event with her millions of followers.
Actress Malika Haqq's mom recently got married and the doting daughter took to Instagram to celebrate the memorable day with incredible photos from the wedding. Accompanying the images, Haqq wrote:
"I'm so happy for the love God has placed in your lives and ours... Your daughters love you, congratulation Greene's ?."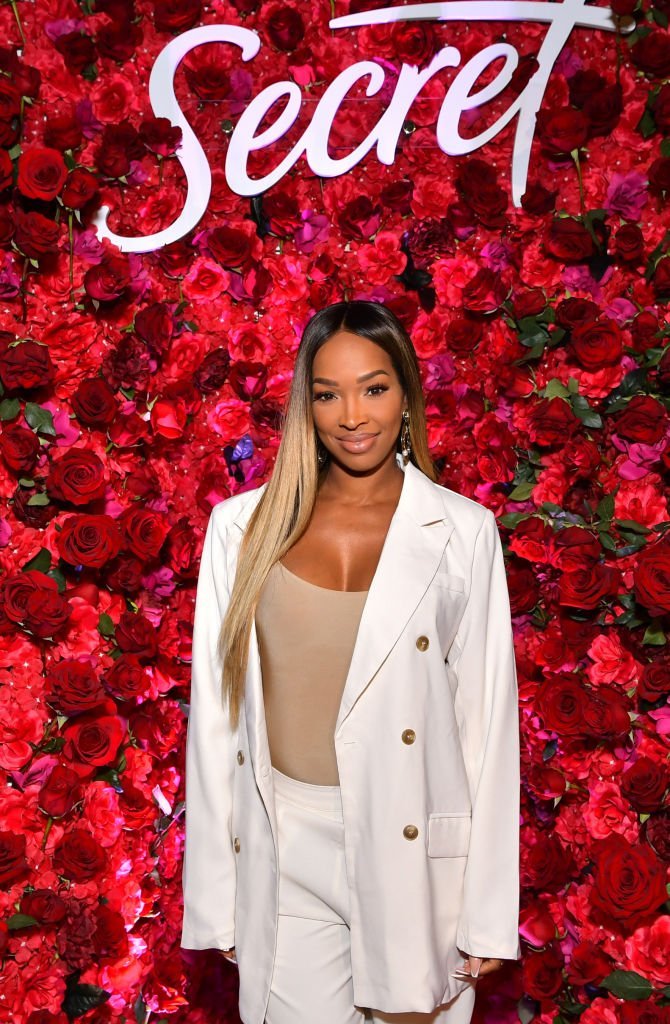 The first picture in the post showed the newlyweds beaming with love and happiness. Haqq's mom looked absolutely gorgeous in her white wedding dress and with her bouquet in her hands.
Her husband also looked dashing in his light gray tuxedo and matching gray shoes. They stood side by side as they stared lovingly into each other's eyes while smiling happily.
Haqq featured in the next photo with her back turned to the camera as she held up her mom's train. The last of the photos featured her and her mom posing with the star's older sister and her twin sister, Khadijah.
More photos showed the entire family and also featured Khadijah's growing baby bump. Haqq's fans and followers assembled in the comments to congratulate her mom and gush over how beautiful they all looked.
Five months after Ace was born, Haqq's twin sister, Khadijah, announced that she was pregnant with her third child.
Haqq's posts from her mom's wedding are only a few of the many photos she has shared recently, showing how stunning her post-baby body looks just months after she welcomed her first child, son Ace.
The 37-year-old mom of one reportedly just partnered with Pretty Little Thing to create a stunning new fashion range. To show it off, the actress released photoshoot snaps on her Instagram and wrote:
"I can show you better than I can tell you. @prettylittlething."
The photo showed Haqq posing up a storm on a Los Angeles rooftop while wearing pieces from her collection - a cream-colored laced shirt and a pair of light blue loose-fitting jeans.
The TV personality put her figure on display in more photos, including snaps of her in a tight-fitting top and shorts ensemble. The outfit played up her long toned legs and curvy physique, causing fans and followers to gush over how incredible she looked.
The mom-of-one gave birth in mid-March, not long after she revealed the identity of the father of her baby after keeping it a secret for a considerable period of her pregnancy journey. Ace's dad is Haqq's on-and-off boyfriend, rapper O.T. Genasis. 
Five months after Ace was born, Haqq's twin sister, Khadijah announced that she was pregnant with her third child. Haqq's little niece or nephew will be welcomed into a family of beautiful and wonderful people.