Niecy Nash Poses in Cool Makeup & Shares Pics of the Products Used to Create the Stunning Look
50-year-old Niecy Nash looked glamorous and youthful as she posed in cool makeup pictures. She later tipped her online followers on the makeup brand she used to create her stunning appearance.
Socialite and onscreen diva Niecy Nash is a woman who never compromises on her appearances. From top to bottom, Nash is always intentional in her selections and ends up looking flawless.
A week ago, Nash treated her online fans to a stunning selfie. Her face wore a sultry makeup, from the eyeshadows to the lipsticks used.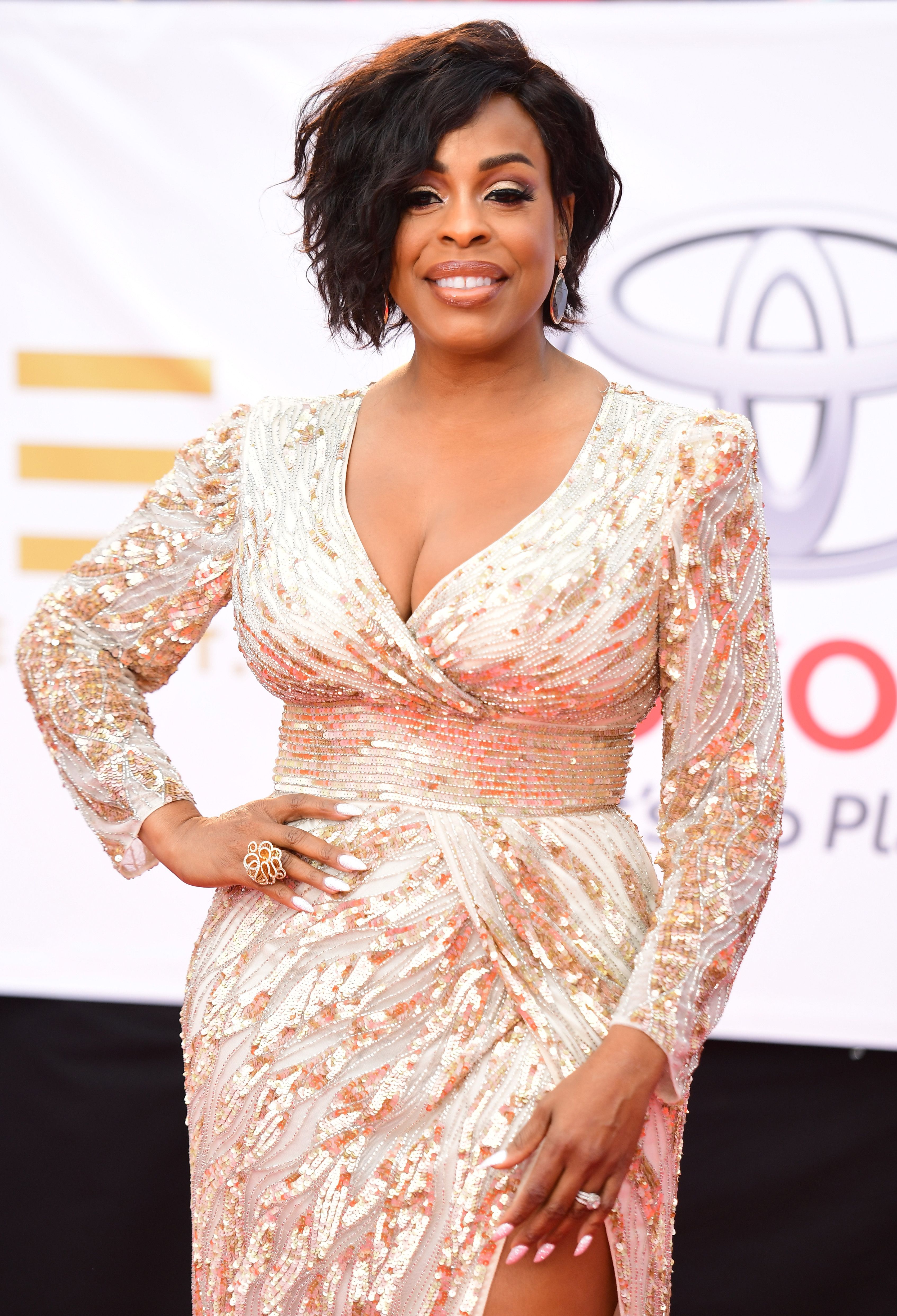 The TV personality's hair was gorgeously styled to flaunt the glamorous appearance. As if that was not enough, she opted for fashionable accessories that paired brilliantly with her white outfit with a deep V-neckline
The post featured other images of the products like an eyeshadow palette and lip balm used to achieve the look altogether. Nash's marketing continued via the caption that read:
"Today's Glam for Desna @niecynash1 [...] Tap and Swipe for products. MakeUp @allinadayswerk #rp hair @nelled_ithair nails @madnails."
Lovers of the actress know that their favorite celebrity is never shy when it comes to spewing information about herself here and there. A few months ago, the 50-year-old shared wedding vows with her younger lover and singer, Jessica Betts, 48. The women had a private wedding ceremony in California; still, they were proud to talk about their decisions openly.
The "Uncorked" star is credited for being a multi-faceted onscreen star. She has acted in reality TV shows, sitcoms, and even movies.
Nash went on about how she is in sync with her new wife and that her love affair has nothing to do with gender. The actress, who was formerly married to a man, Jay Tucker, for eight years, explained that it was merely about connecting with the right person irrespective of gender. 
Betts, on the other hand, agreed with her partner's statements. She did not mince words when it came to talking about her feelings for Nash.
The actress appears to be in a good place in her life, especially now at 50. She has a new movie titled "Uncorked" and is doing great with the partner of her dreams.
When Nash celebrated her golden jubilee, the actress explained that she felt free as a person. The birthday post shared online showed her taking off her clothes to mark her freedom and addressed herself as a "phenomenal woman."
The description for a phenomenal woman might just be apt as the "Uncorked" star is credited for being a multi-faceted onscreen star. She has acted in reality TV shows, sitcoms, and even movies! 
Nash is also fashion conscious. All this put together has helped her in becoming a force to reckon with in the entertainment industry.