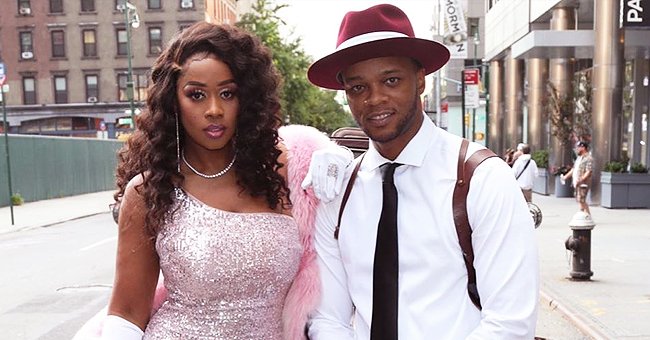 Instagram/remyma
LHHNY Star Remy Ma Looks Unforgettable Posing with Husband Papoose in a Sparkling Pink Dress
Star rapper Remy Ma and her fellow star husband, Papoose made a fashion statement during their recent public appearance. They donned stylish outfits and flaunted their style to the delight of admirers.
LHHNY personalities Remy Ma and her husband Papoose went all out with their recent glam as they showed off their sense of style on Instagram.
The couple who looked to have enjoyed an evening outing dressed to the nines and posed for eye-catching snapshots that had their fans gushing over them.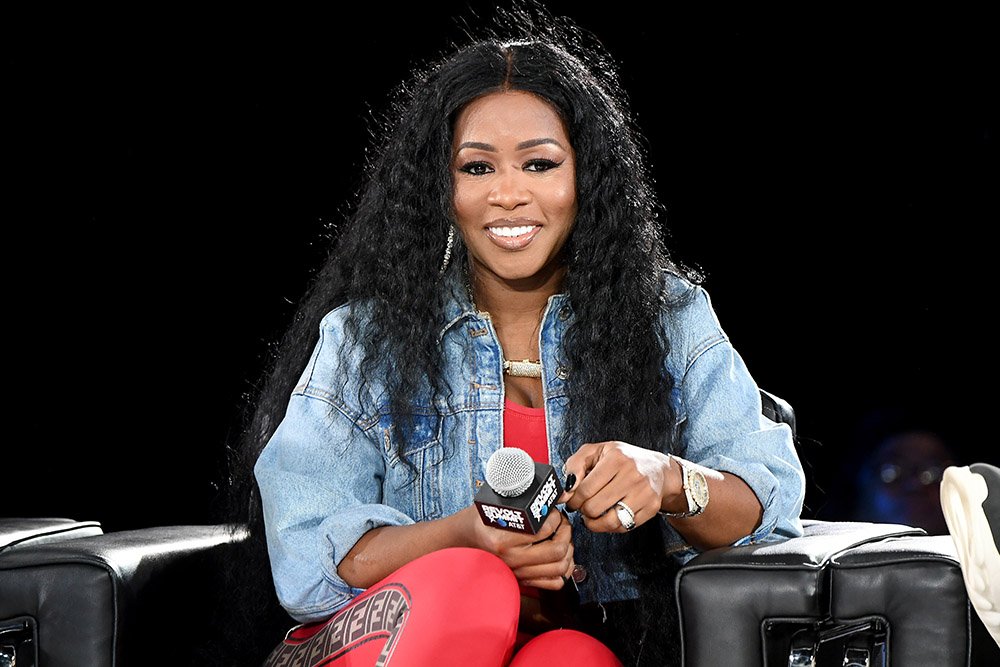 Remy Ma speaks onstage during day 2 of the REVOLT Summit x AT&T Summit on September 13, 2019. | Photo: Getty Images
The two-photo post shared on Remy's Instagram had her looking exquisite as she brandished her slimmer frame. In the first picture, Remy, who sang "Money Showers," rocked all the glitz and glamour in a shimmery pink dress that bore frills around the ankle.
The one-shoulder outfit perfectly clung to her bosom and full figure. She matched it with a pair of shiny pink shoes, a deep pink fur draped around her back, and elbow-length white gloves. Remy, who was snapped posing on a stairway, captioned:
"You'd never know from looking at the pictures, how paranoid I was; first time outside with no mask on (put that thing right back on as soon as the pic was done."
The rapper's caption might have differed from how she looked in the photo, but she made sure to remain poised without showing signs of discomfort. Remy completed her style with drooping sparkly earrings, a simple necklace, and her hair in massive curls.
The next slide showed the reality star and Papoose posing in front of a classic ride. Remy leaned on her hubby who looked dapper in a shirt and black pants, accessorizing with a burgundy hat and stylish leather suspenders.
They faced some trying times that saw Remy going to jail after her wedding.
Papoose had pleasant news for fans in one of his recent virtual chats where he updated fans on "Out Loud" on how his family was faring amid the pandemic.
He made it known that his family was doing well, and that he and his wife were expecting their second child together. Their first child, Reminisce MacKenzie was born in 2018.
In past times, the star rapper was open about infertility issues she faced after an ectopic pregnancy in 2017 that ended in a miscarriage. This prompted the 40-year-old and her spouse to opt for IVF treatments.
While little Reminisce is their first child together, the reality stars have other kids from older relationships. Remy has a son, Jayson, while Papoose's kids are Shamele, Destiny, and Dejanee.
The HipHop crooners have been married for twelve years. In all those years, they faced some trying times that saw Remy going to jail after her wedding. The couple, however, proved to be stronger together.
Please fill in your e-mail so we can share with you our top stories!