Amy Duggar King Blasts a Fan for Telling Her to Have More Kids — Here's What She Said
Amy Duggar has never been the type to allow anyone to threaten her privacy and sanity, and this was no exception as she fired back at a fan who trolled her on childbirth.
Amy Duggar voiced out against a fan who suggested to her that she needs to have more children. The Instagram post showed a screenshot that read:
"… aren't you a little behind some other famous people who are having 4 babies by the time they are 20?[...] Pick up the pace[…]"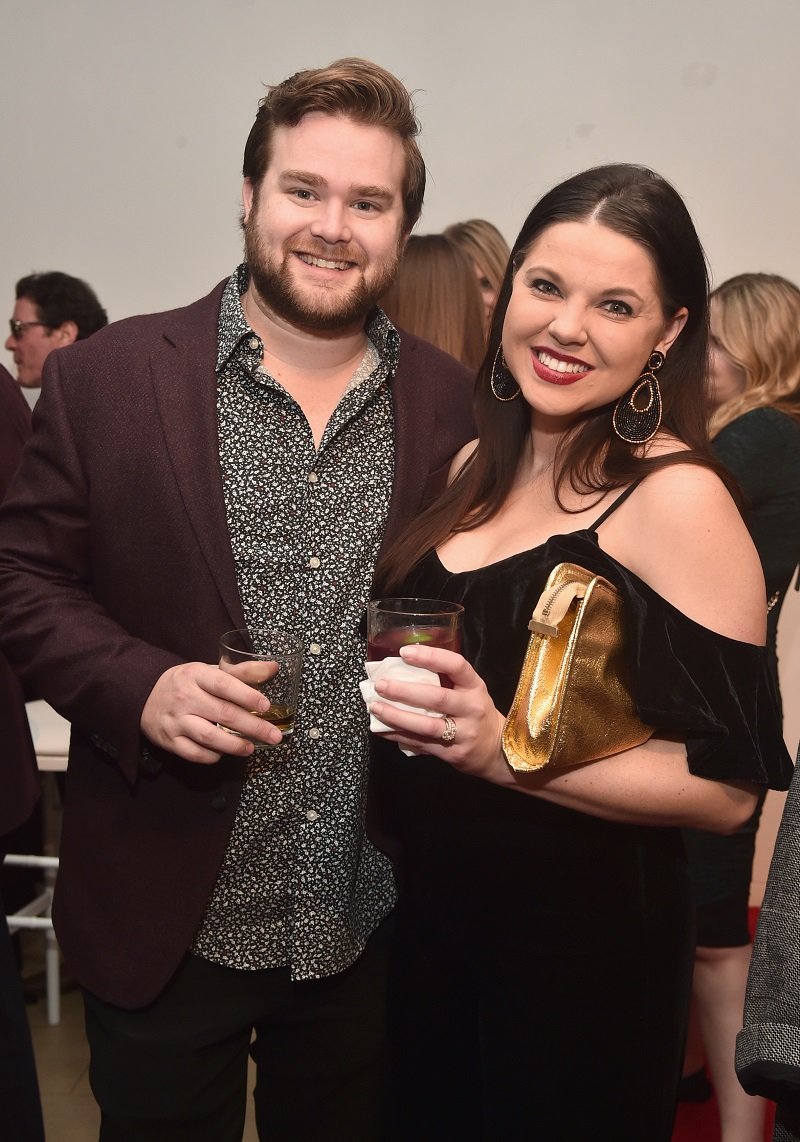 The fan went on to tell Duggar that she should have gotten pregnant and should not be selfish with her body while offering help in case the mother of one needed to lose weight. The caption fumed anger as it read:
"Whew! Ok..I'm just going to leave this here... I tried so hard not to post this . But . I literally had to speak my mind! ( when have I not?)..."
The businesswoman gave a lengthy clap-back to the fan starting from her shock that a total stranger thinks that she knows Duggar's body well enough to determine that she is ready to have another baby.
The celebrity was also surprised that anyone would have the guts to send such a message. Duggar explained that her body had been through a lot after her first child by Cesarean Section and is still healing.
Duggar shared her struggle through CS, eight months of vertigo, and several sleepless nights.
The 34-year-old also shared that she still suffers bouts of dizziness while balancing being a mom to a toddler and running her business. She mentioned that her company had some issues due to the pandemic, and she was trying to get it back up.
Duggar said she likes being hands-on with her children and would not want to miss her son's toddler years because she was trying to have another baby. Besides, the businesswoman was not emotionally or psychologically ready for another child.
She attacked the idea that a woman's body was supposed to be a baby popping factory stating that it took a lot of work to have a baby. The mother of one also shared that she is an only child and might make a similar choice. 
In wrapping up, the TV star said she was tired of being compared to other people and didn't think she was cut out for a big family as she could not even make up her mind about adoption. 
There were over a thousand comments on the post, with several speculating whether the message was fake because of the chat's positioning. The star cleared up the air, stating that the business account's conversation was sent to her private account.
Other fans sympathized with her while expressing their shock over the audacity of the troll. A couple of fans also shared their stories while encouraging her.
The 34-year-old welcomed her son, Daxton Ryan, in October 2019 with her husband, Dillon King, whom she got married to in 2015 in what was referred to as an easy delivery.
Duggar took to Instagram to celebrate her son, Daxton Ryan's first year birthday earlier this month in a touching post that shared her struggle through CS, eight months of vertigo, and several sleepless nights.
The family seems to be doing well as the boutique owner shared recently that she and her lovely little family were doing well and headed for great things.