Amy Duggar Is Estranged from Her Famous Family — inside Her Relationship with the Duggars
Amy Duggar King, the niece of "19 Kids and Counting" stars Jim Bob and Michelle Duggar, has been labeled as the "rebel" of the family, but that is not necessarily true.
Jim Bob Duggar's older sister, Deanna Duggar, decided to raise her daughter, Amy, differently from the famously restricting and conservative way that made the Duggars famous.
Amy's wedding had its fair share of drama!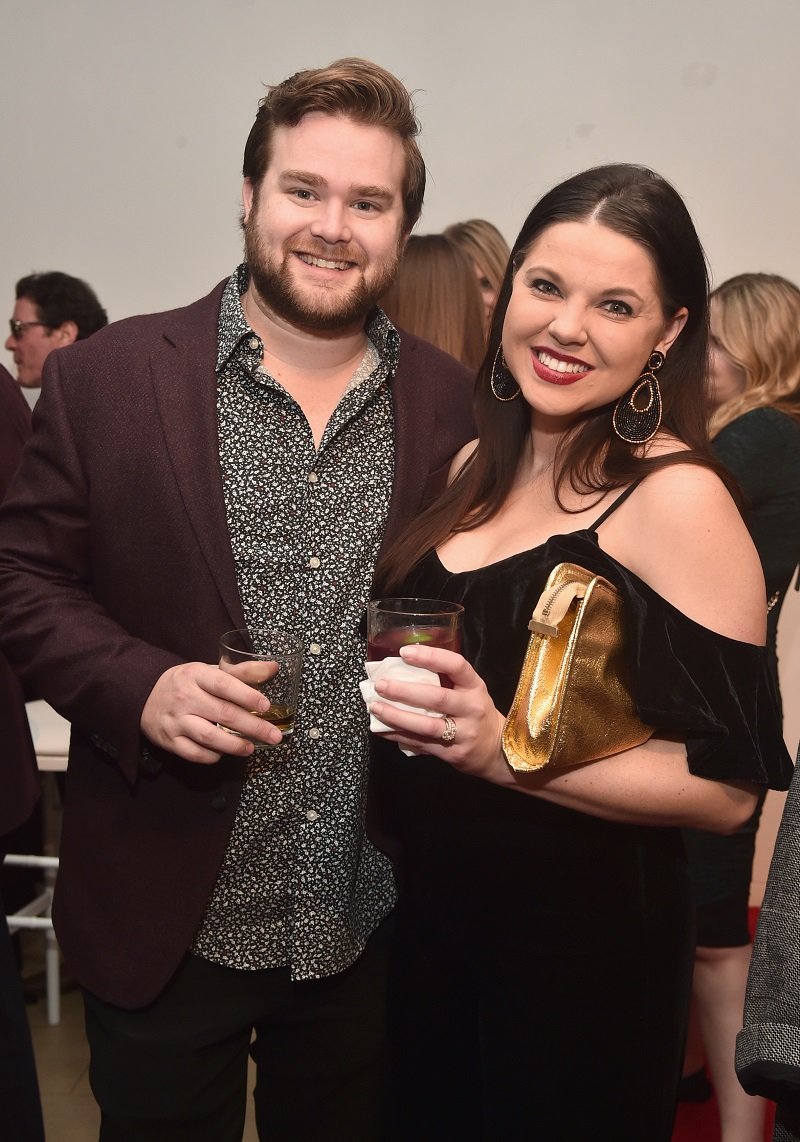 AMY DUGGAR IS DIFFERENT FROM HER COUSINS
Unlike her cousins, Amy was allowed to wear pants and shorts, had access to TV and social media, and could even go out on dates with boyfriends while also being a devout Christian.
Another difference between Amy Duggar and the rest of her cousins is that she was born out of wedlock.
Deanna and Terry, Amy's dad, tied the knot after their daughter was born, but they ended up getting a divorce, something considered a fault for the Duggars.
All those differences gave people a negative perception of Amy, which is why she was in an interview with People back in 2016 to point out that she didn't want to be known as a rebel because, according to her, she was nothing like that.
AMY DOESN'T BELIEVE SHE IS A REBEL
After admitting that, like her cousins, she loved the Lord and her family, Amy confessed that she was not born to live exactly like the Duggars.
When compared to Jill and Jessa Duggar, for example, who avoid male attention by wearing modest outfits, Amy's behavior is completely different.
Despite the apparent differences between Amy Duggar and her family, she made some appearances on the show, which made people see her as the "rebellious" member of the Duggars. Amy revealed:
"For me, growing up was all about shorts, tank tops, country songs, and boyfriends. I became known as the rebellious one without even really being rebellious."
She has publicly admitted to being against some of the rules in the Duggar household, but has also emphasized that she was not as wild as some might think; it's just that the Duggar standard is not for her.
Also in 2016, Amy explained to one of her Instagram followers the dynamic behind her and her cousins' meetings.
After saying that they have had a girls' night and have gone out to eat, she revealed that there was certainly a rule that made her go to the Duggars' home if she wanted to spend some quality time with them.
Amy pointed out that it was Jim Bob and Michelle's way to avoid their daughters to be influenced by her, something that Amy always respected.
AMY DUGGAR IS HAPPY FOR HER FAMILY
On July 1, 2020, Amy Duggar King made headlines again after candidly talking about her relationship with the Duggar family.
In it, she confessed that she has been doing things differently and that she was happy with it. Amy added that even though the things between her and her cousins were "definitely different," she was happy for everybody.
One of the most interesting topics addressed during the interview was that she and Jill Dillard have been texting each other. Amy explained that, while they don't do it on a daily basis, they have remained in touch.
At the moment, Amy Duggar and Dillon King are married and share a son, Daxton. It is important to point out that Amy's wedding had its fair share of drama!
AMY DUGGAR'S WEDDING
Talking to People, she revealed that her September 2015 country ceremony included some music that was apparently too much for the very conservative Duggars, which is why they left early.
She pointed out that, after they left, things "went from classy to trashy real quick," something that she loved.
While Amy Duggar King might be described as the "rebel" of the Duggar family, she is doing okay with her life. Apart from running a restaurant and a boutique, she has a loving and supportive husband and son by her side!