Shaunie O'Neal's Eldest Son Myles Flaunts Blonde Dreadlocks Posing in Photo with a Yoda Doll
Shaunie O'Neal's son Myles shared new images of himself rocking a stylish outfit with blonde dreadlocks and he looked nothing short of the fashion model that he is.
Unlike his father, Myles O'Neal has chosen to walk down the path of fashion modeling. But his clothes and modeling skills were not the only things he was showing off in recent pictures.
In an Instagram post, Myles was pictured donning brown pants paired with a sports jacket and a pair of sneakers. In the photos, he also sported long blond dreadlocks falling across his face.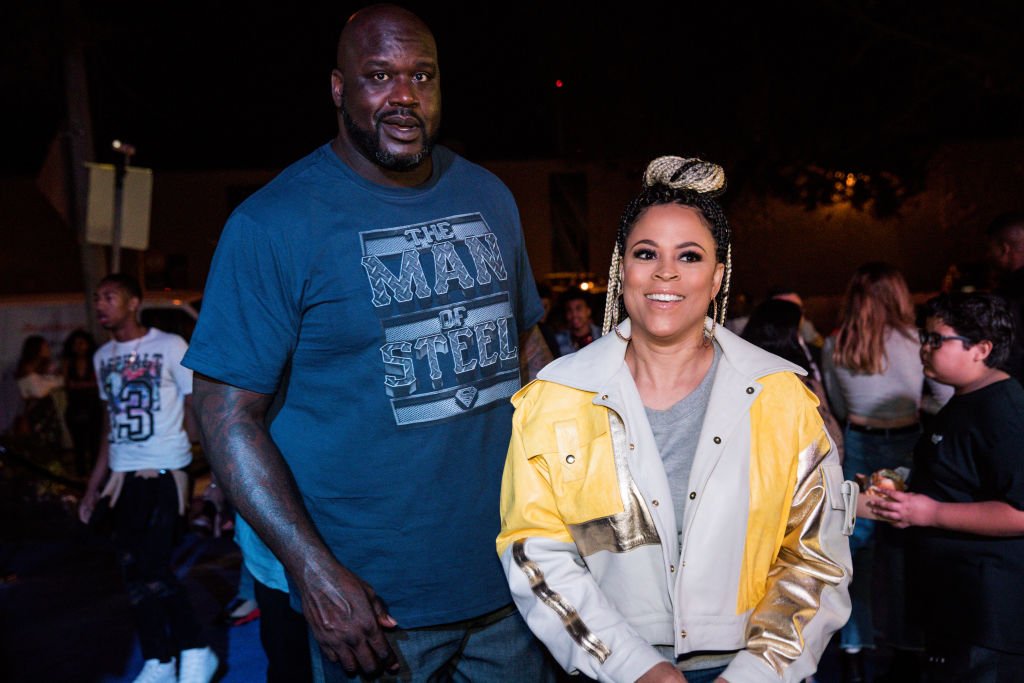 The fashion model knelt with one knee while stylishly holding his hand against his cheek in the first picture. The second picture saw him in a squatting position as he posed for the mirror selfie.
The snapshots also featured a toy version of the "Star Wars" character Baby Yoda positioned in front of Myles. The fashion model accompanied the post with a caption where he referenced his toy. He wrote:
"The Child."
Shortly after sharing the post, fans and followers trooped to the comments section to leave their thoughts about the images. While some complimented Myles' outfit, others were more interested in his toy.
Several other fans also showed admiration for the post by clicking the like button. So far, it has garnered over ten thousand and two hundred likes.
In 2017, he made his fashion week debut at the Dolce & Gabbana spring runway show during Milan Fashion Week.
Myles was born on May 8th in Los Angeles, California. His mom, Shaunie O'Neal, welcomed him from a previous relationship before getting married to basketball legend Shaq O'Neal. 
After marrying Shaunie, Shaq adopted Myles and has raised him as his own ever since. Also, the couple shares four kids - Shareef, Amirah, Shaqir, and Me'arah. Shaq is also a father to daughter Taahirah whom he welcomed from a previous relationship.
Though his father is widely ranked as one of the greatest basketball players of all time and his siblings seem to have also picked up an interest in the sport, Myles has proven that he dares to be different.
In 2017, he made his fashion week debut at the Dolce & Gabbana spring runway show during Milan Fashion Week. He modeled for the Descendant of Thieves brand and another brand called Fig Collective.
Naturally, with his field of interest, Myles has a remarkable personal style and a closet filled with luxury clothing. His favorite fashion brands include Supreme, Gucci, and V.Lone, amongst others.
Myles might not be destined for a basketball championship, but at the very least, he is making a name for himself in the fashion and modeling world.