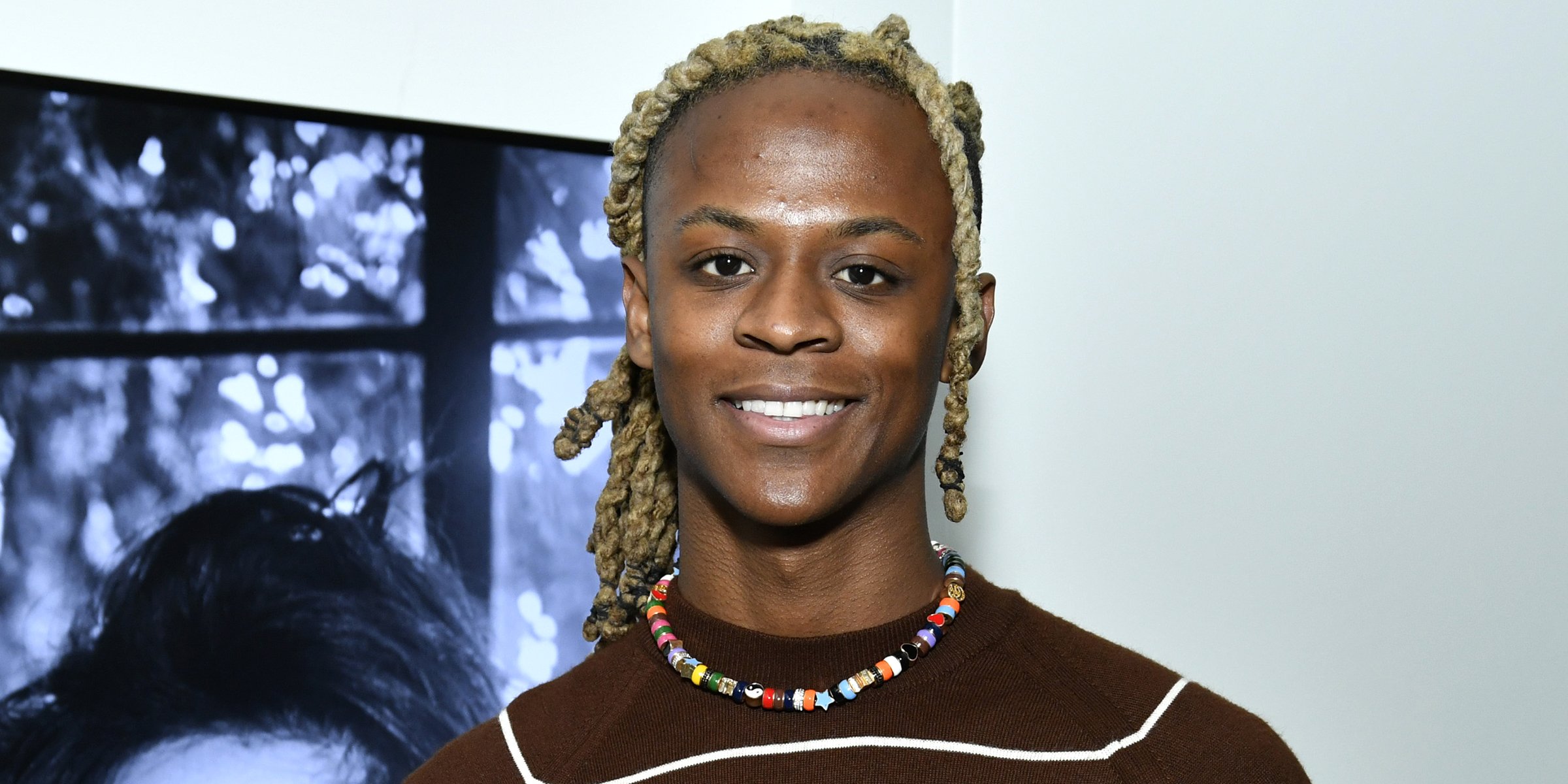 Getty Images
Myles O'Neal Is a Promising Young DJ Who Sometimes Play Sets with His Famous Father
Myles O'Neal is the son of famous former basketball player and NBA Hall of Famer Shaquille O'Neal. The eldest of the basketball legend's sons is also making a name for himself - but not in the sports industry.
Unlike most of his siblings who have favored following in his dad's footsteps, Myles O'Neal decided to take a rather different path, venturing into the house of the arts, music, fashion, and entertainment.
The LA-born 24-year-old pursues a multi-faceted career where he sometimes collaborates with his legendary father, as his parents wholly support him as he follows his dreams.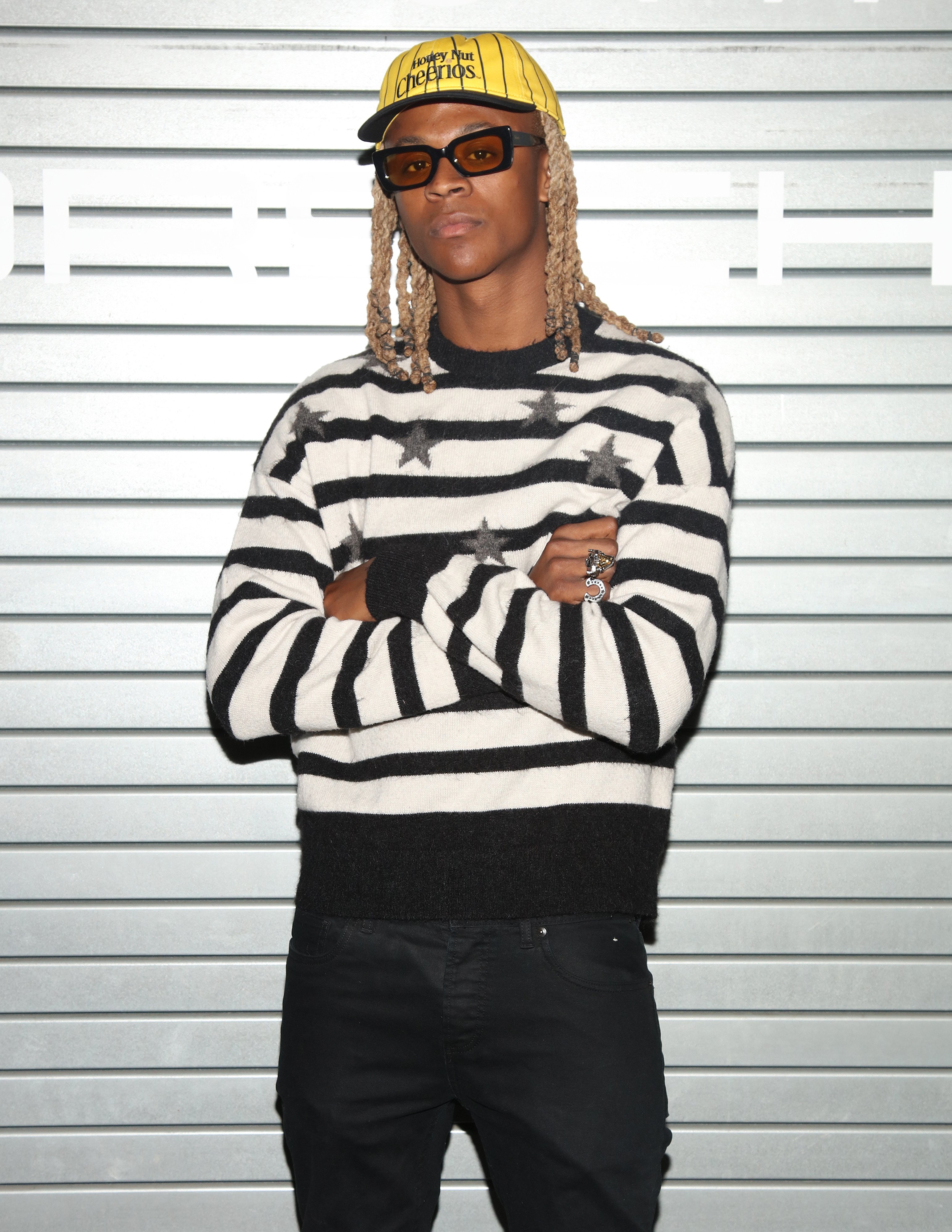 Myles O'Neal posing at the RIMOWA & Porsche Exclusive Event in Los Angeles | Source: Getty Images
Facts about Myles O'Neal
Myles O'Neal came into the world on May 8, 1997, in Los Angeles, California. Among his other ventures, O'Neal is forging a promising path as a DJ where he sometimes shares the deck with his dad, who also shares his passion as a disk jockey from time to time.
O'Neal's career as a DJ catapulted as he appeared with big names on stage and played for large crowds. He may be the son of a well-known ex-basketball player, but his name is often scanted on stadiums for future shows and appearances. Hence, it can be said that he is a famous musician as well.
O'Neal also has an active social media presence, often sharing snaps of his trips alone or with his family, and promotes his DJing tours. The artist has also dabbled in modeling, gracing the Dolce and Gabbana runway for Spring in 2018.
His Instagram boasted a following of 250K followers at the time of the publication, with the bio:
"I play music sometimes. No, I don't take requests."
According to his IMDb, O'Neal is a Santa Monica College alumni who studied acting for four years before debuting in the entertainment industry in 2010 on "Basketball Wives."
As a TV personality and entertainer, he has featured as himself in shows such as "The Hills: New Beginnings," his dad's "Shaq Life," and the 2016 season of his mom's show "Shaunie's Home Court."
In January of this year, O'Neal joined a show called "Relatively Famous: Ranch Rules" with other celebrity children. The show's activities include helping restore and reopen Saddleback Ranch, among many businesses affected by the Covid-19 pandemic and forced to shut down.
Over four weeks, the show required O'Neal and his teammates to stay at Steamboat Springs in Colorado, where they engaged in audacious and messy challenges to show the world they were more than the off-spring of big names.
Parents of Myles
Myles O'Neal was born to Shaunie Henderson, recently married to Pastor Keion Henderson, in Shanie's previous relationship before she got together with the "Shaq Life" star. Details about Myles's biological father are unknown.
Henderson and O'Neal met in 1996 when the former NBA player had just joined the Los Angeles Lakers. Shaunie was working as a film marketer at the time. According to People, Shaq nostalgically remembered their relationship as much like a fairytale love.
They welcomed their first child in 2000 before having their exclusive and extravagant wedding on December 26, 2002. By 2006, they had a big family that included six children, two of which came from the divorcees' previous relationships, and a Florida mansion for a home.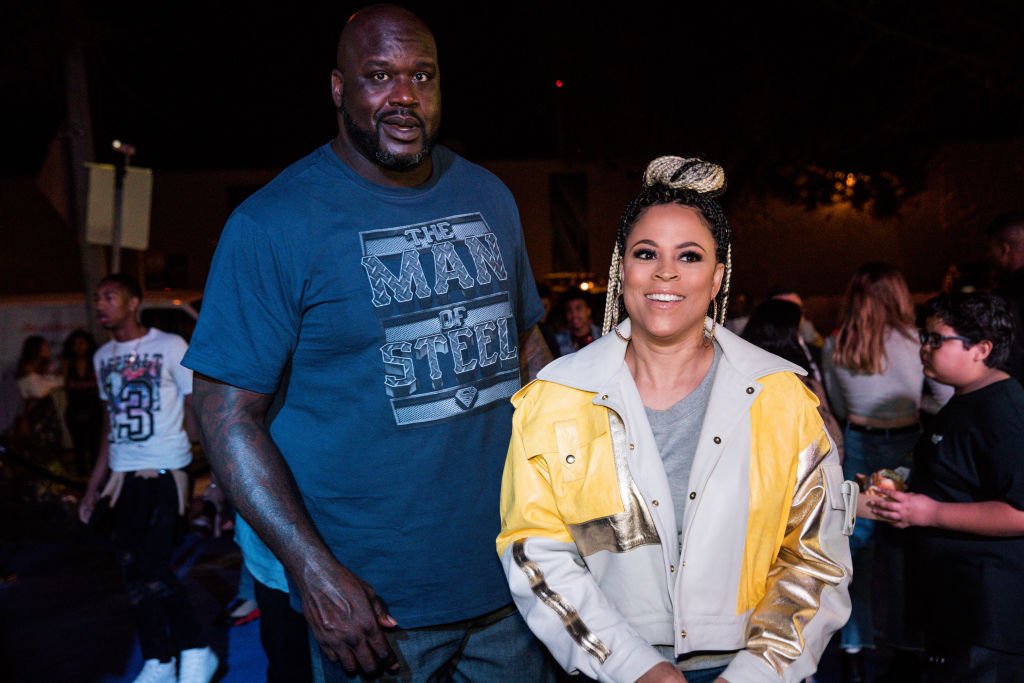 Shaunie O'Neal and Shaquille O'Neal pictured at Shareef O'Neal's 18th birthday party | Source: Getty Images
However, the following year marked the beginning of the end of their romance when the former couple separated, and Henderson filed for divorce. They tried reconciling and called it off in 2008, but due to "irreconcilable differences," they called it quits again in 2009.
Their divorce was settled in 2010. The pair remained on good terms and are cooperative parents to their children. O'Neal still harbors regrets over how his relationship ended with Henderson, but he congratulated the "Basketball Wives" star on her new love and marriage.
The father-of-six reflected on his co-parenting relationship with Henderson, noting that it wasn't easy to make it so.
"It took us a long time to get there — don't get me wrong, it was not an easy journey [...]."
Regardless of the difficulty, he added that it became easier to be honest, and supportive of each other over time. He shares the same sentiments with all the mothers of his children.
Myles Has a Bunch of Siblings
Myles O'Neal is one of many siblings. His younger brother Shareef Rashaun O'Neal was born on January 11, 2000. Shareef was the first to follow in his father's professional athlete footsteps, forging his path as a basketball player.
He attended and played for the University of California between 2019 and 2020 before transferring to his dad's alma mater, Louisiana State University. O'Neal's younger sister, athletic Amirah O'Neal, was born on November 13, 2001.
Amirah also irregularly played basketball for Louisiana State University before playing with theTexas Southern University. Shaqir O'Neal was welcomed on April 19, 2003, and like his older siblings, he's pursuing basketball at TSU.
O'Neal may be Shaq O'Neal's eldest son, but he is not his eldest child. Before Shaq and Henderson's romance ensued, he had a daughter with his former flame Arnetta Yardbourgh. Taahirah O'Neal was born in 1996, the same year he and Henderson met.
In 2019, she became one of Oglethorpe University's most stellar alumni, graduating with magna cum laude to her name and qualification. According to her LinkedIn, the 26-year-old is currently working as a Communications Associate Analyst.
Myles O'Neal's older sister also works part-time as a social media assistant for her dad's entertainment company "Mine O Mine."
Please fill in your e-mail so we can share with you our top stories!