Kylie Jenner Shows off Throwback Photos with Sister Kendall in Adorable Halloween Costumes
"Keeping Up With The Kardashians" star Kylie Jenner reminisced Halloween memories of the past with a couple of rare photos of herself and sister Kendall wearing Halloween costumes. 
Kylie Jenner is pretty hyped to dress up for the spookiest day of the year and she recently made it known with an unseen photo of herself and her sister, Kendall that goes way back to their childhood. 
Taking to her Instagram, Kylie shared a childhood photo of herself and Kendall holding hands. Dressed up as Dorothy Gale from "The Wizard Of Oz," Kylie looked cute in a checkered blue and white romper dress.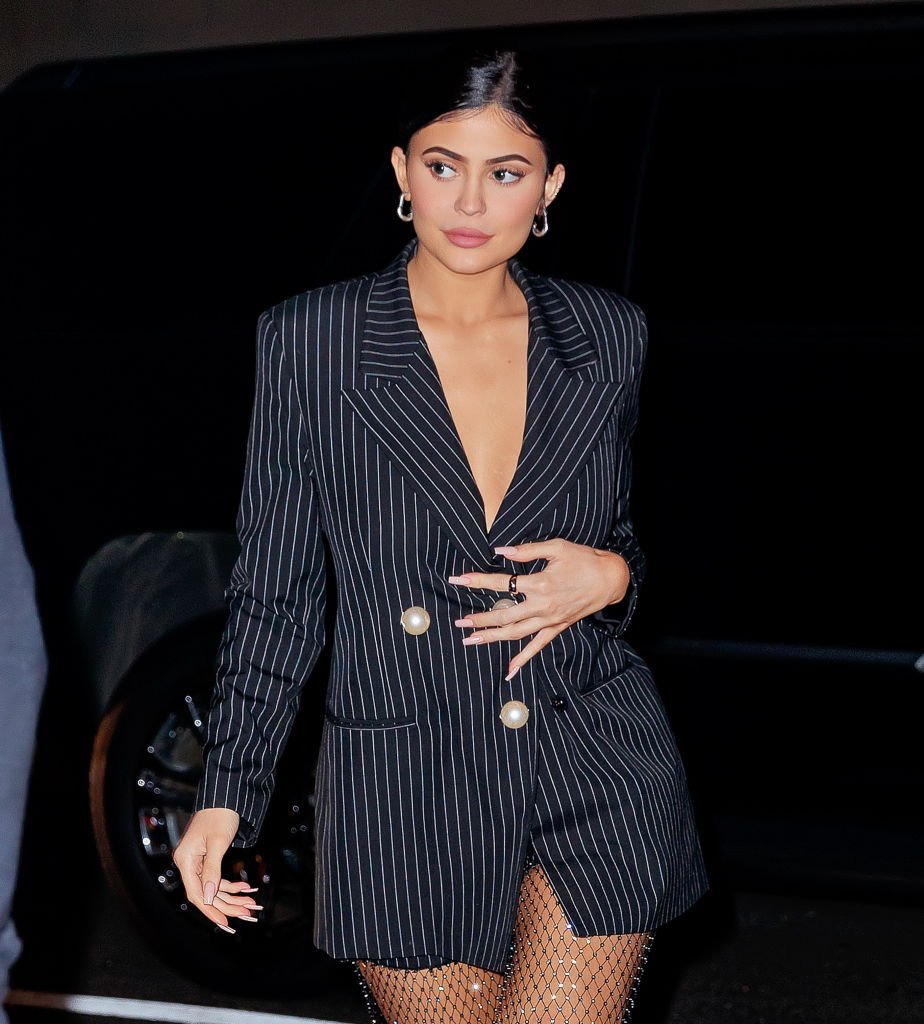 NOSTALGIA HIT HER HARD
Meanwhile, Kendall donned a black outfit with a golden star at the center. Looking as adorable as she always did as a kid, she flashed the sweetest smile. The tooth gap made her look all the more lovable!
The second picture that saw the sisters dressed up as Teletubbies from the children's TV show of the same name was as heart-warming as it could get. While Kylie dressed up as Po, Kendall played Laa-Laa for the day. 
A PLEASANT SURPRISE
"Almost that time," Kylie captioned the photos. The post came as a pleasant surprise for her fans who recently watched the latest episode of "Keeping Up With The Kardashians" where the sisters did not seem to get along well.
The sisters got into a full fight after Kylie smacked Kendall and she smacked her back.
KENDALL AND KYLIE'S FIGHT
The episode was filmed earlier this year, but fans were still shocked to see the sisters getting into a physical fight during their family trip to Palm Springs after which Kendall said that she would never talk to Kylie again. 
Things first started to get heated between the sisters when Kylie wore Kourtney's dress that Kendall had set her eyes on. The supermodel said that Kourtney had promised her the outfit first. 
THINGS TOOK A BAD TURN
Kendall went on to express her anger and said that Kylie always gets her way in the house. She felt like she was underdressed because everybody except her looked like they were going out. 
Later that night, the Jenner siblings were driving in their mom's boyfriend Corey Gamble's car together when Kylie said she would not take her sister home. There was no footage of the argument but the audio of the fight was recorded. 
THEY HAD A PHYSICAL FIGHT
The sisters got into a full fight after Kylie smacked Kendall and she smacked her back. A few kicks were involved and Kendall said she had no idea how she would be able to get over it. 
After Kylie's recent post, fans are convinced that she and Kendall have put their differences aside for good. Given that the makeup mogul shared a photo of them together in March after the fight, it is obvious that the sisters could not go without talking to each other for long!